A great way to bring new flare to jeans and a t-shirt? Throw a dress over those bad boys.
It's a fun twist to any look, you see. My tip for perfecting the look is simple: pick a dress that's relatively loose, since you don't want to accentuate the bulk of the jeans underneath. If the dress can be worn open, try that out too, like I did in these photos. It's a great way to accent versatility. Other than that, have fun with it!
In this case, I wore an olive green, long sleeve trench dress, and was giving myself a little pat on the back for the end result. Why? Lately I've been toying with wearing clothes in new ways – when you're pregnant and rebelling against buying maternity, you gotta think outside the box! Sometimes my ensembles work, and others I end up looking like a strange land-trapped whale (Images not shown for consideration of the viewers). So, when I find a look that embraces the belly in a nice way, it's cause for celebration.
…Back to the dress. I love the classic silhouette of this, and equally love that I could easily wear this unbuttoned and layered, too. I paired it with distressed jeans (maternity options here), the most comfortable white t ever, black pumps, and the coolest rose gold layered chain necklace. (Another item that's proven to be extremely versatile and adaptable!)
Have you worn a dress over jeans? If not, will you be giving the look a try? I dare you!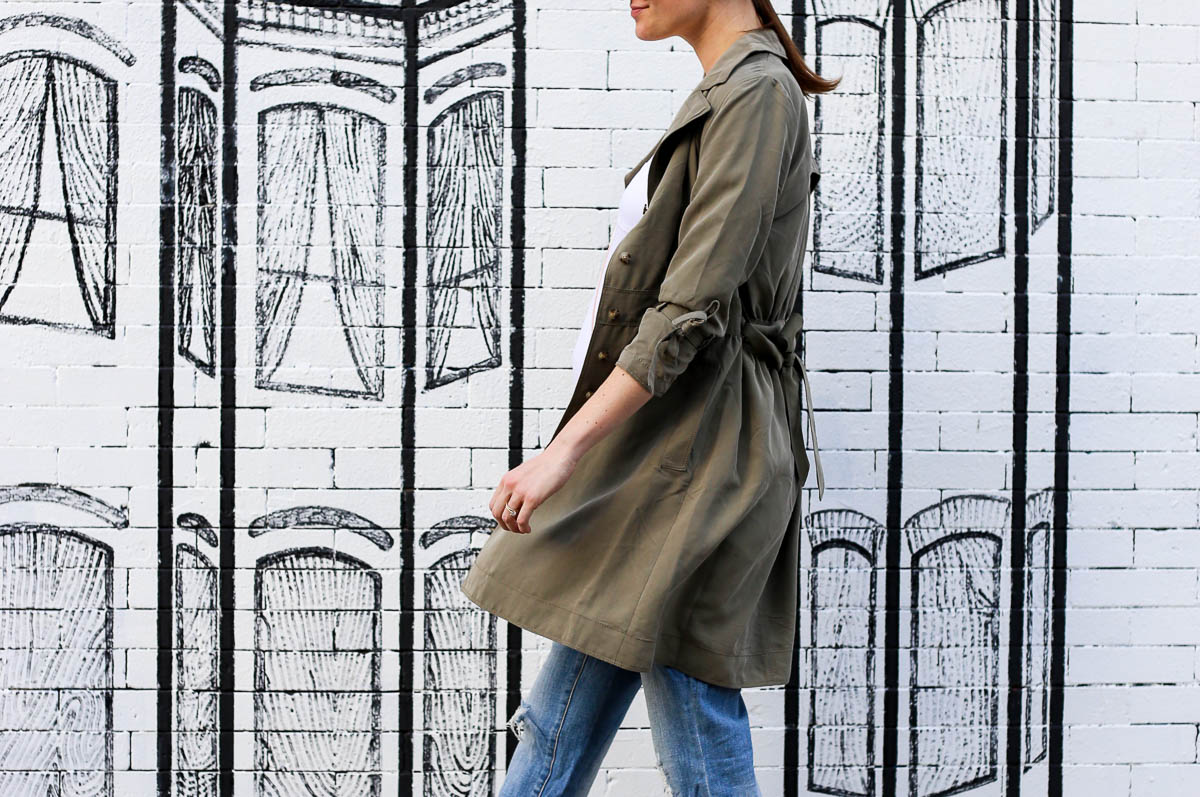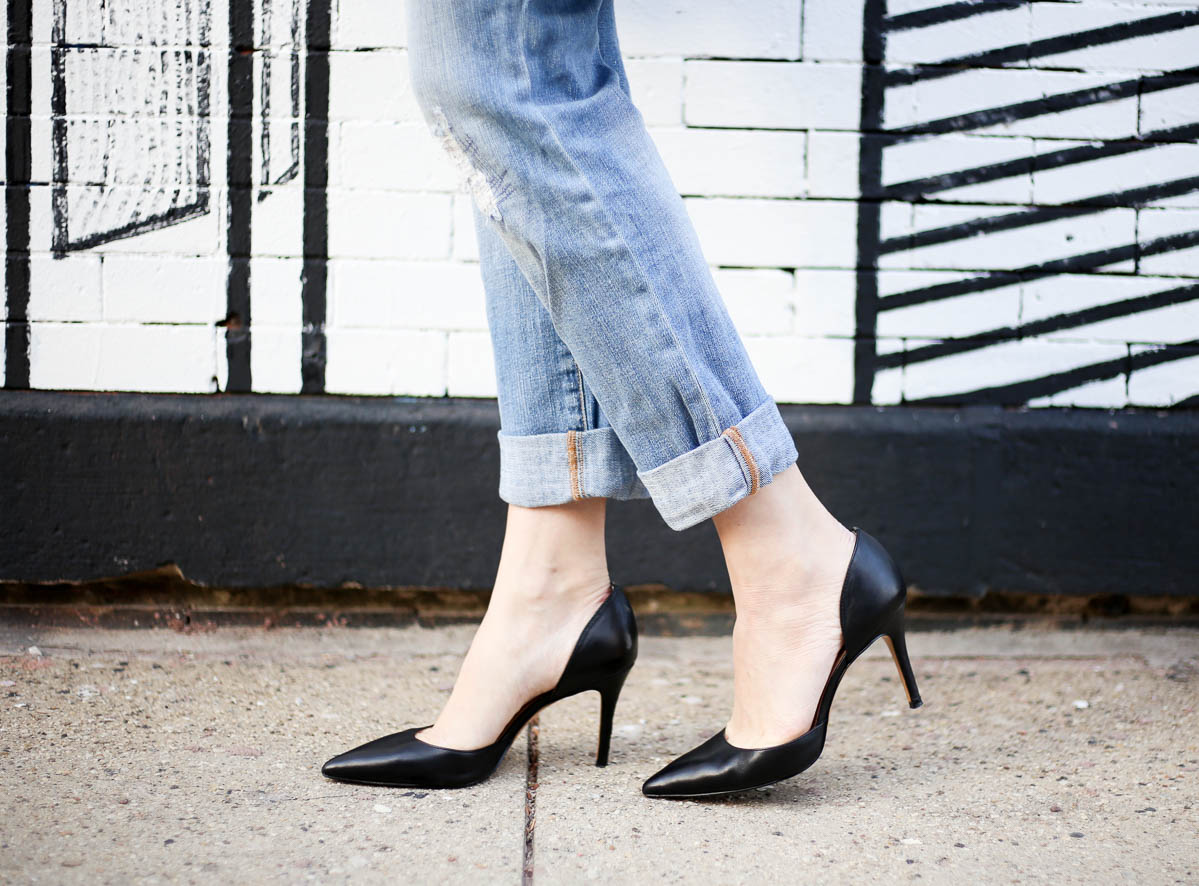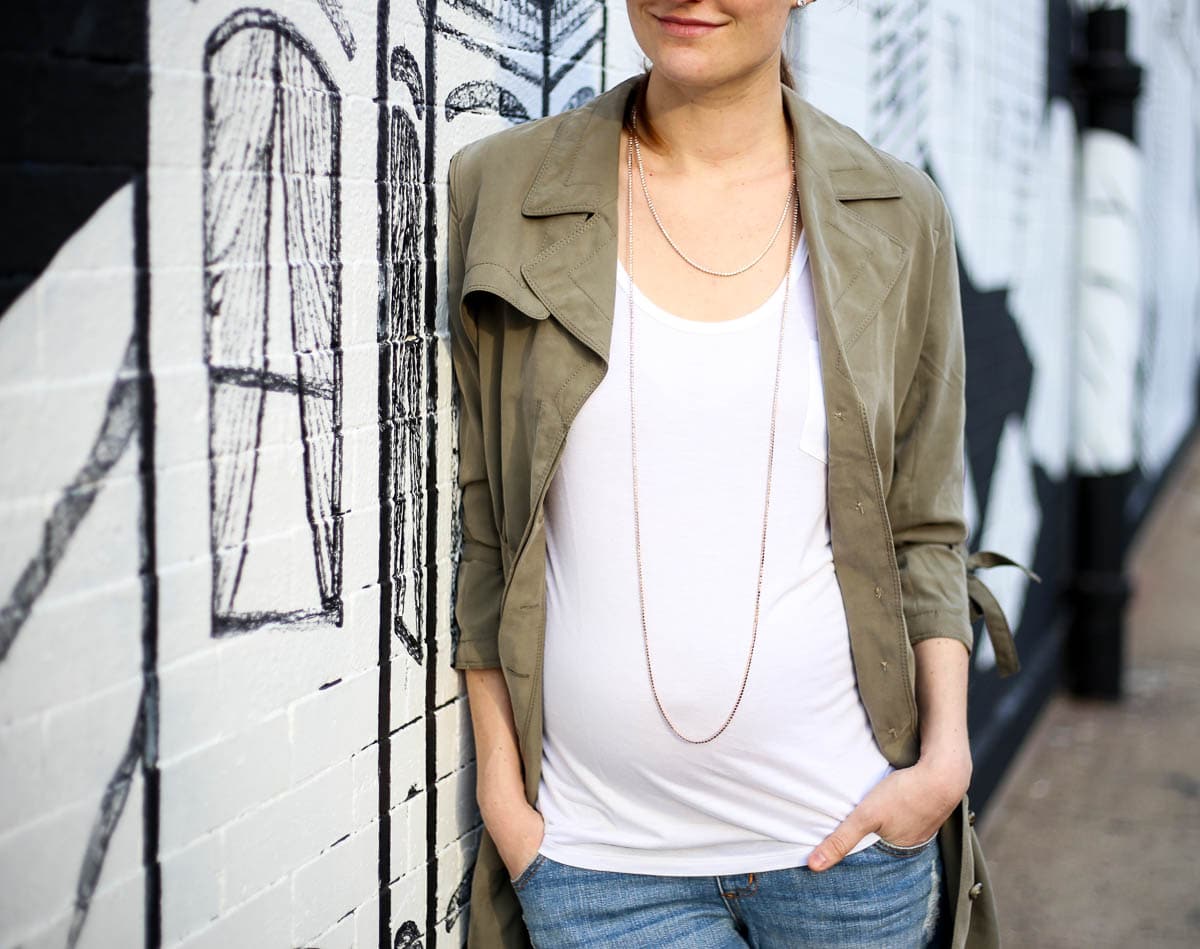 :: Shop The Post ::