"Where's your happy place?" It's a question that is asked a lot, and one in which I've had the same answer to my whole life. (As someone who's a bit of a fluttering butterfly at times, that consistency is pretty remarkable, let me tell you.)

My happy place is on Lake Michigan. The actual location can vary, but the necessities are the water, waves, trees, and sand. Any time of year will do, but get me there in the summertime when the sunshine makes the sand warm to walk on, and my smile is constant.
I grew up on the lake, and I think that's a big reason why being there makes me feel so content. There's not a summer in memory that wasn't spent on the water; whether it be inland or a Great Lake, I was always jumping in. My family usually rents a house for a week or two, and that time is filled with familiar stories, no agenda besides planning for bonfires when the sun goes down, and, yes, the constant sound of waves crashing. There's just nothing like it.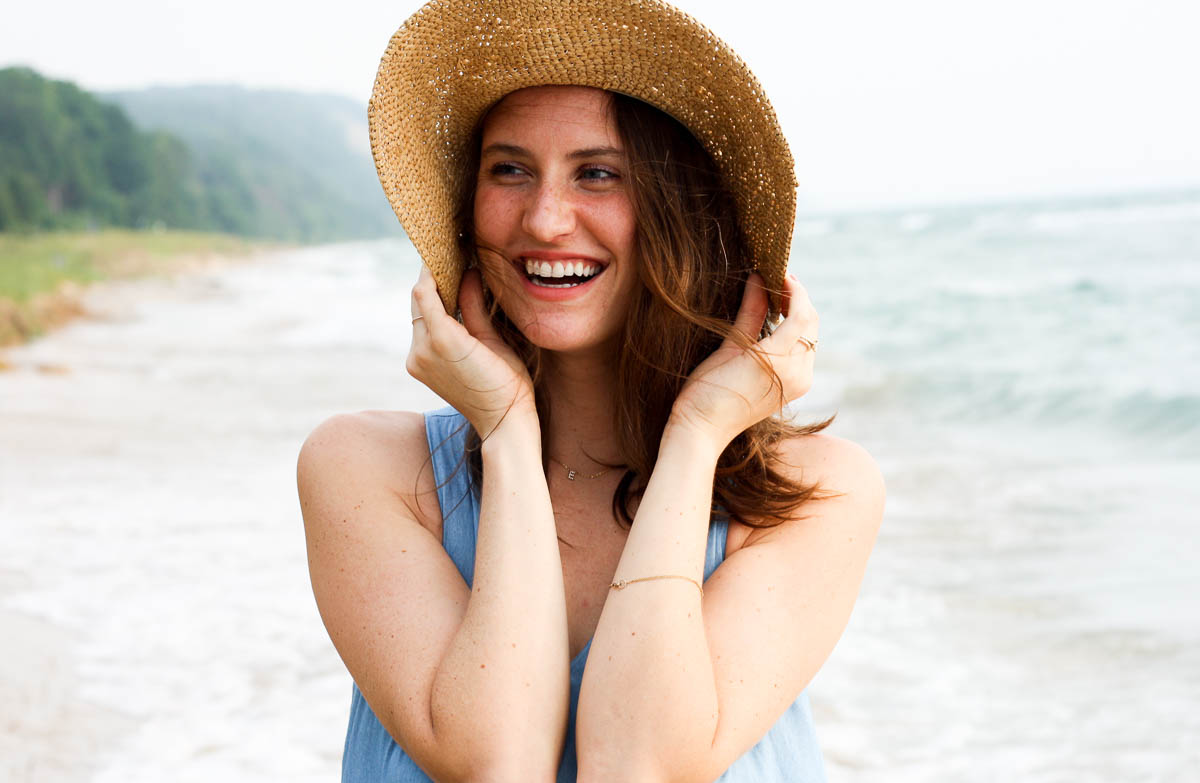 I know I'm fortunate to have grown up making memories at a place like this. The past is no doubt a big reason why my current and future self gravitates toward the water. But regardless of the why's and how's, the feeling of being at the lake is what makes it unique.
I was thinking about the core of that feeling recently, questioning what it is about my personal "Happy Place" that makes me know it's truly my place. If you're searching for your own, I recommend to ask yourself one simple question: When you think of where you're most at peace with yourself, what's the first place that pops into your mind?
That's it. That's your happy place. Note it, and go there as often as you can. 
So, whether I'm at a beach house with my family or strolling down Chicago's Lakeshore avenue, I try and go to the lake as frequently as I can. I look out, breath in, and a sense of calm rushes over me. It's always a simple moment, but one that it's all too necessary in the crazy day to day of life.
If you like the dress featured in this post, I've got wonderful news: It's the most comfortable I think I've ever worn. It's made by a brand that is a recent favorite called FRNCH. You can shop the dress here, or I've provided similar options below!