In my quest to dress like a french woman, I've found a little secret on how to make a lasting impression.
A simple skirt and blouse. Paired with heels, it's a classic look that works every time. But often when an outfit is classic, it can be…well, expected.
You know what they say about nice people? Nothing.
For some reason, that saying sticks out in my mind whenever I'm headed down the path of "standard." Classic pieces to make an outfit? Nice. It totally works, but does it make an impression? Meh.
What you need is a little pop of personality to truly make your mark.

All this is why, particularly with the classics, I find it really important to mix things up and make an outfit your own. It doesn't have to be much. In the case of this outfit, it was a scarf. (I know…shocker, right?)
I tried a glam necklace and it was too much. Then I tried thin, layered gold options and it wasn't enough. So, I ditched the necklaces and opted for a silk scarf instead, worn with lots of knots throughout.
The result? A lasting impression. (At least, I hope!)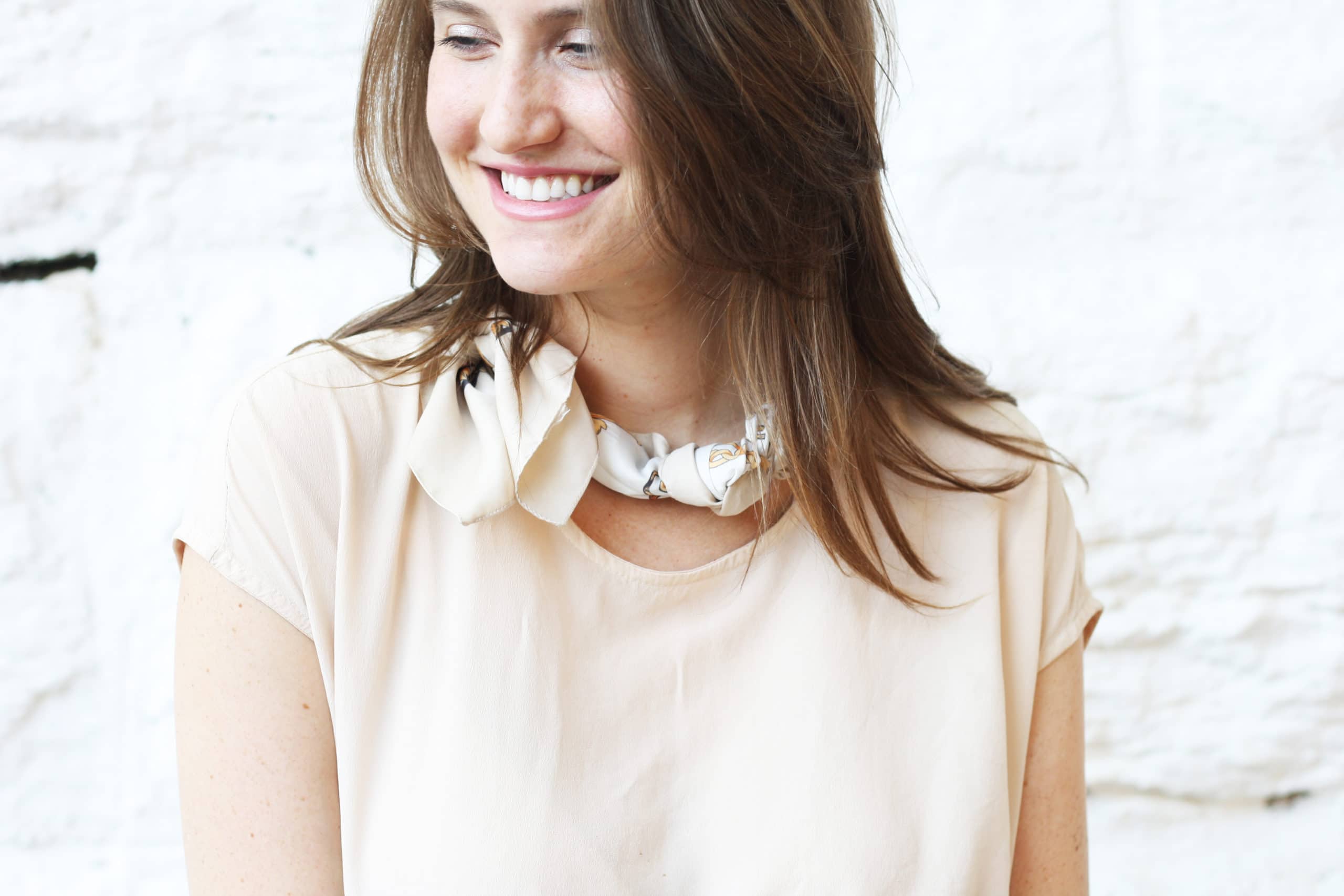 :: Shop The Look ::
[thefeedproducts style='four']