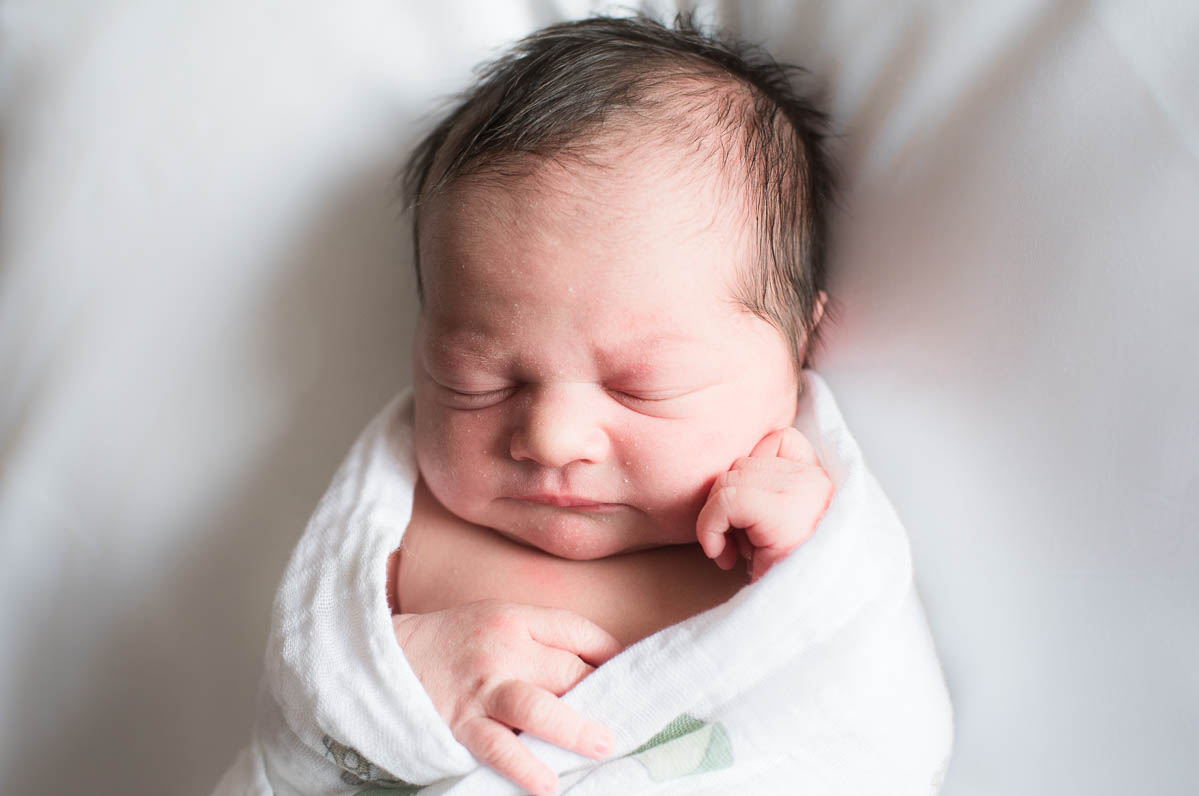 Our spring baby has arrived! Please give a warm hello to Josephine Bloom.
Jo or Joey for short, this sweet little lady was born on April 19 at 10:48 am. She was a healthy 22 inches and 9 pounds, 2 ounces. Our hearts grew twice the size the moment she arrived – we're so unbelievably in love!
Little moments with Josephine make me want to pause time and stay there for days; things like when she falls asleep on my chest after feeding, having her little fingers grab mine, when she locks eyes with me, or just rubbing her soft skin. I think having a child before her has made me realize that though the days can certainly be long, time just flies by, and every stage is so special. I can't believe she's already almost three weeks old!
Side note: Can you believe how much she looks like Grace when she was a newborn?!
Though the newborn stage can be tough at times, it's also so special, and I'm trying to soak in every second. I've largely ignored all things digital, so thank you for your patience as I slowed down a bit around here! We're getting into a groove, so I'm feeling ready to dive into blogging again.
I can't wait to share more with you, but in the meantime, here are a few favorite pictures of our first few weeks with Josephine! First up are photos from our time in the hospital.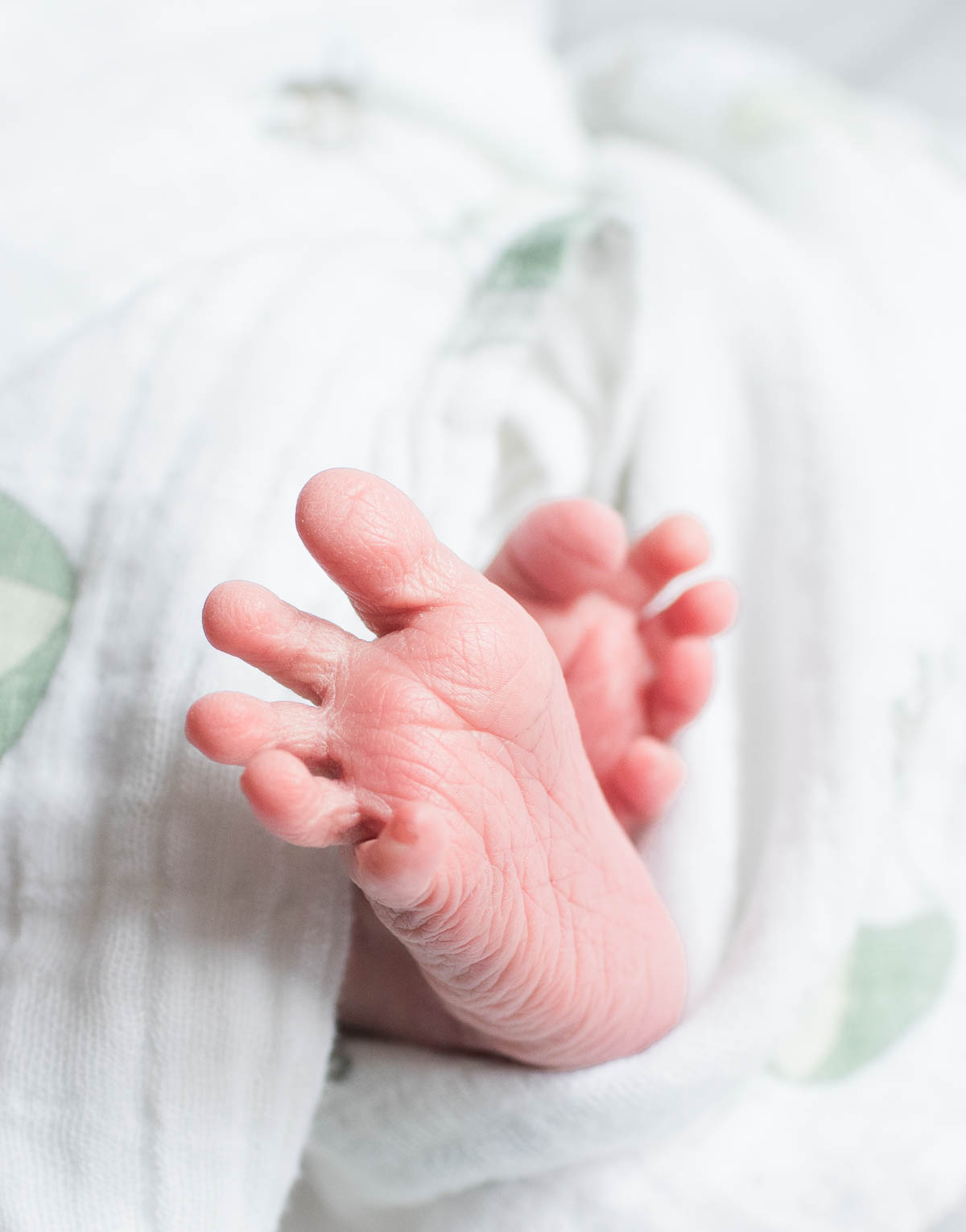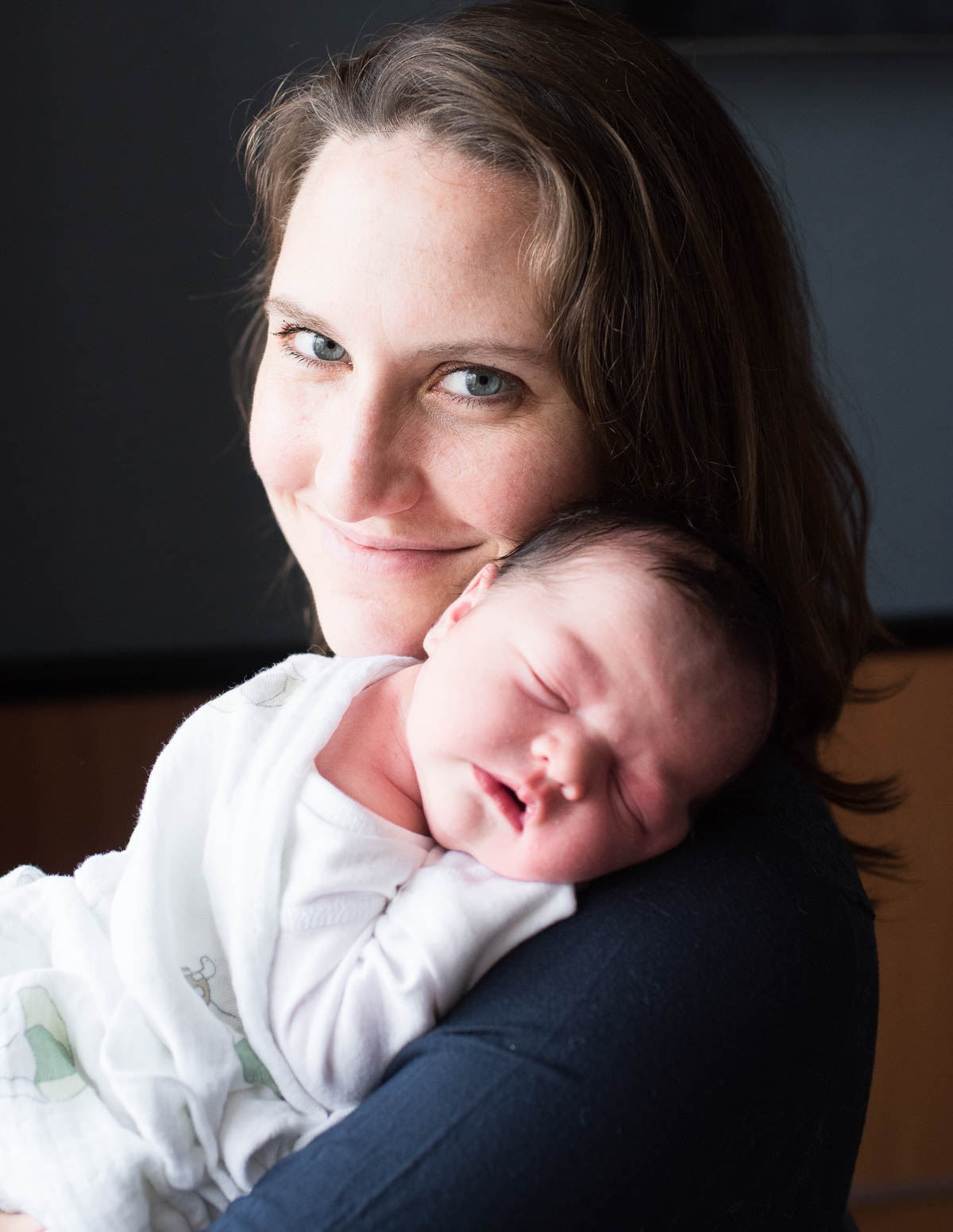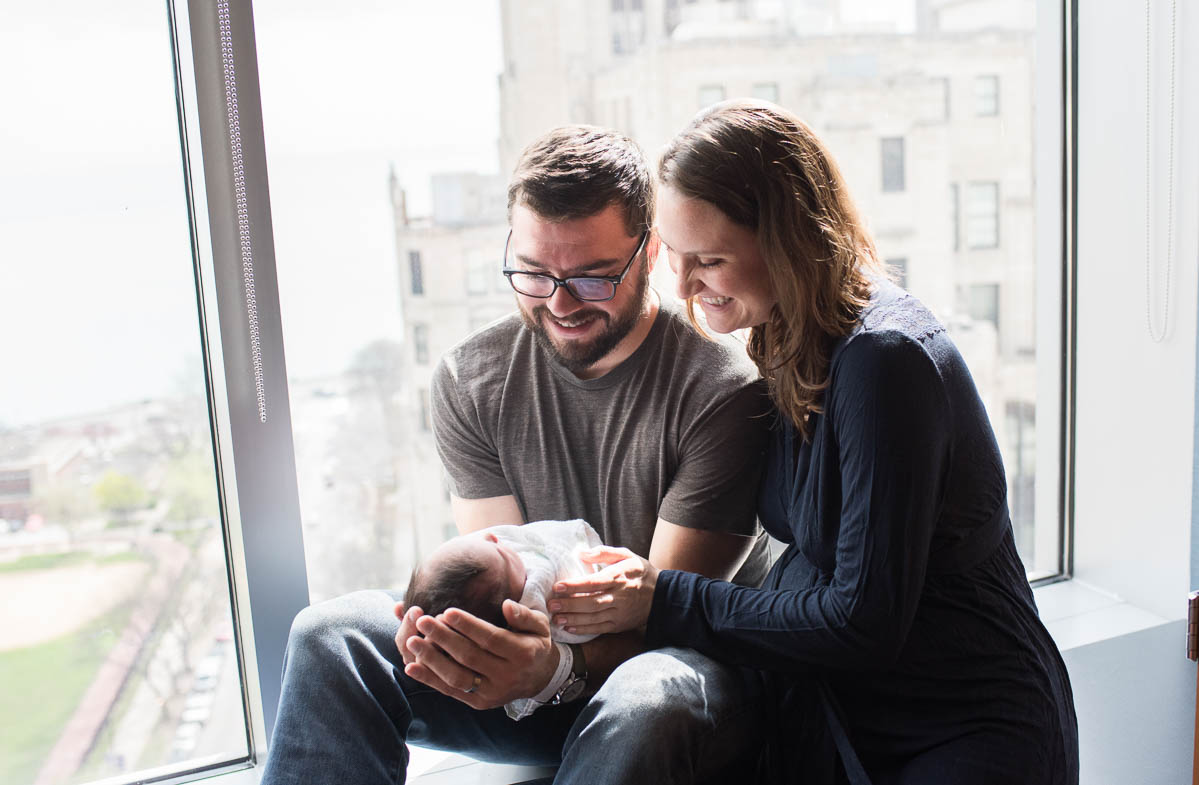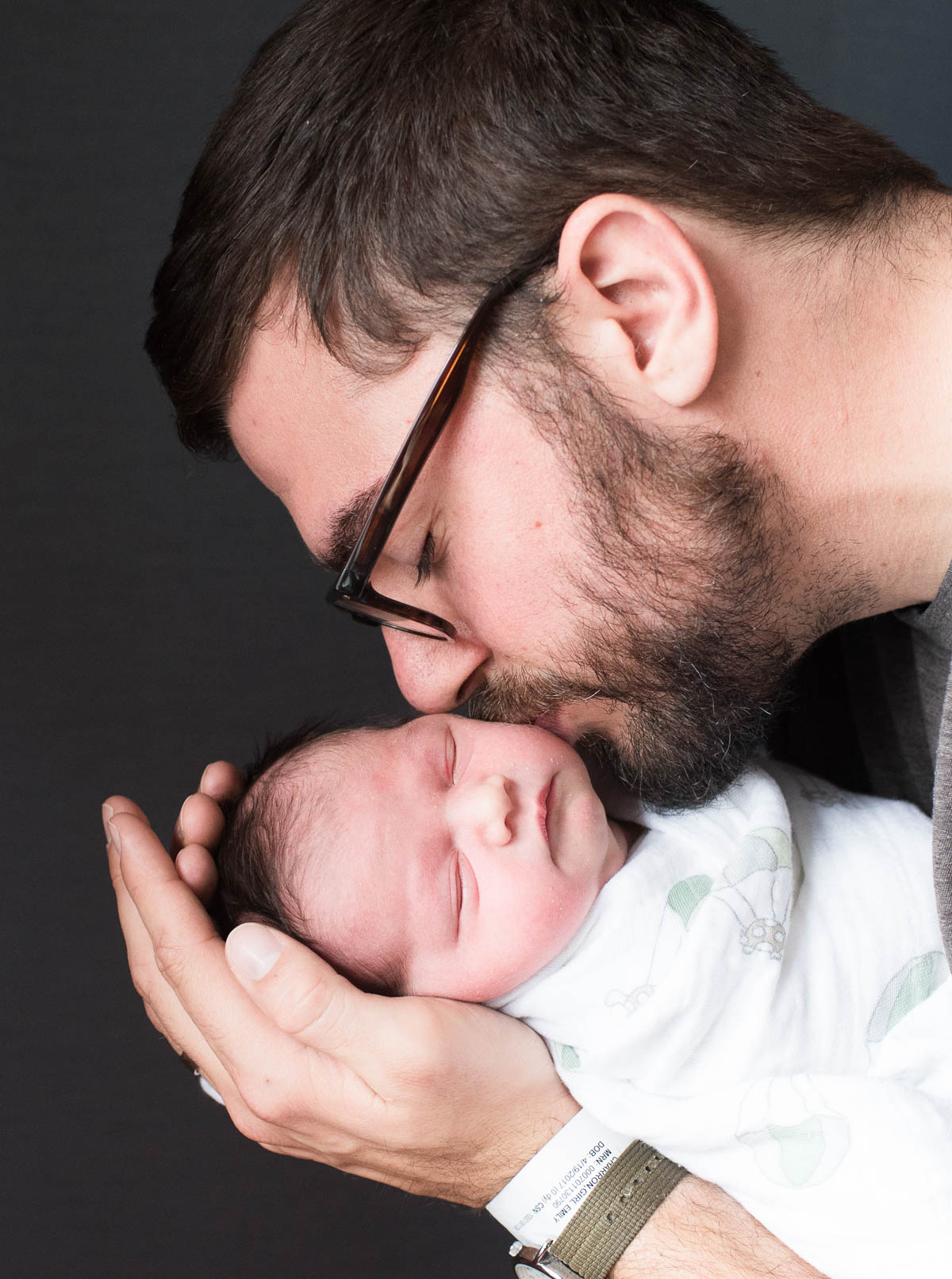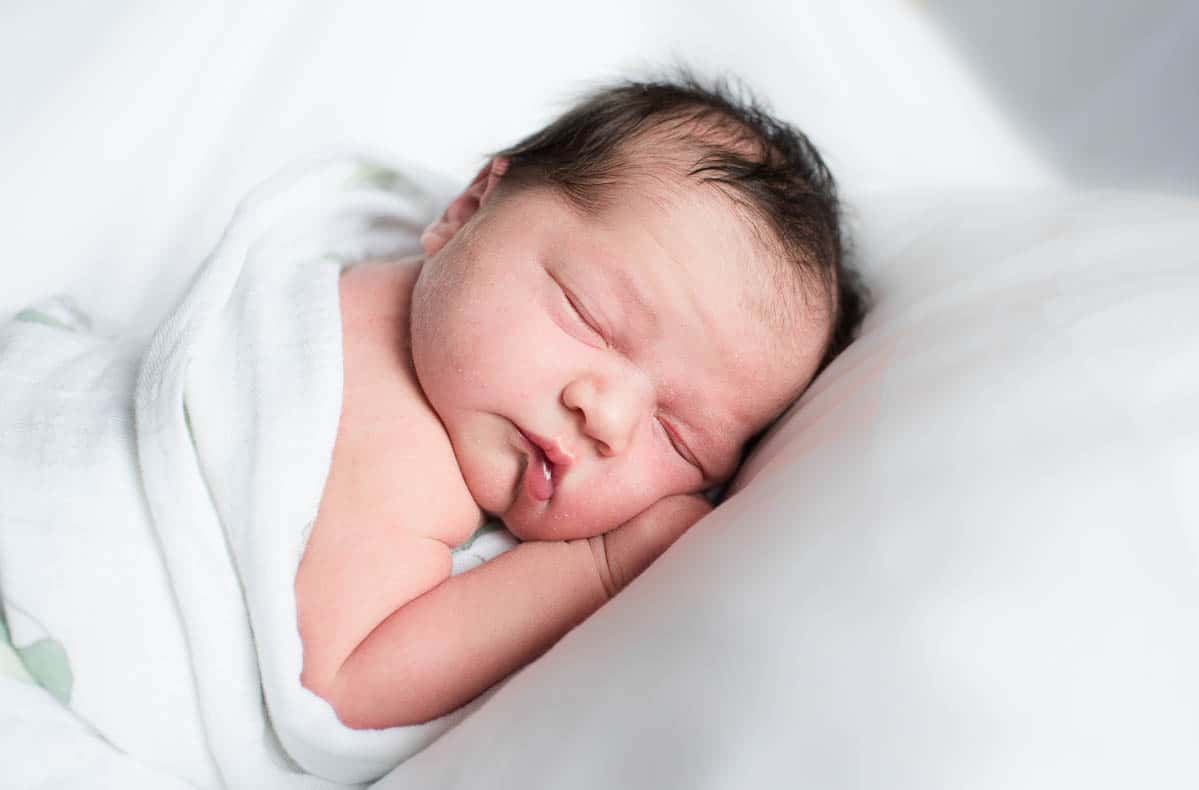 The above photos were taken in the hospital by Bella Baby Photography. 
At home, we've been focusing on sleeping when we can, relaxing, healing from birth, and getting into a groove with two kiddos in tow. We've had lots of friends and family visiting, and it's been so fun to introduce them all to Josephine! Our nights have been pretty sleep deprived, but as Jo starts to adjust more to daylight hours, our schedules are becoming more normalized. To help with it all, we ended up coming to Michigan this week to stay with our parents for the week; the extra hands with Gracie is very helpful!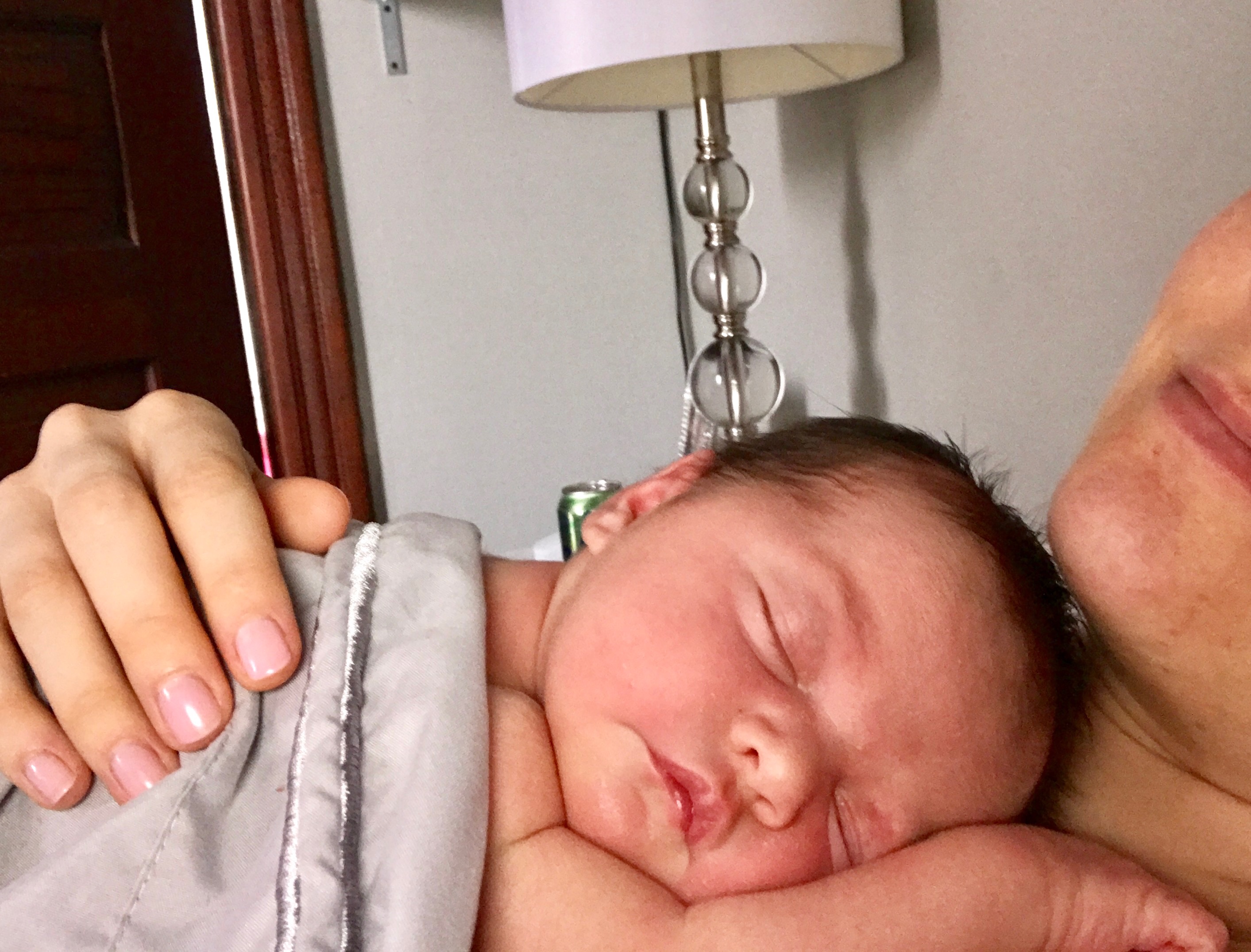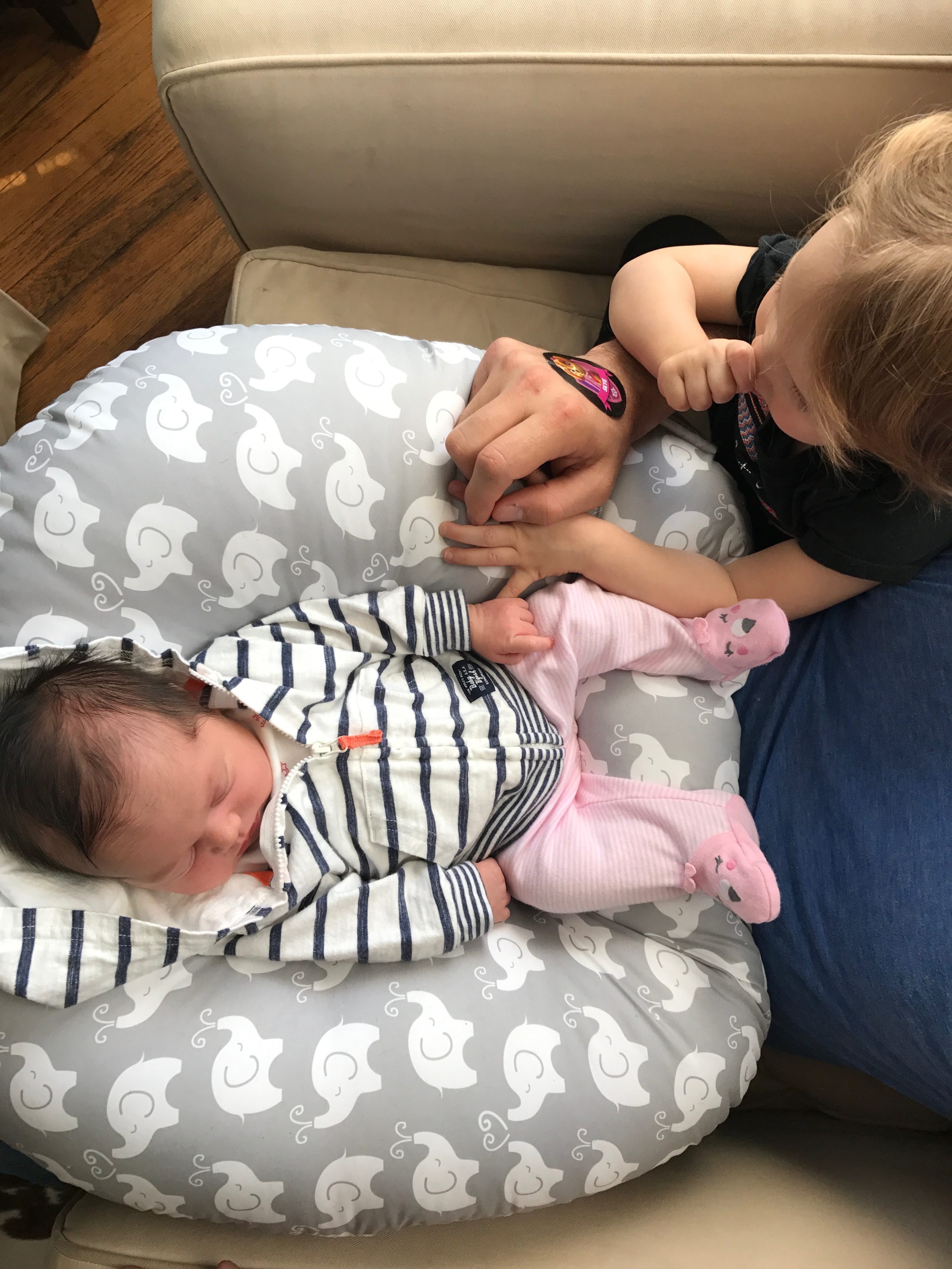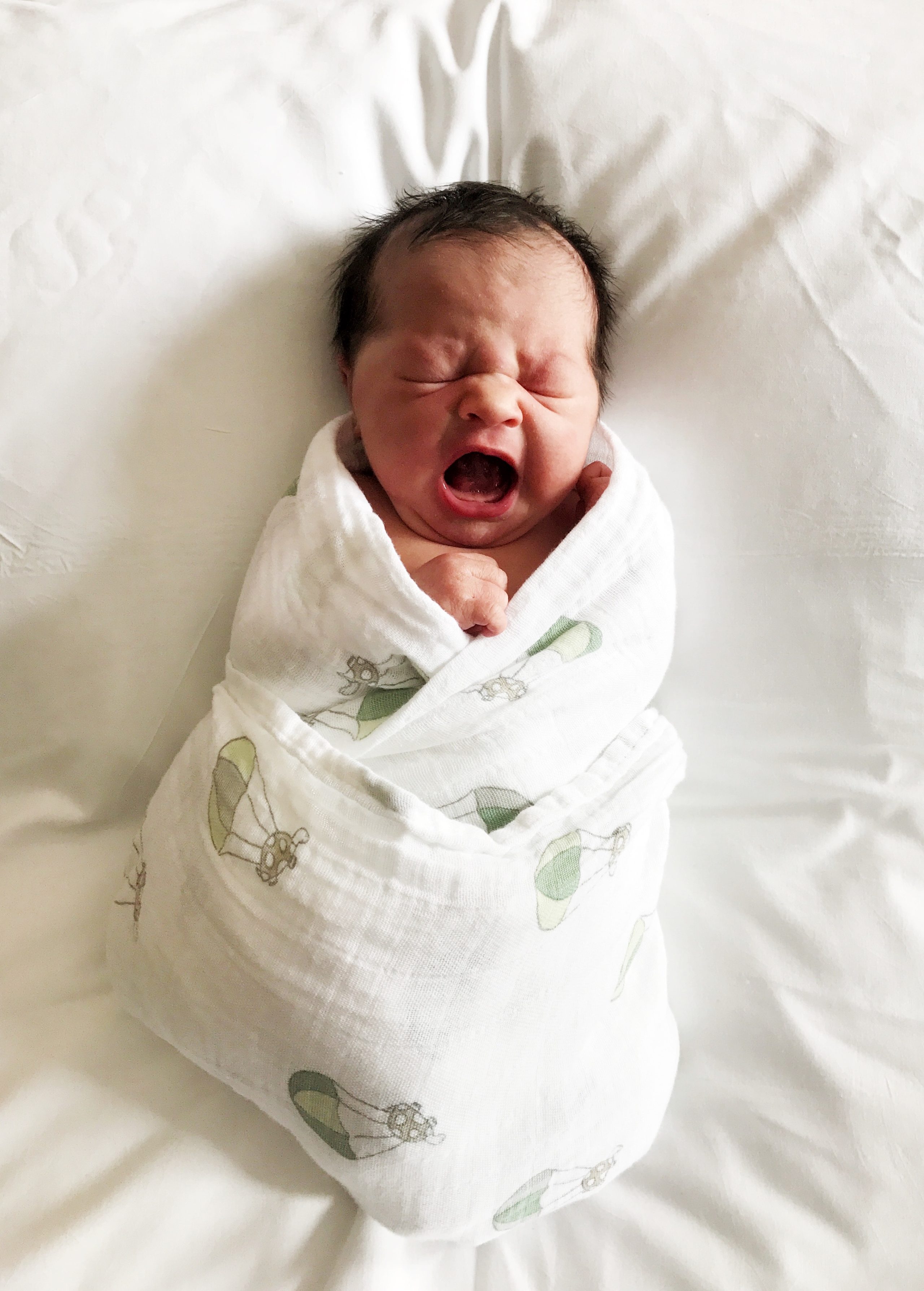 Of course, I'd be remise not to mention Gracie! She's adjusting well and from the moment she met Josephine, has showered her with kisses and lots of hand holding. She loves to help take care of "her baby" – she let's us know when she's crying, rubs her feet when she feeds, and plays in Jo's room to keep her company while she gets her diaper changed. It's the sweetest thing to see them together!
I think the below photos capture my little duo perfectly.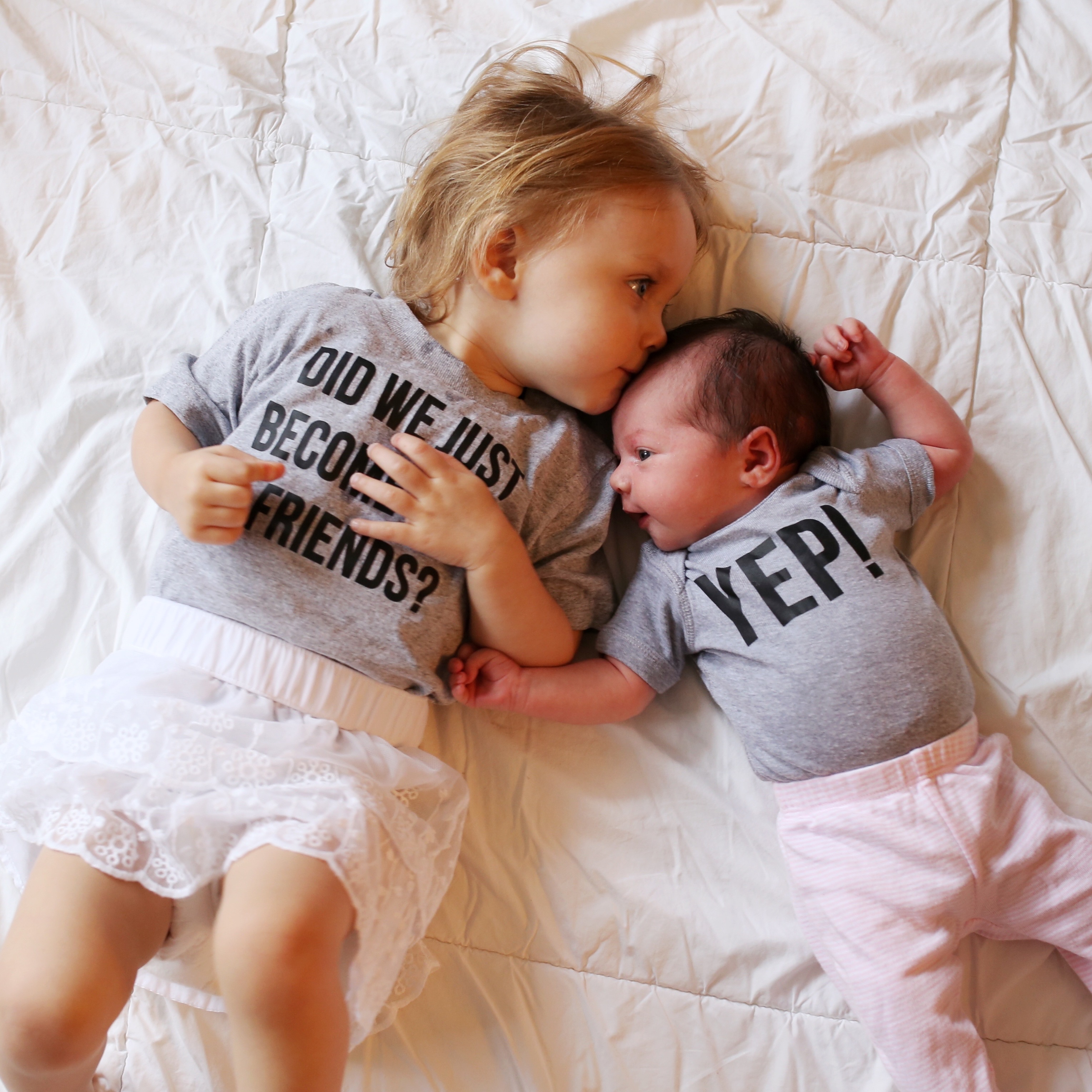 Besties for life. Grace and Jo's t-shirt combo can be found here. 
I noted this on Instagram, but just in case you missed it, thank you to everyone who's reached out with sweet messages wishing our family well. All your good vibes have been felt and we truly feel so lucky to have such overwhelming support from family and friends.
PPS – Be sure to check in every day this week; I'm back in action and have so many fun posts planned!