Favorite season of the year? Summer. Hands down. Being outdoors is my happy place and there's no better time to embrace this than during the warm months.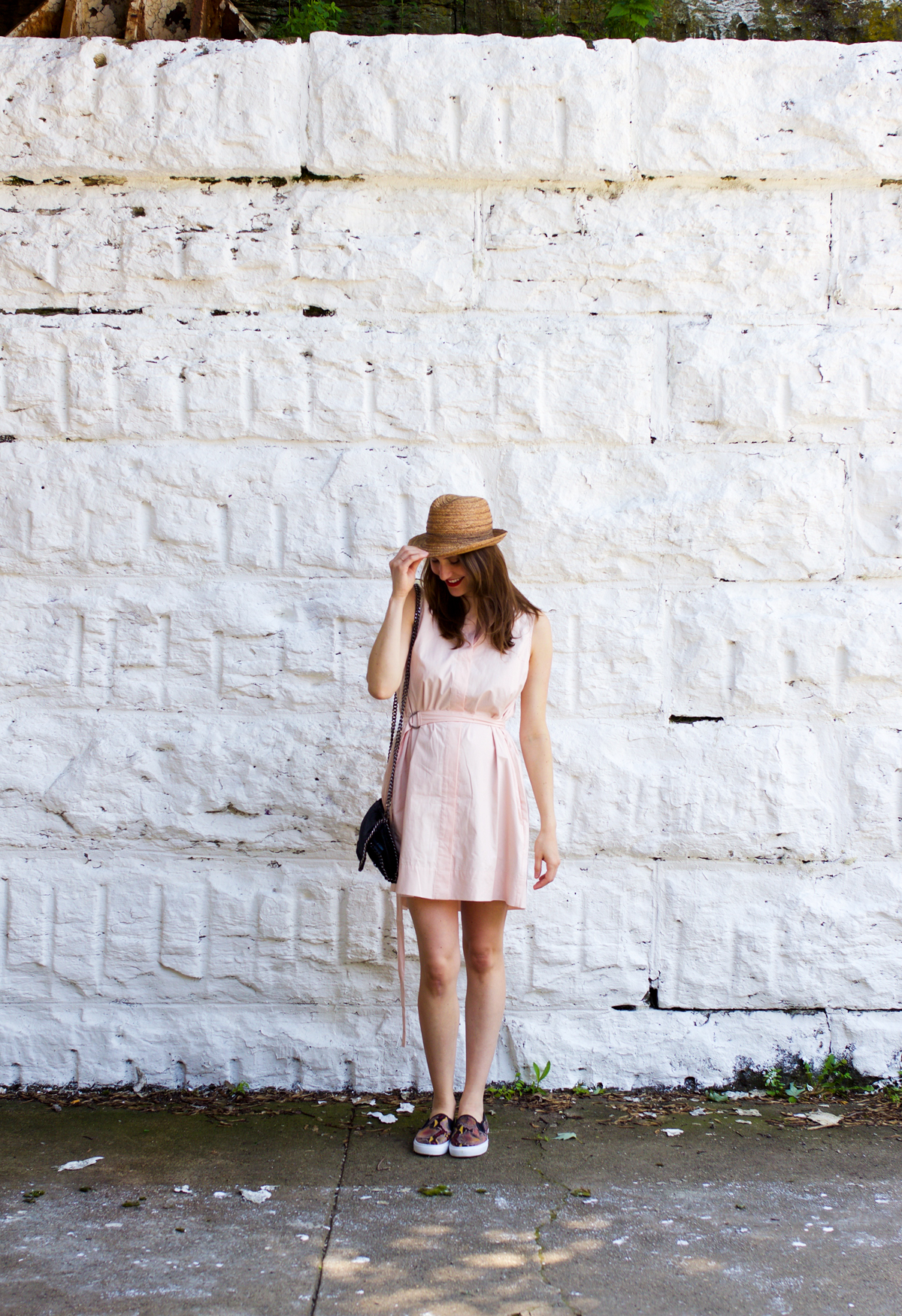 With Gracie in tow, I've tried to get outdoors as much as I can this past month through long walks, trips to local stores and porch meanderings with friends. Although I admittedly wish that I could get out more (it's hard with a newborn, let me tell you!) these moments bring the perfect amount of summer sanity to my days.
I'm not a house cat, you see, and so the fresh air and I must try to meet up frequently. That's what summertime is for, after all, even with a little babe in tow. With our frequent trips outdoors, I think Grace is beginning to like the summer too, even though she's yet to experience the warm feeling of her toes in the sand.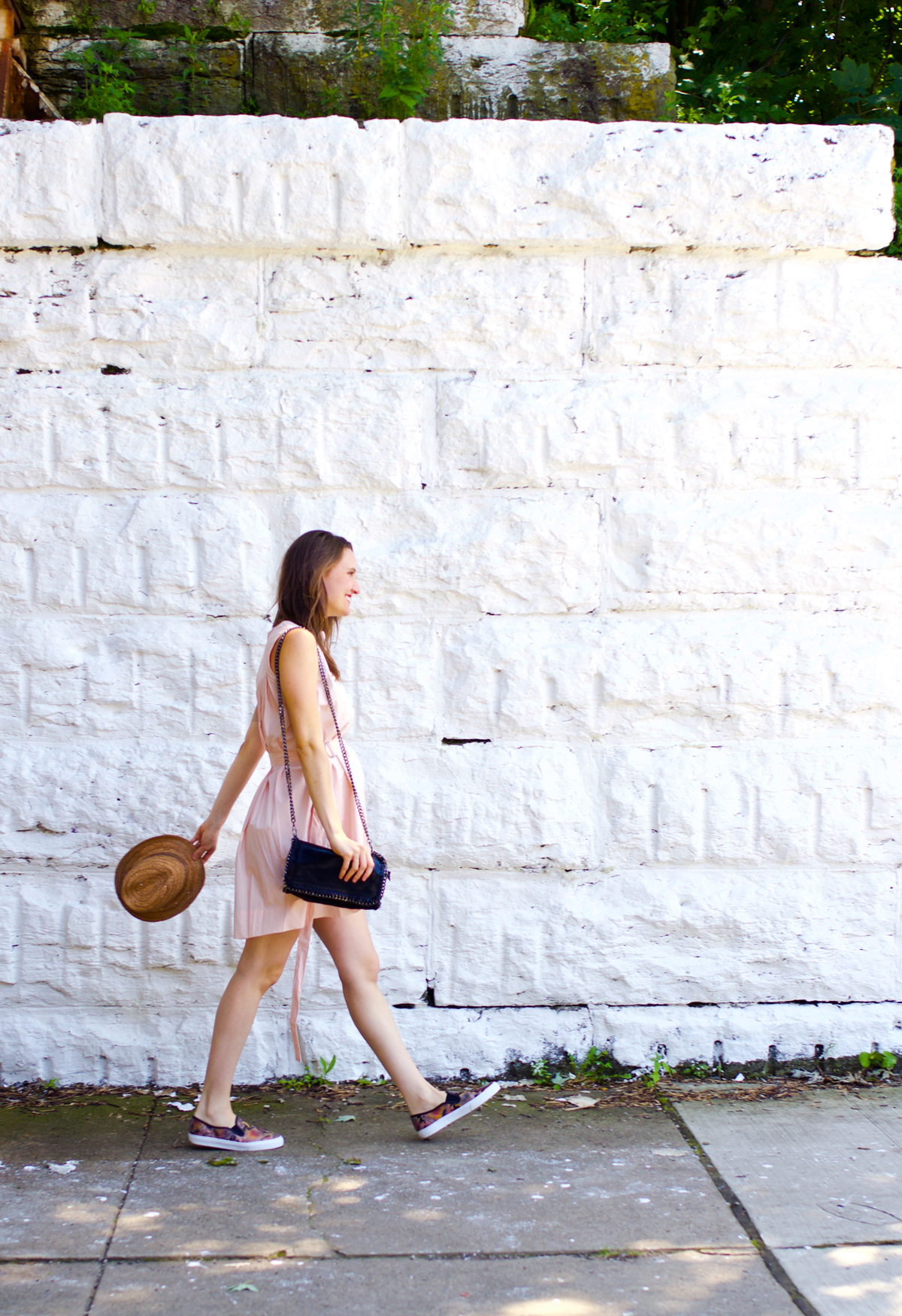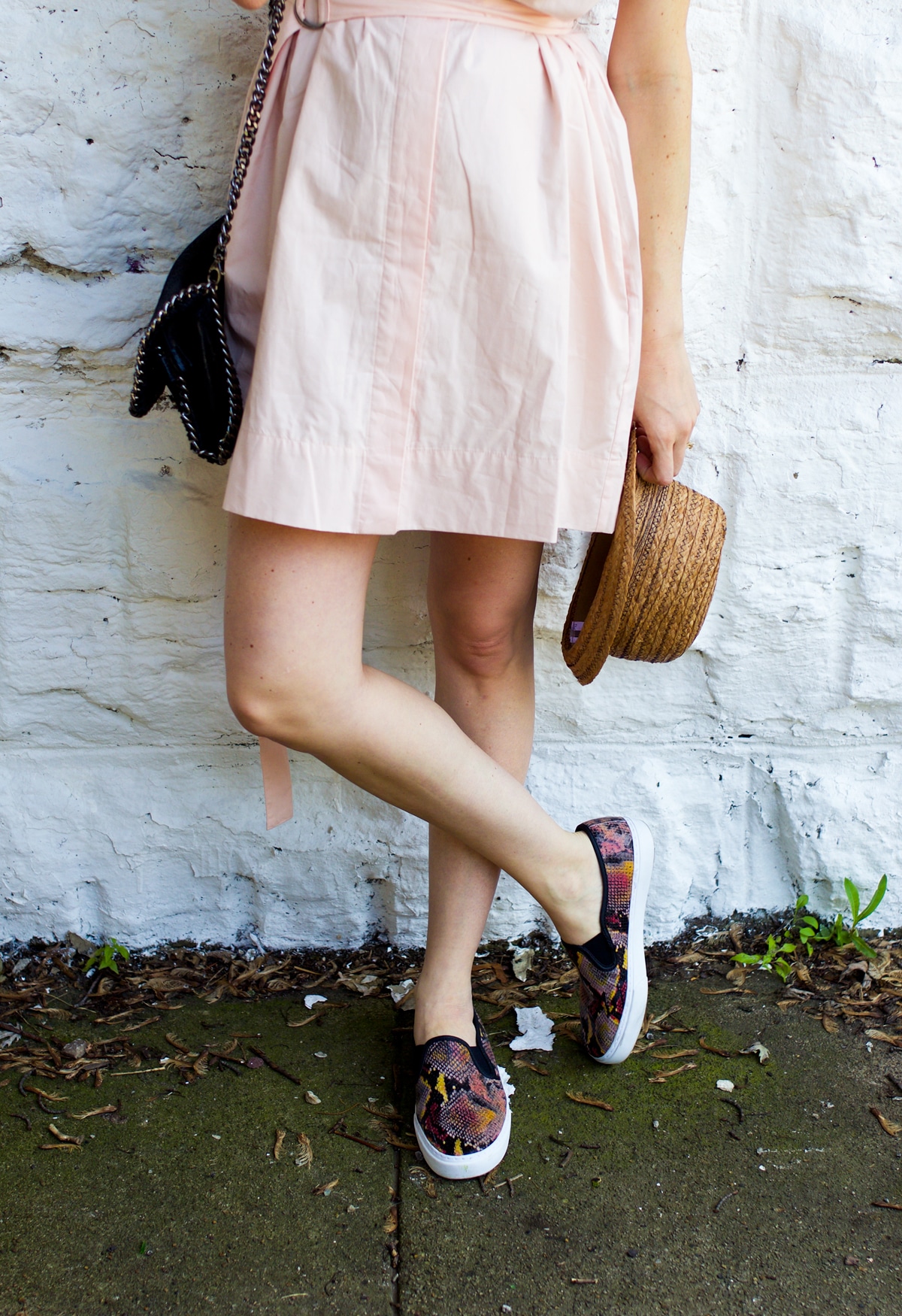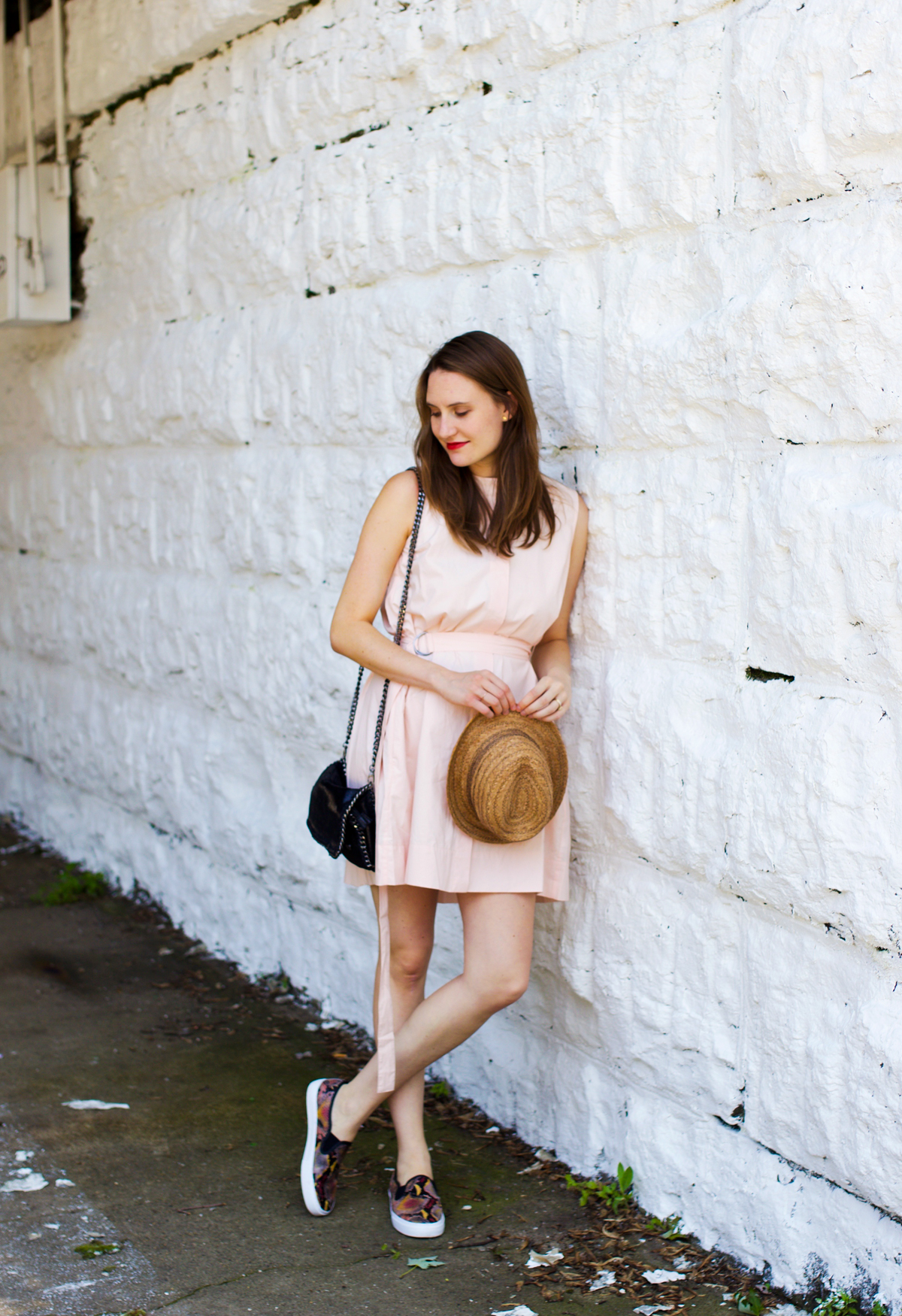 I think I speak for us both when I say that the next month will be filled with tipping my hat to summertime and getting out even more. Now that we're a little more adjusted and Grace is starting to be awake more, I'm determined to make it happen. Especially with adorable new clothes like this belted shirt dress, hat and slip on sneakers from Gap, it's high time to to seize each day and salute the sunshine accordingly. (PS – The dress & shoes pictured are on sale for great prices – be sure to grab them before they're gone!)
:: Shop The Post :: 

A huge thanks to Liz Adams for the photos!