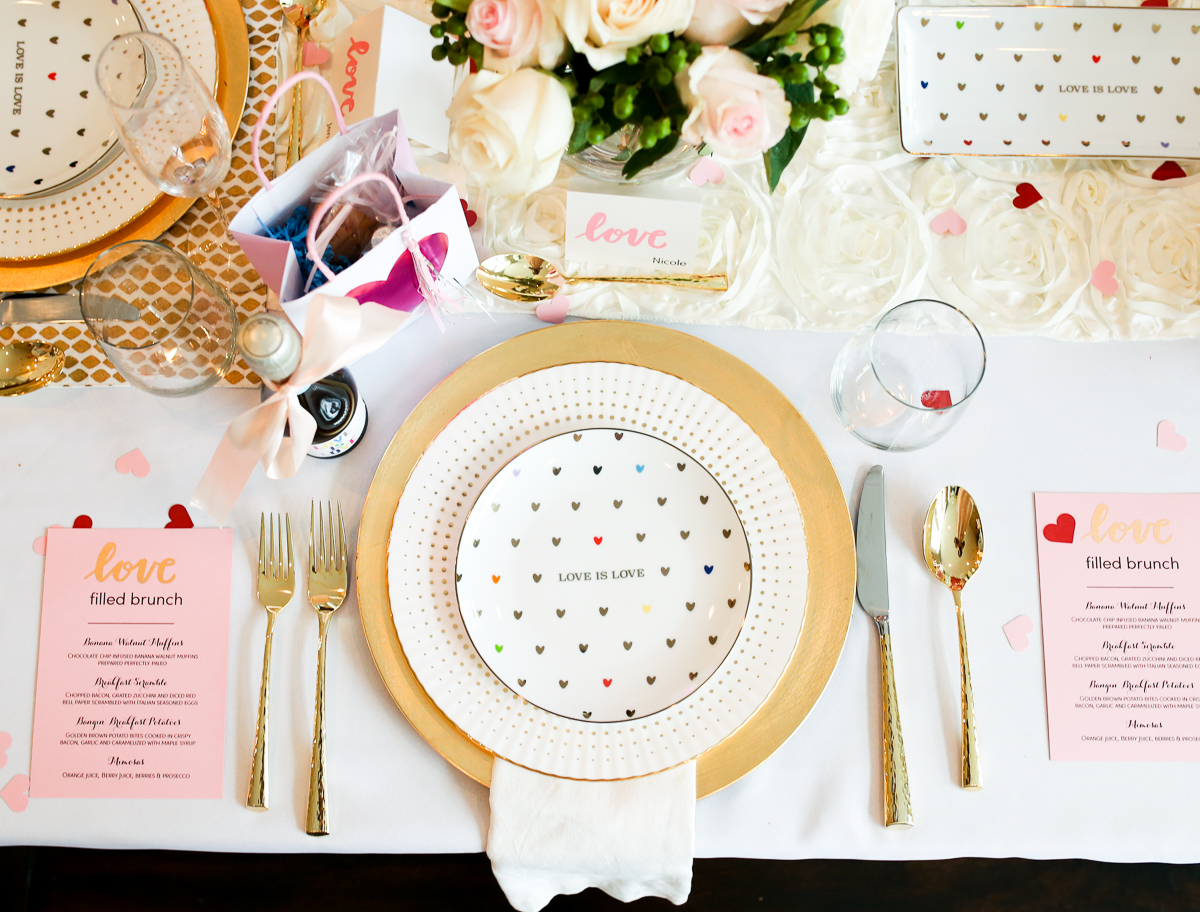 Only thing better than a fabulous party? The people who attend it with me. (Okay, yea, desserts are high up on that list, too.) And if that party is focused on celebrating the ladies? Well, now, that's amore! 
A few weekends back, I was honored to be the guest of Girl Meets Party's Love Filled Brunch. It was one of those parties where you walked in and squealed with excitement over all the eye candy going on. These girls are decor goals, for real! So effortlessly talented in hosting.
Side note: I'll be the first to admit that I need to look up where to put my forks vs. spoons vs. knives while setting a table. (Why are there so many rules?! And am I the only one who throws out paper towel in lieu of cloth napkins because whatever they're going to get dirty, anyways?!) So, I was taking all of the notes from Jen on her killer set up. How amazing are these "Love is love" plates?! (Currently on sale – go get 'em!) Paired with the gold chargers, matching gold flatware settings, and perfectly styled napkins, the setting was so lovely.
Wondering all the details on just how to throw a party like this? Swing by Girl Meets Party, where they provided the full run down of the set up, sourcing and decor! Big thanks to Jen for hosting, and shout out to my fellow brunch attendees Kira, Maya, and Nicole – all of these ladies are amazing. <3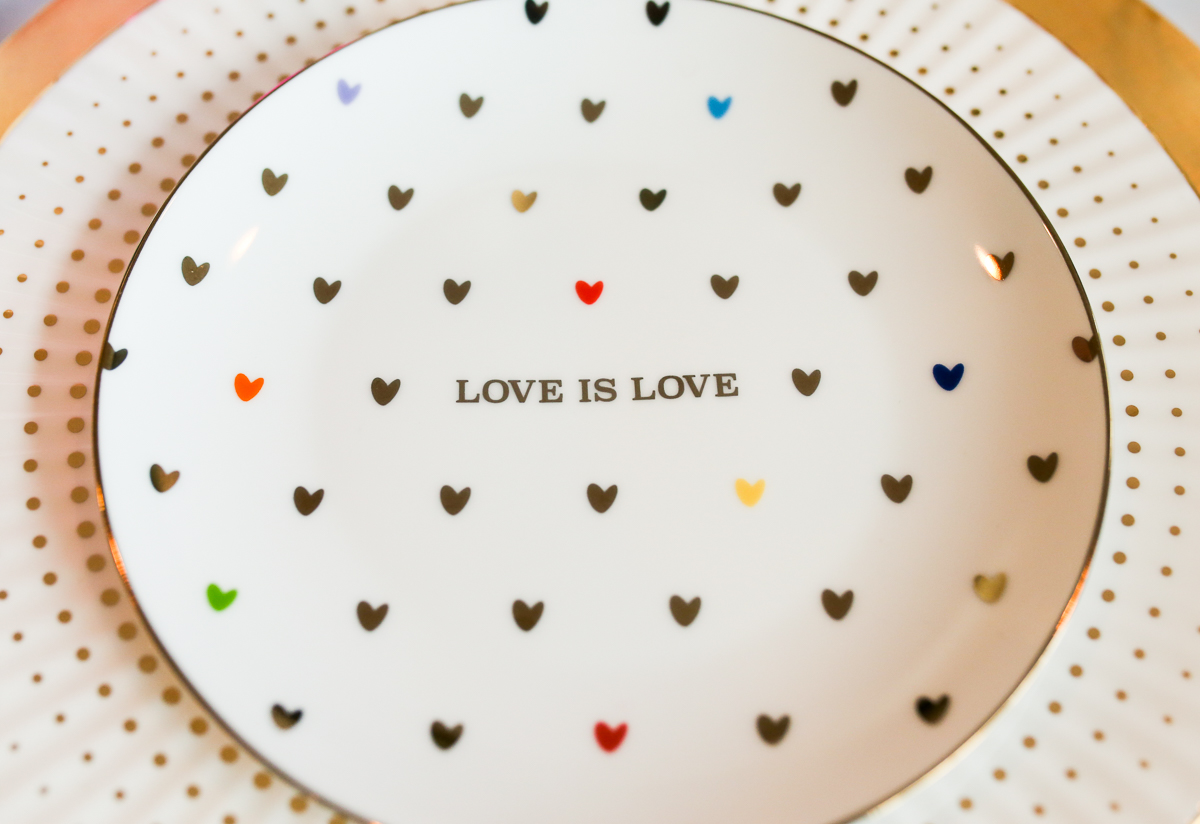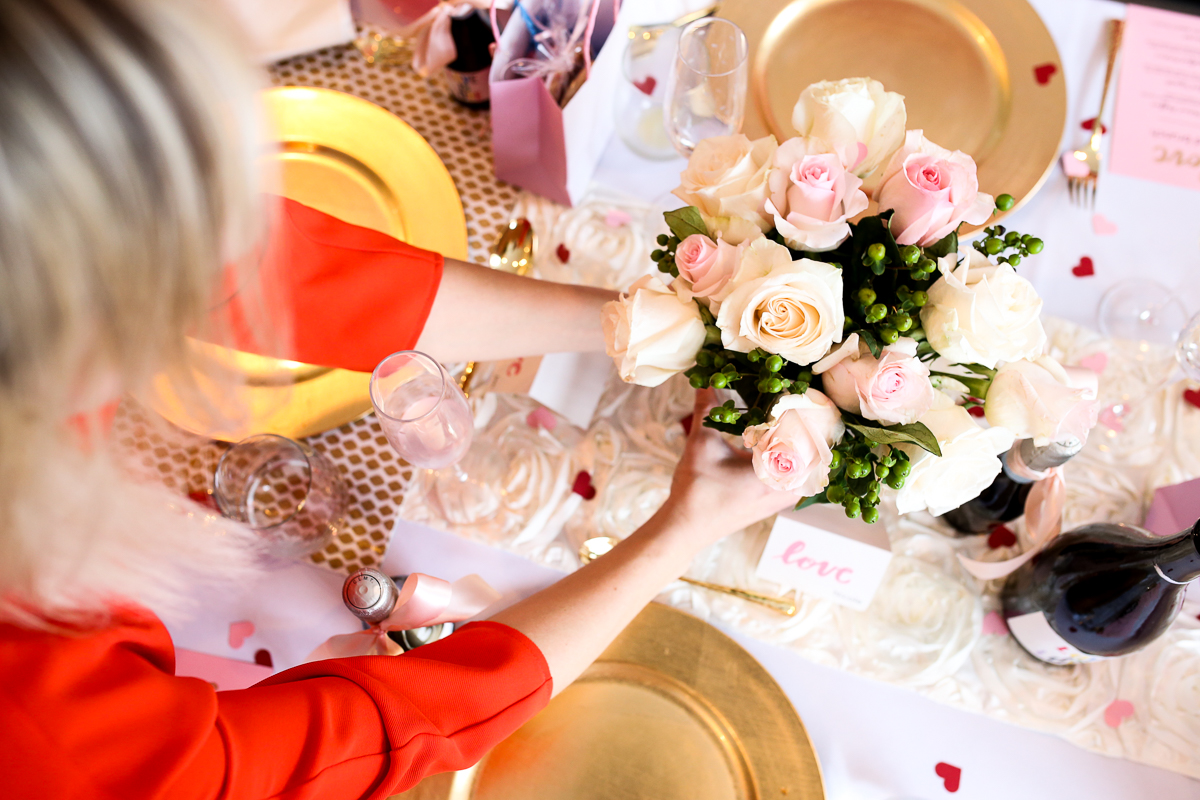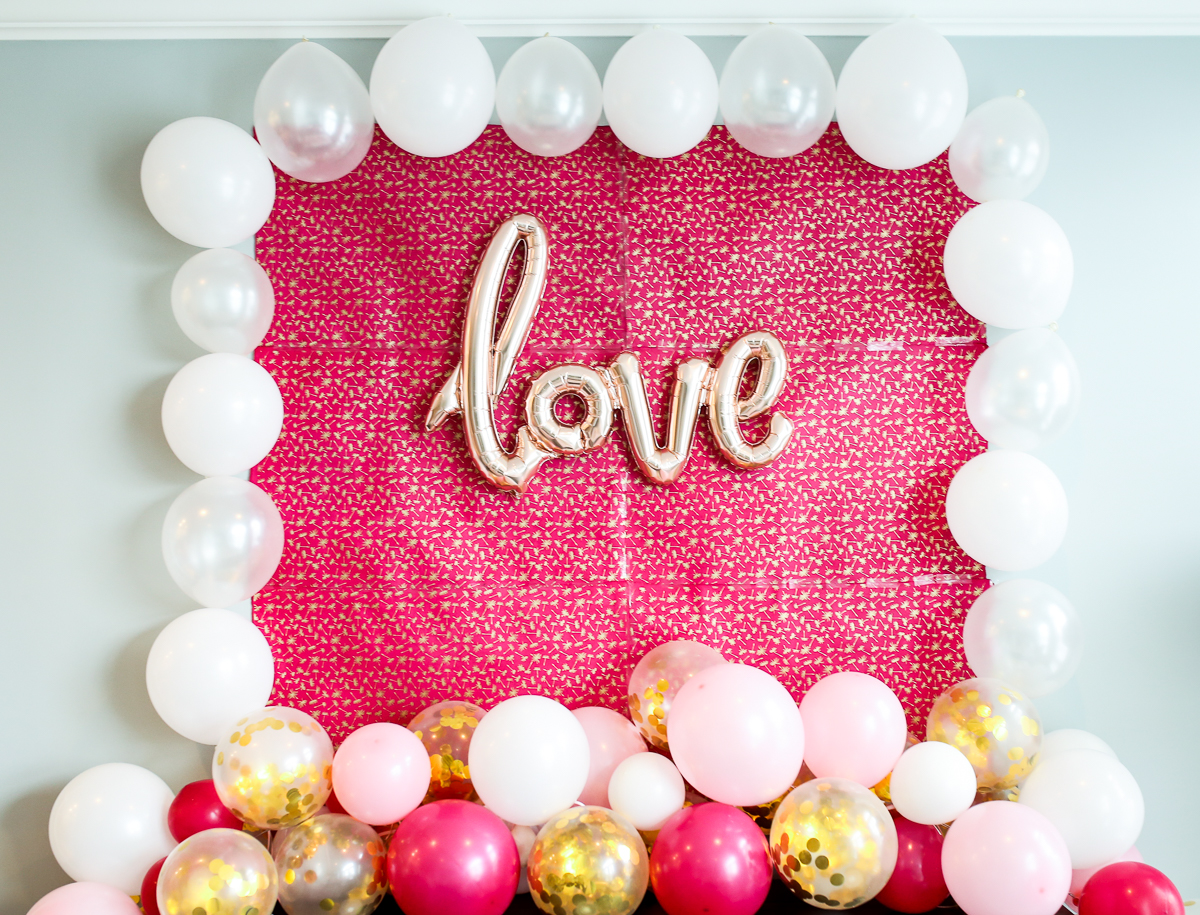 Of course, I gotta spill the details on my outfit of choice for the event! I was wearing this layered slip dress from Pixie Market, which is such a sweet and fun look for Spring. I paired it with my Everlane blush block heels and gold accessories. Didn't plan to match the decor, but wasn't mad about it, either. 😉
:: Shop The Look ::