Happy Memorial Day! How are we doing, friends? It's been a little quiet over here – I'll dive into details below – thanks for stickin' with me.
Before we jump into life updates, let's all get a collective HELL YES for summer officially kicking off. Okay, okay…I know it's not officially official until June 20, but Memorial Day weekend always marks the beginning of the season for me because it's paired with days outdoors, sunshine, water, and, yes, wearing all things white. (Though, I think we can all agree that rule no longer applies.) So, happy summer! 
The photos in this post were actually shot last summer while in Michigan, and they never surfaced on the blog. Why? No idea, because I adore this Free People maxi dress.  If you're in my camp and can't wait to rock this look, this option is very similar and the button detailing is on point, and this one has the most flattering shape.
Onto the rest!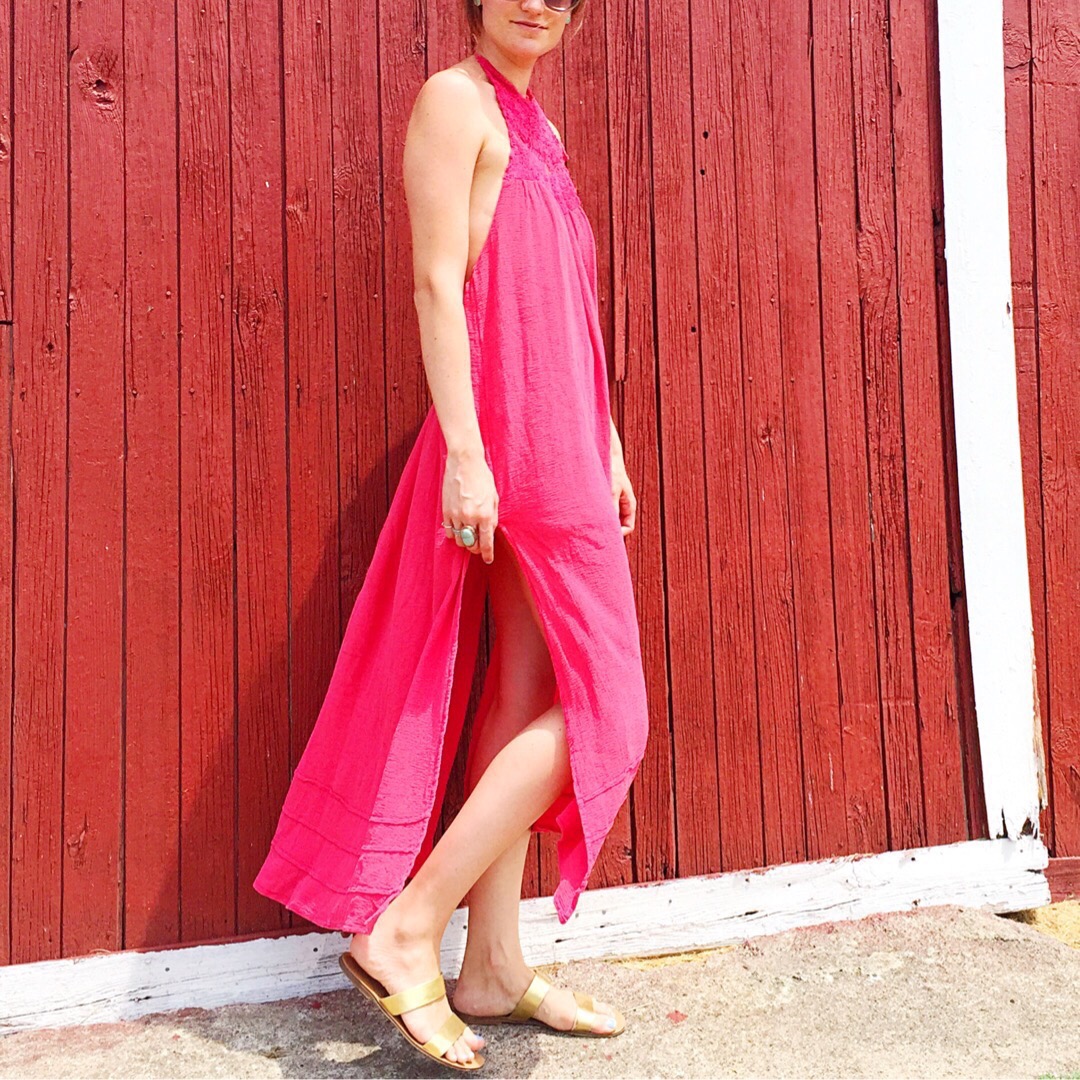 So, What's Up Around Here?
Things have been a bit crazy on the personal front. I shared a little in this post on Instagram, but in case you didn't see, late Wednesday night things at home took a dramatic turn. We gave Josephine, who has been exclusively breast fed, some formula to attempt to start getting her used to it. I wanted to be sure we had a contingency plan in case I'm not able to pump as much as she needs after I go back to work in mid-July.
Soon after she had formula, an allergic reaction started. First hives, then throw up, and before I knew it we were on the phone with the doctor, who instructed us to go to the emergency room. At the hospital, Joey was quickly stabilized, and they kept us overnight and throughout the next day to monitor her. The whole experience was literally the most worried I've ever been in my life; to see my 5 week old baby, so little and helpless, surrounded by doctors was just…inexplainable. I could not stop crying.
Since then, we've been in an out of doctors, trying to figure out exactly what she's allergic to. It's super frustrating because as of right now, we know nothing. Some doctors think it was a virus and us feeding her formula was just coincidence, and others think she has a cow's milk protein allergy. Until we know more – which hopefully will be in a few weeks – I've been instructed to cut out all dairy from my diet. So…no more beloved cheese or greek yogurt for me.
The good news is that Josephine's doing much better! No more hives, and she's been in good spirits. She's been starting to smile this week, sleeping well, and is still such a great cuddle bunny. Keep her and us in your thoughts as we venture down the road of figuring out what caused the reaction! I'm really hoping it's not a cow's milk allergy, but if it is, apparently 80% of babies who have it outgrow it by the time they're 3. So in that case…I'm really hoping she's a part of the majority.
What Else Is Going On?
Besides the #drama, we've been having a really wonderful weekend! My mom came in to visit and help with the girls, and we've been enjoying lots of relaxing. Today we're off to the lakefront and a barbecue with friends, and I can't wait to soak in the sunshine. And, a huge milestone for me is this week: my 6 week postpartum check up! If all goes well, that means I'm fully healed from delivery. Just in time to kick off summer right – I can't wait to run/work out again. (File that under "Things I never thought I'd say"), and just have the peace of mind that all is well with the post-delivery process.
…And A Big Thank You.
Thank you to all the brave men and women who have died fighting for our country. Having a brother and many family members in the military, it's not lost on me the sacrifices that have been given for our freedoms. Though today is often spent soaking in summer, I know it's not an easy day for many. Thinking of all those who have lost loved ones due to combat, and sending you extra love today. <3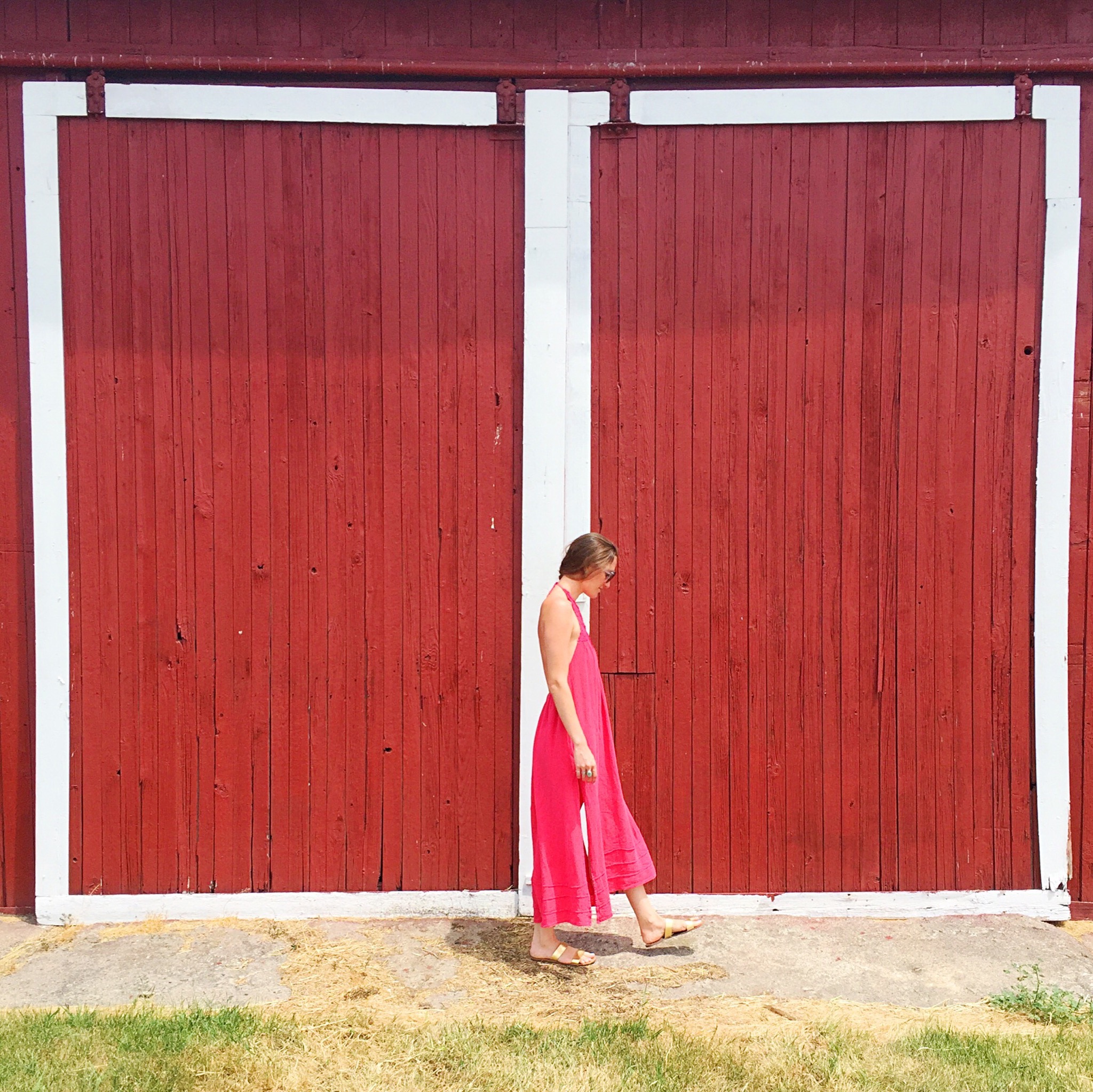 Okay, now for some fun. There are lots of great sales today, and I've rounded up some of my favorites. Dive in!
Hope you're enjoying your long weekend! xx