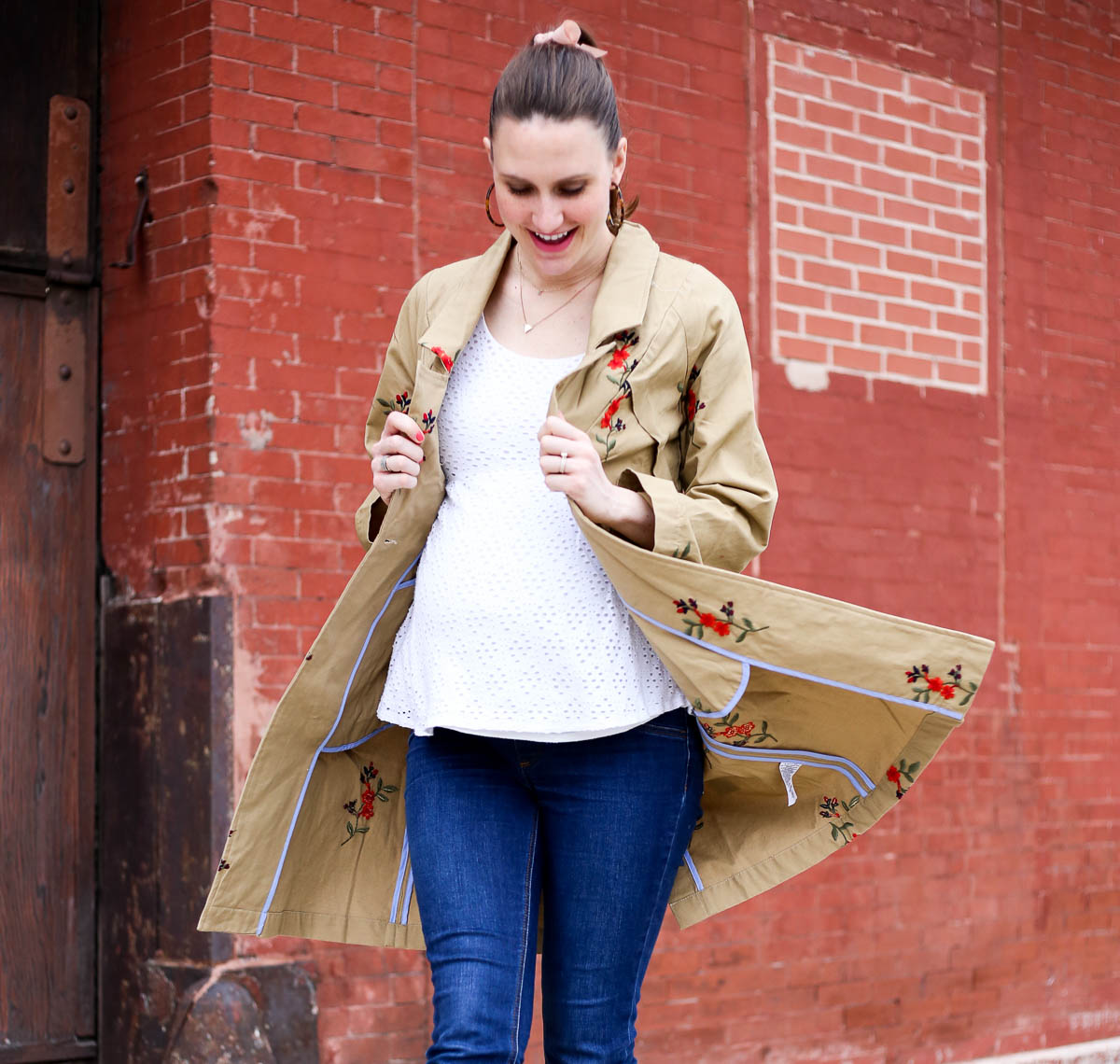 We took these photos a little over a week ago on a dreary day when a light trench was almost questioned for being not warm enough. Days later, I'm typing this post while sitting outside on my porch, overlooking the most beautiful, 65-degree-and-sunny Saturday. "Coat?!" My thoughts exactly.
Alas, that's how it goes in the Midwest. One day you're cursing the weatherman who's threatening snow, seriously contemplating why you live in a hell hole that's frigid in April. The next, you're wondering if twirling down the street with flowers and singing would be taking your excitement for nice weather too far, as you apologize to the forces that be about all you said before.  Sound familiar?
Living here certainly has a way of making us all our own versions of Dr. Jekyll and Mr. Hyde.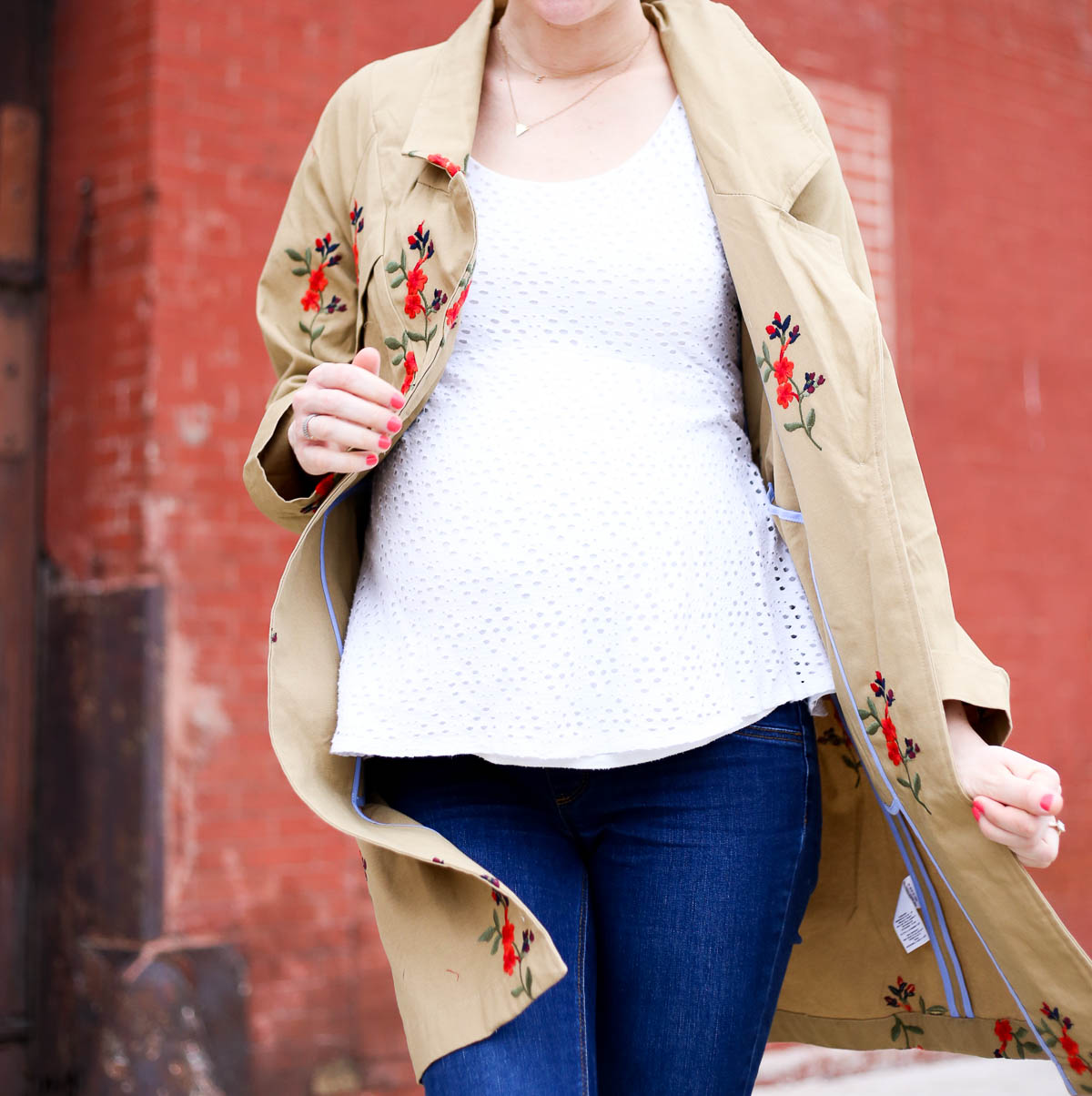 It's a right of passage as a Midwesterner to tell ourselves that, "I couldn't live somewhere without the changing of seasons – I love them too much!" But, let's be honest, sometimes you're straight up over a time of year and can't wait for the next. That's right about where I'm at mentally right now. Onward and upward, winter. Hasta la vista. I know it's technically spring but around here, that means another big snow is likely to happen, and if it does I truly may have a mental breakdown. Or something that resembles one, at least. Don't do that to me, mother nature!
And for those days – those inevitable ones where rain, or perhaps even some snow, come around – I've prepared myself with the only thing that can keep me on the border of sanity. A little bit of brightness. Currently, it's in the form of this amazing embroidered jacket. The pops of red are the perfect way to channel spring, even if the weather only sometimes agrees with you. I love that it takes a timeless look – the ever-appropriate trench – and elevates it to a new level. It's definitely an item that I can see myself wearing season after season, year after year!
:: Shop The Post ::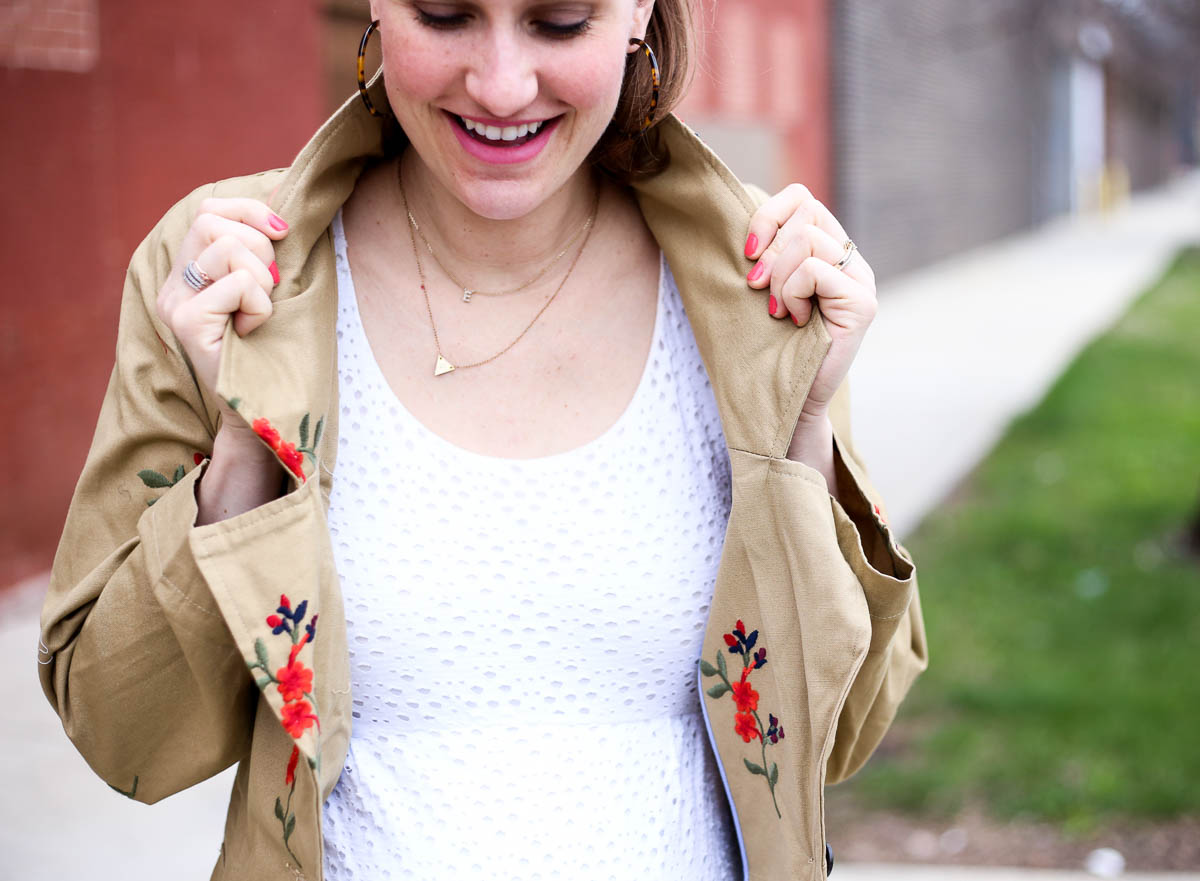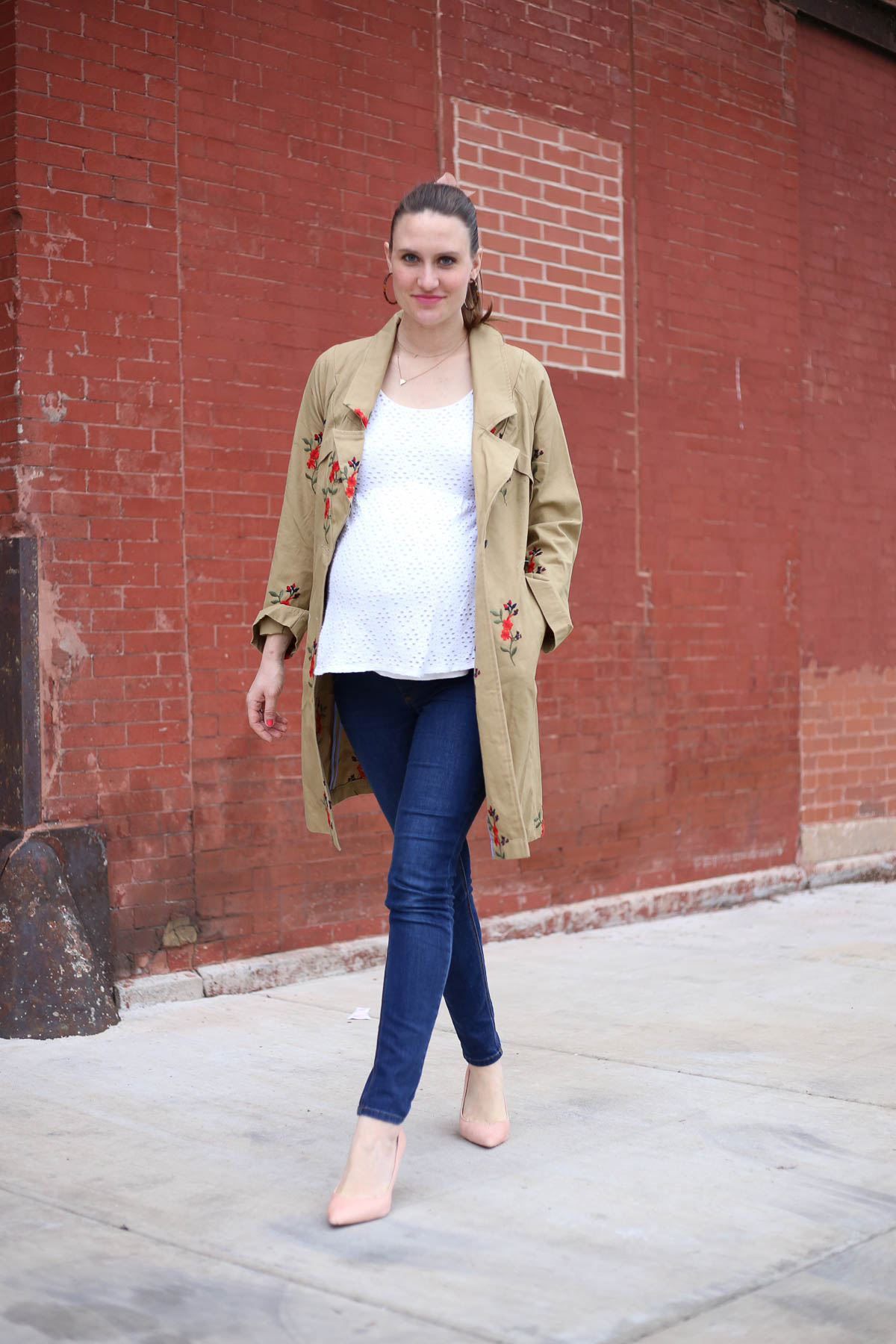 …You may have notices that embroidery is popping up everywhere lately. (Remember this post from a few weeks back?) Yes, this trench is amazing, but if you're looking for other options to bring some sunshine to a tentative cloudy day, look no further than the below. I've rounded up some amazing embroidered options to peruse! (Can we talk about these shoes or this jacket?!)