Shirt: Everlane Relaxed Poplin Shirt. I've also been obsessing over the J.Crew Perfect Shirt lately.| Sandals: The Bridge Sandal | Bracelets: Gorjana Power Stone Bracelet; Monica Vinader Figi Chain Bracelet | Earrings: Crispin Drop Earrings | Shorts: Past season, but these cuffed denim shorts are adorable and very similar. If it's a bit more chilly, go for these Hudson high-rise skinny jeans. | Hat: Cuyana Panama Hat
Fact: Most days, I don't know what I'm wearing until the moment I'm getting dressed. Anyone with me there?
Gosh, I wish was one of those people who outfit plan. I'm talking the kind who browse their closets, thoughtfully pair items together, and brew up the perfect look for the situation that's to be at hand. So well prepared. Wouldn't it be nice? Take a little stress off the morning?
But, despite my best efforts to get ahead, the truth is that it's all I can do to keep up. Outfit planning is one of those things on my always-growing list that I just can never seem to get to.
I blame the little ones, but really, it's just me.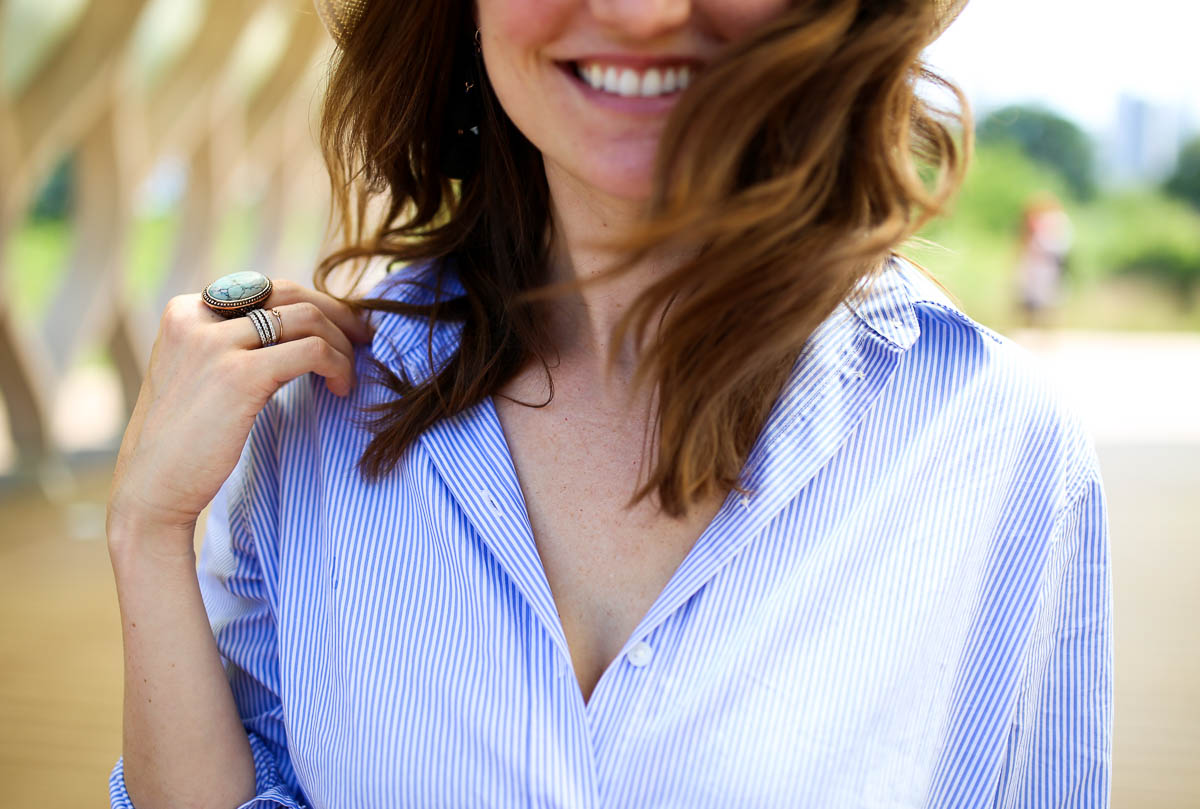 That's alright, though. I manage. Somehow, my hair occasionally makes it out of a disheveled bun and I'll look half pulled together. (Though, my recent discovery on the beauty secrets of French women makes me feel better about any bad hair days I may have!) Often, I'll end up with a look that looks well thought out despite taking only seconds.
On the day when these photos were shot, I was buying coffee in this outfit, and I had a women stop me and say, "I adore your look. It's so chic!" How nice, right? 
It helps that I've started to pay close attention to establishing staples in my closet — building a wardrobe full of items that are stylish, but not too trendy, able to be worn season after season, and can be mixed and matched effortlessly.

Just goes to show that the classics are just that. Classic. You may have noticed that I've been wearing things like these Everlane sandals, this Panama hat, and button ups on repeat lately. I pair them with interesting items like vibrant pants, or statement earrings, but the foundation is still there. Because they work. Easy. Ya know?
So, if you're asking for my advice (which I know you're not, but I'll give it to you anyways), it's to curate a wardrobe that is filled with items you're proud of and that are timeless. Sure, trends are fun here and there, but I think we can all agree that they can be exhausting.
Throw them on, and feel good. Wear them with confidence. That's been my stance on dressing lately.
:: Shop The Post ::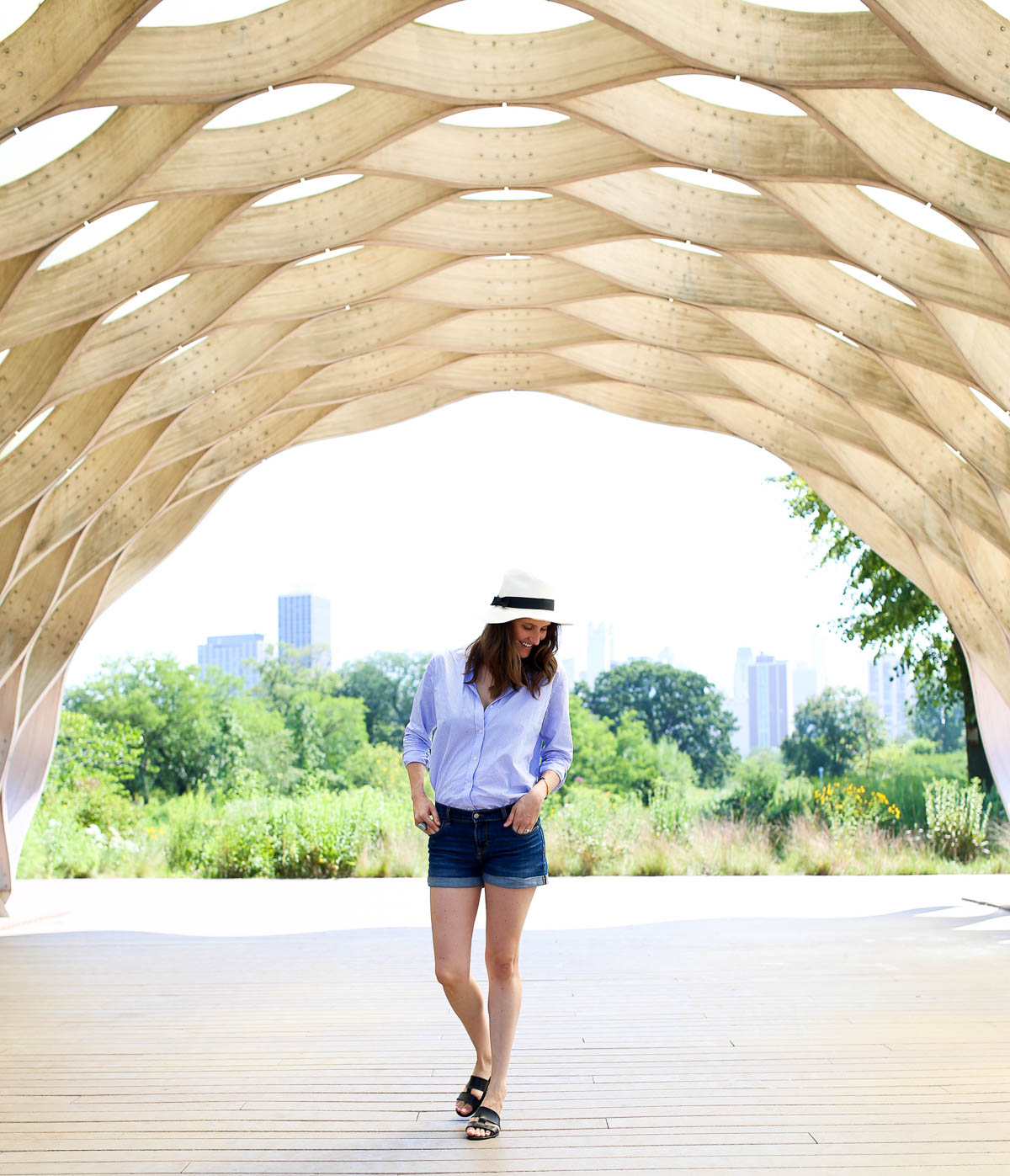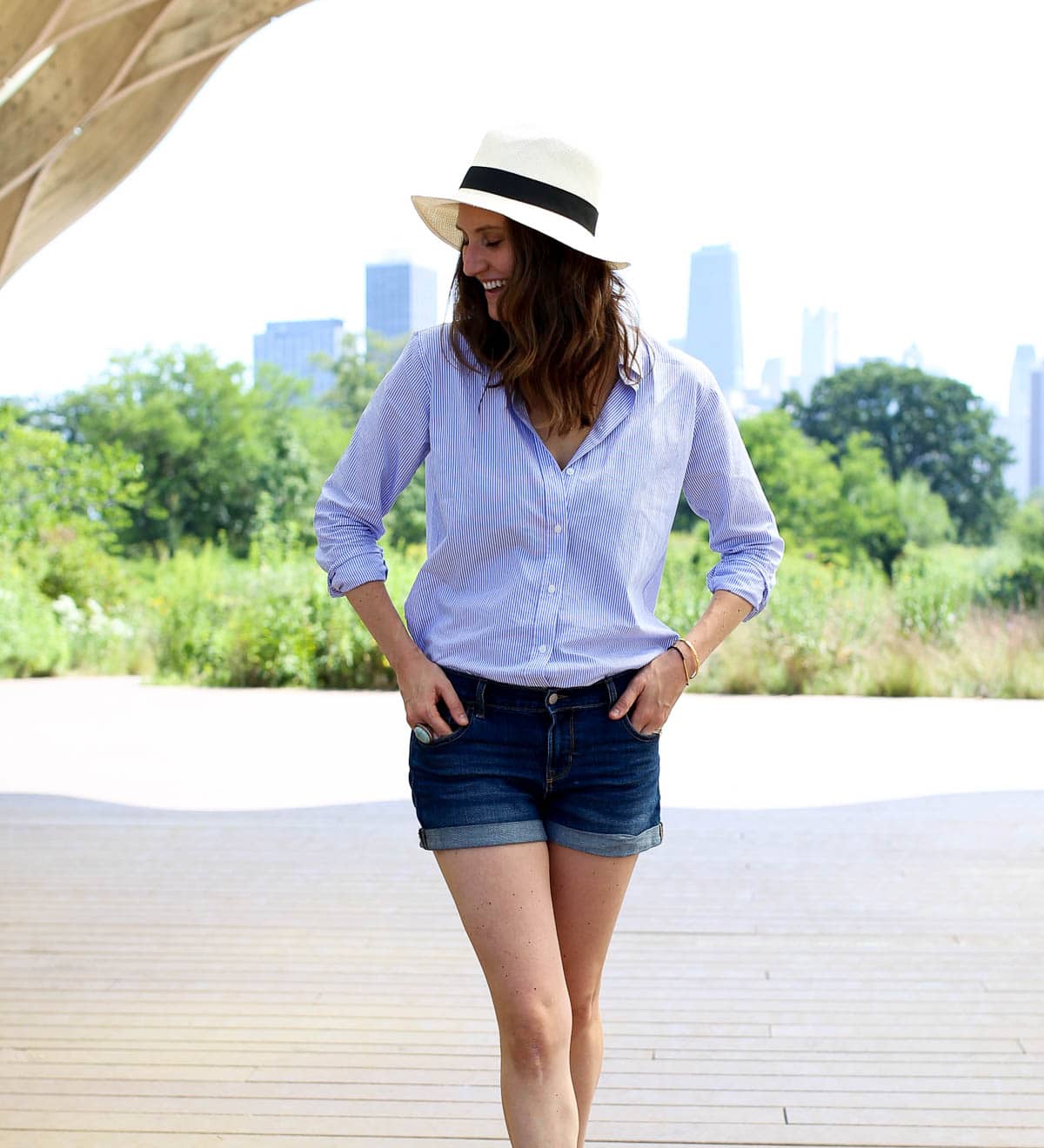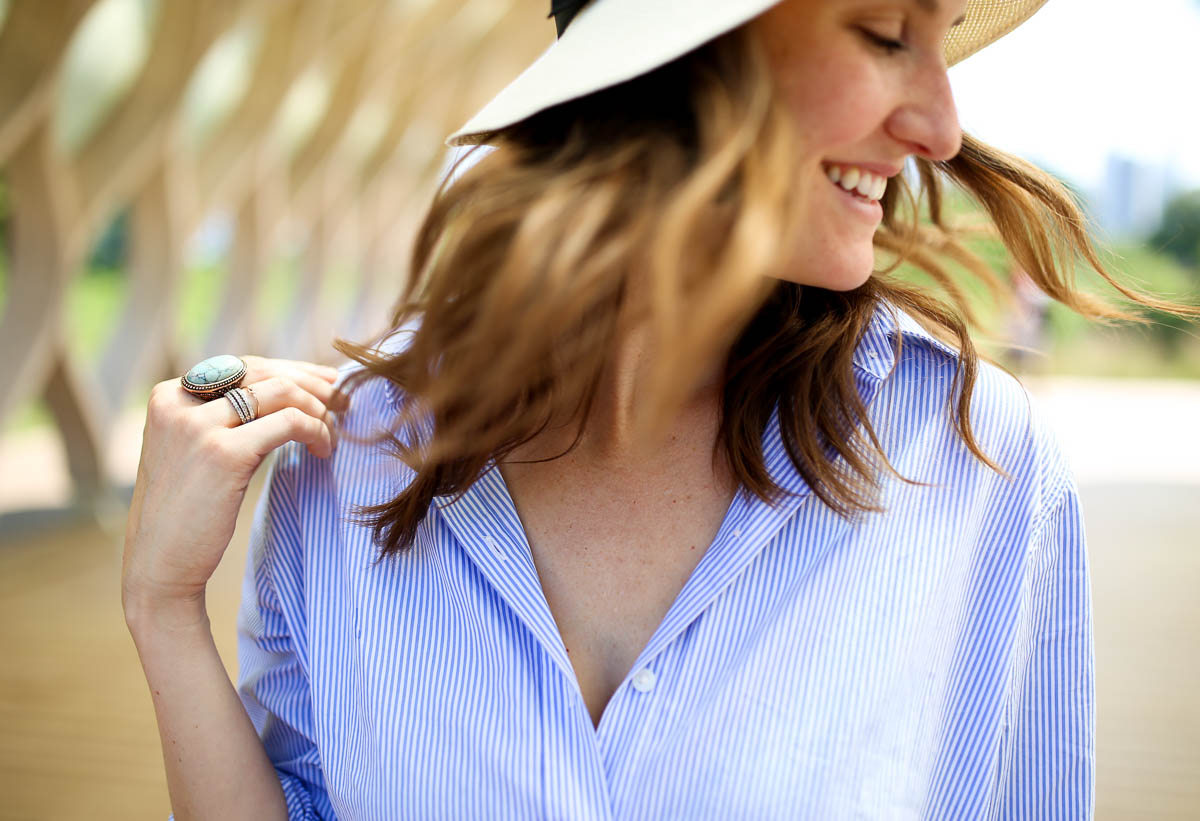 Want to browse more looks that are all about the classics? Check out some of my favorites:
What do you reach for time and time again in your closet? I'd love to hear about your go-to's in the comments below!