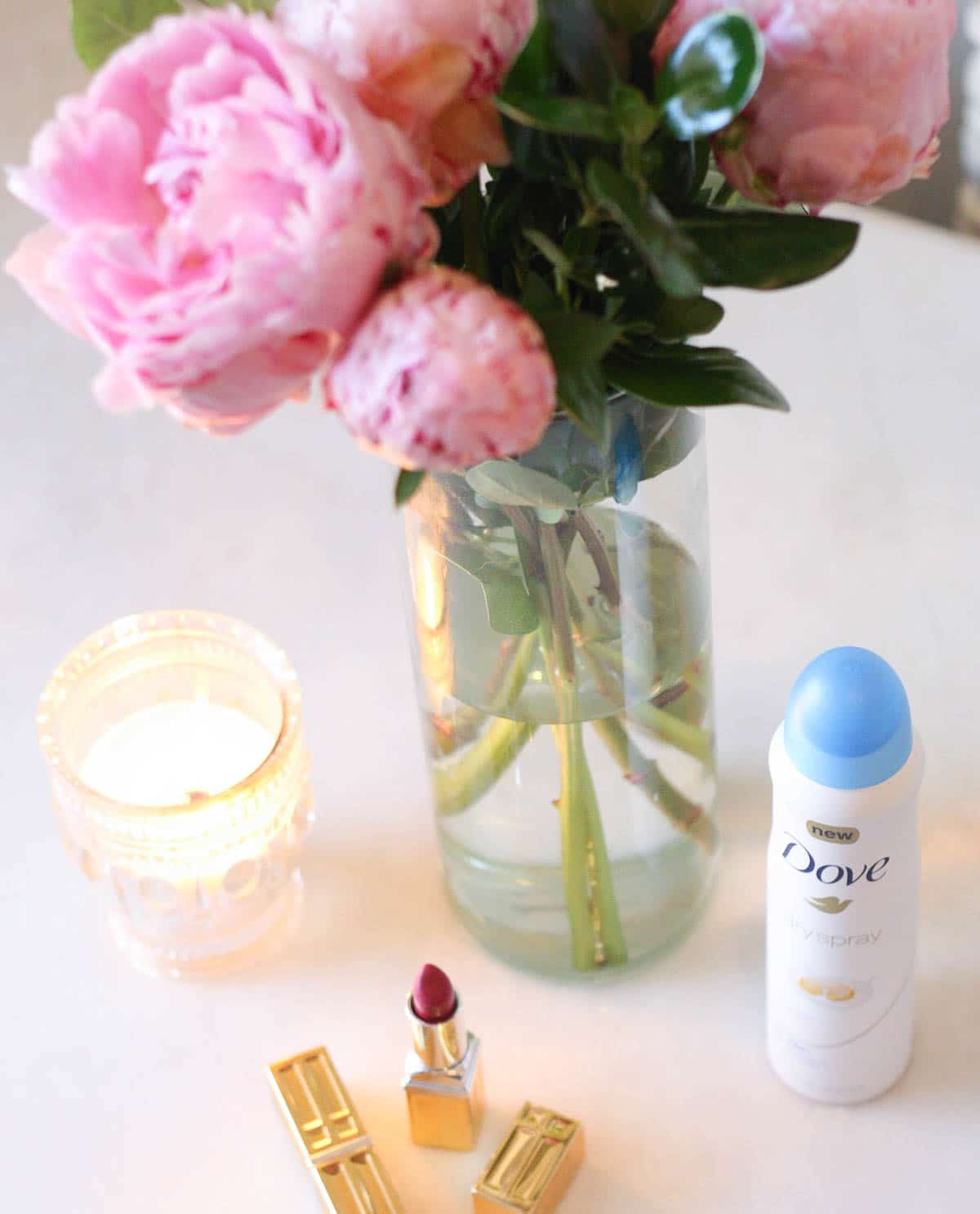 If there's one word that can summarize the holiday season, I'd like to nominate B.A.N.A.N.A.S as the key representative. For those who are on board with my nomination, I've got a few pro tips for getting ready that'll help to keep you looking like a million bucks, while only taking moments out of your day.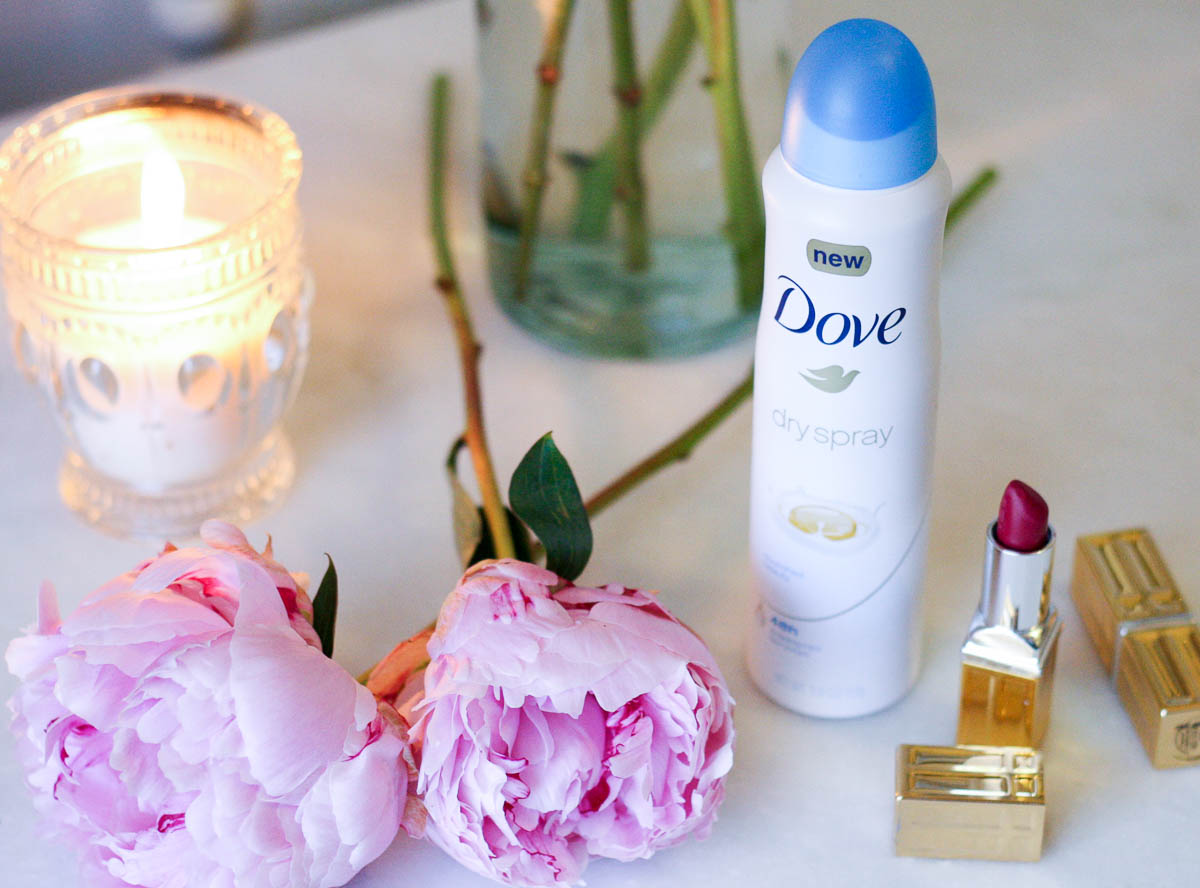 With what seems like a different event or gathering every night, it's not uncommon to go from here to there and back again before you can stop and say, "Whew." But – on the bright side – holiday gatherings are so fun! You get to catch up with friends, the sights and sounds of the season are in full bloom, and am I the only one who circles the appetizer table like I'm Jaws? (Gah – there's that pregnancy brain talking again.)
Most of my celebratory holiday agenda has been during nights, which typically means I'm either darting from work or racing up snow-filled steps (Inside scoop: The Charron family is not know for being on time) to the gathering's front door with Doug helping to brace my less than graceful entrance and Gracie on my hip. I'm sure by now you've read between the lines: If there's more than a few minutes to get ready, I'm lucky.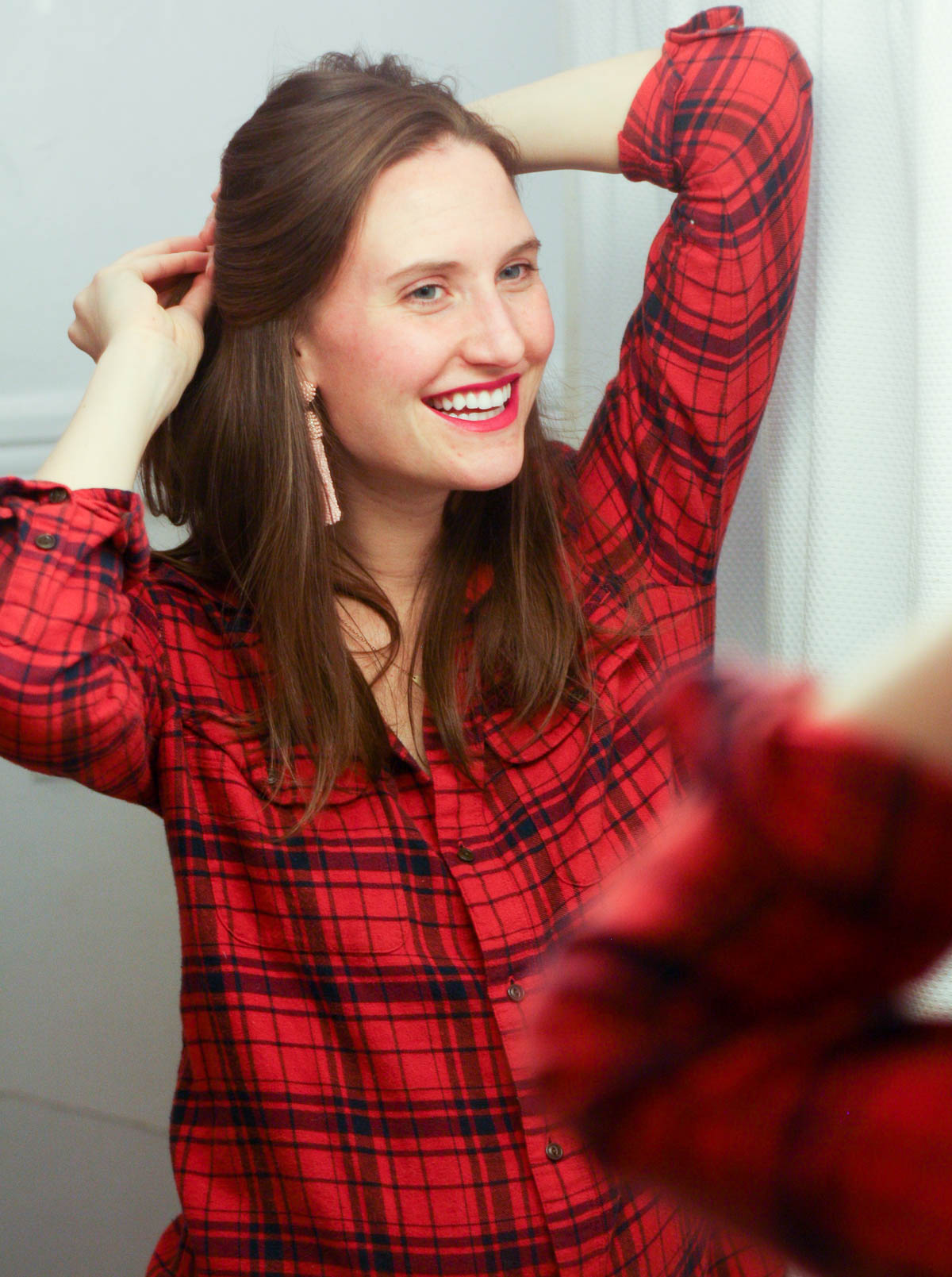 With all that juggling, I've become pretty efficient at getting ready for my days in a way that helps to prepare me for anything. (I hope you don't mind my very blatant "pat on the back" that I've given myself there.) Meetings? Done. Snow storm? No sweat. Holiday parties. YES! It all happens in the morning, and in about 10 minutes.
Here are some tips on how it's done!
Keep The Makeup Light. I have become a huge fan of the natural look, primarily because I've done the whole "10 step process" thing and it really just doesn't work for my lifestyle. Not only do I genuinely not know how to apply heavy makeup without looking like a clown, but I feel super weird when wearing it. My routine has become drilled down and simple: Mascara, eye shadow (maybe eye liner if I'm feeling wild), blush and lipstick. Always lipstick.
Stay Fresh All Day. Dove Dry Spray Antiperspirant is key here. It goes on instantly dry and provides 48 hours of odor and wetness protection in addition to caring for skin. I've been a huge Dove advocate my whole life – I love their soap because it's mild and doesn't irritate my very sensitive skin, and their antiperspirant spray is no exception!
Have A Few Go-To Hairstyles. This makes styling hair super quick and easy because it takes the fuss out of it. For me, wearing my hair down, half up, in a braid or bun are my go-to's. They're easy, look good every time, and work with pretty much any outfit.
Keep To The Classics. If you're in a rush and are stuck on what to wear, go with the holiday classics. Things like a little black dress, or a plaid shirt with jeans and heels, work every time.
Follow those 4 simple rules, and I guarantee you'll be ready for no matter what your day throws at you in minutes, while still looking fabulous. For example, the below photos were taken this past weekend, while I was prepping for dinner at a friend's house. I did my standard getting ready routine, and when it was time to dress, threw on some white pants, plaid shirt, velvet burgundy heels (FAVORITES this season and they're only $18 right now!), beaded tassel earrings from BaubleBar, and Vera Bradley tote that you've seen here & here. Voila!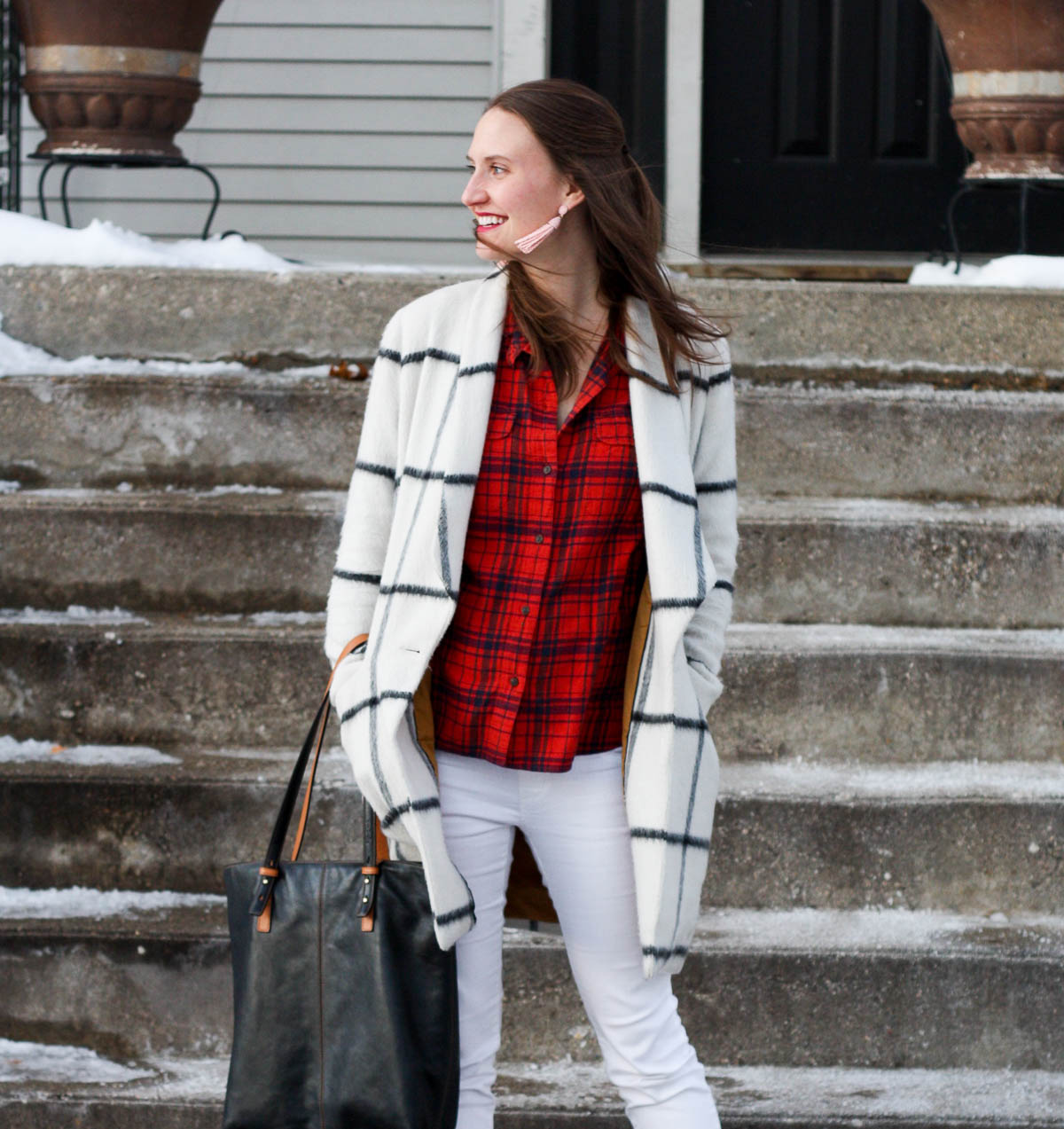 I was selected for this opportunity as a member of CLEVER and the content and opinions expressed here are all my own.