It's rare to find a brand that's all about not buying more, more, more, but I've found a needle in the haystack that I'm excited to tell you about. Cuyana is an online boutique that has a really great philosophy: "Fewer, better". They believe in style over trends, quality over quantity, and that fewer, better things lead to a fuller, better life. How refreshing is that?!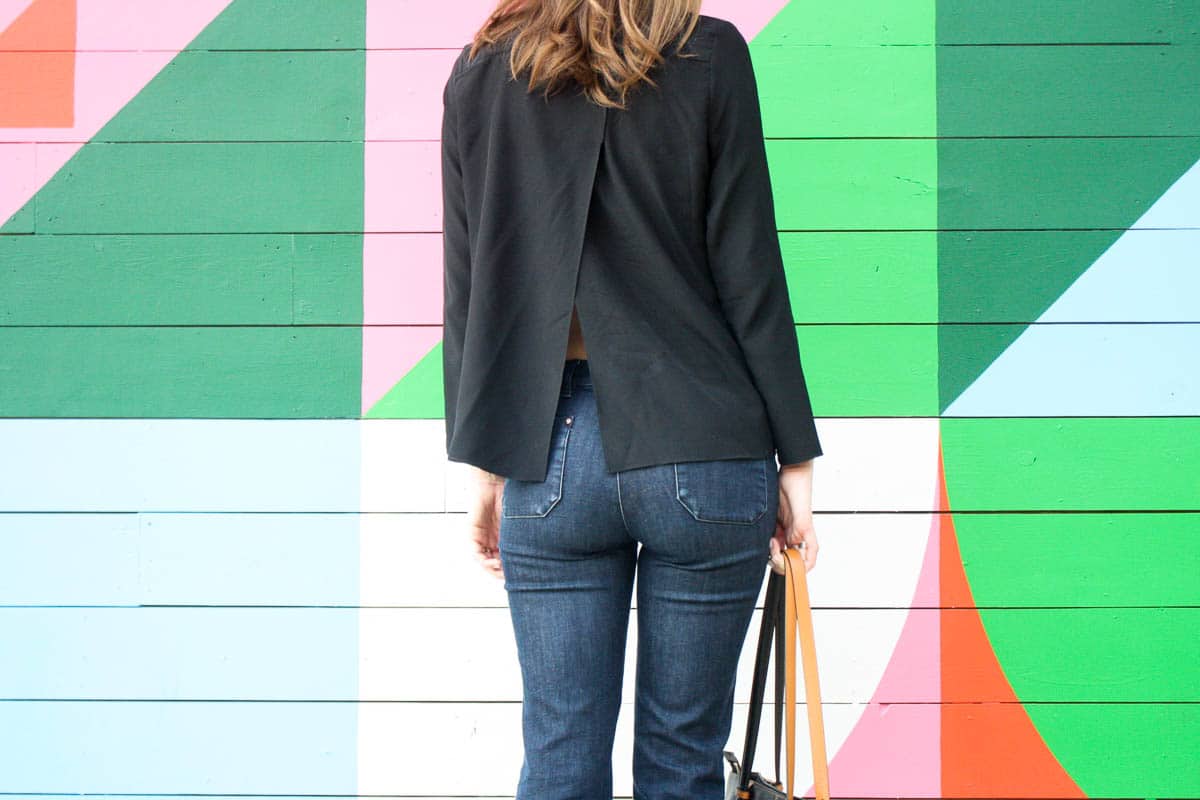 I think the reason I gravitate toward this type of brand is that I personally believe in, and try to model, what their philosophy is all about. I've been trying to streamline my closet lately as I focus on what my defined style is rather than having trendy items constantly rotated in and out. I want less, not more, because ultimately more means clutter. My goal is to create a wardrobe that is stylish yet timeless, and where I adore each and every piece that I own.
Which is great, because Cuyana's items have got this notion down to a t! You've seen me wearing their monogrammed clutch in this post, which has been on repeat since I got it. In these photos, I'm wearing their Silk Bow Blouse that literally goes with anything. Here, I paired it with my Vera Bradley Canyon Tote and J.Crew Suede D'Orsay Pumps for a streamlined look. 
How do you feel about fewer, better? Are there other brands that you've found that embody this notion, too? Do tell!