You know those moments where you're completely overwhelmed with how generous others are? I've been fortunate enough to have three of those instances in the past month.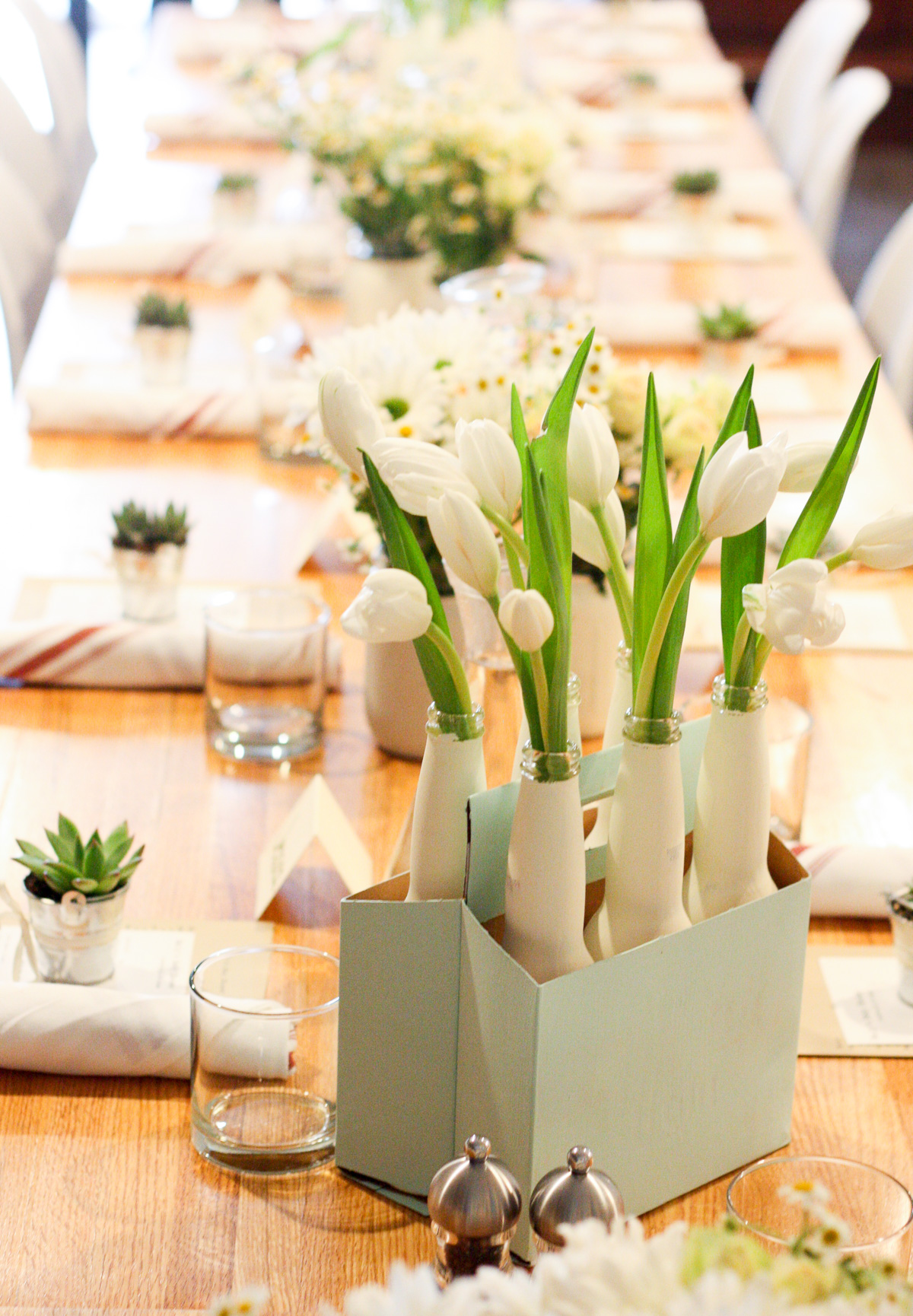 To have one baby shower is far too generous, but the women surrounding me have blessed me with three, which has been overwhelmingly appreciated as I've thanked my lucky stars for such a strong support system. Doug's mom and sisters threw us a shower, my mom and step-mom joined forces and threw a second, and my close girlfriends rallied to do a third in Chicago. Literally pinching myself over here.
While each one deserves a post on its own, I'm so excited to show you a peek into the shower that was here in Chicago, because it's a DIY lover's dream! My girlfriends thought of so many thoughtful touches. Without further ado, let's dive in!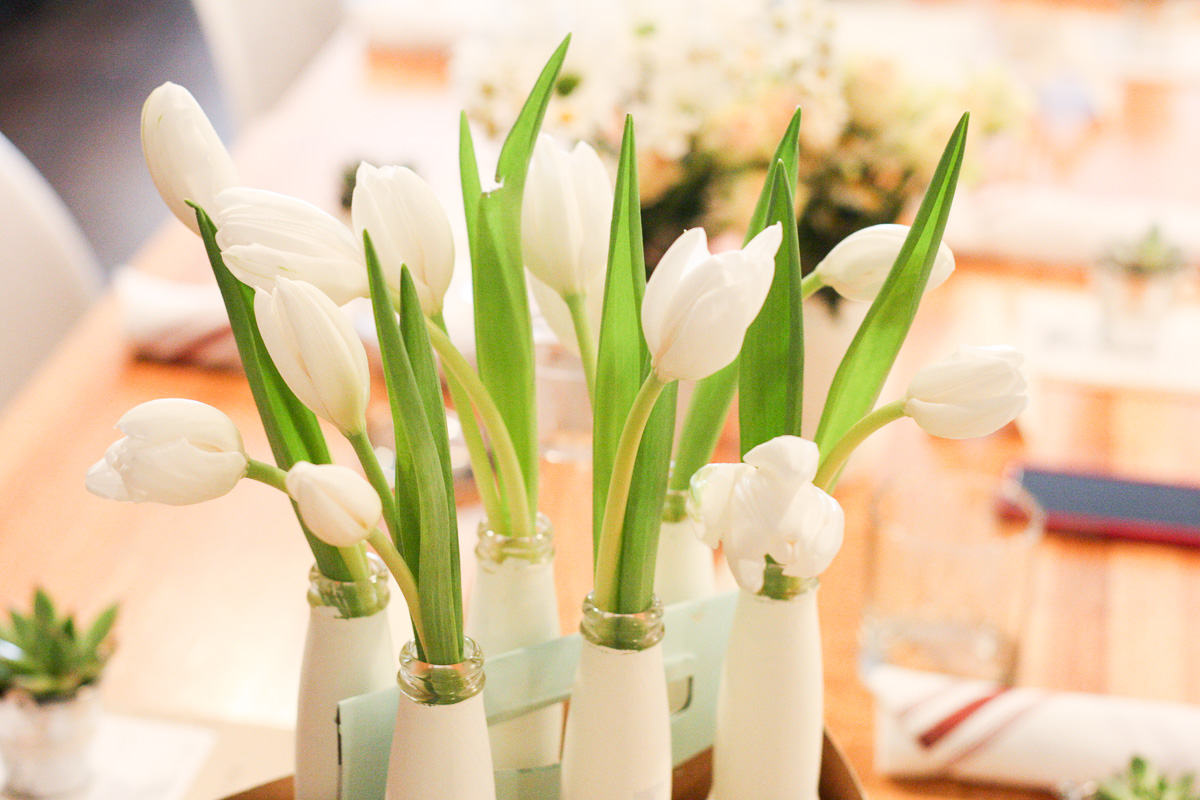 On every table, there were mason jars and bottles filled with assorted flowers and tulips. Jessie and Kristina, two of my besties and the ladies who threw the shower, hand painted each jar to be white, grey or pink to match the colors of the nursery.
Each table setting had adorable name cards, the menu and succulents that people could take home as party favors.

Hanging from twine was a handwritten sign saying, " We <3 You Already", which was the sweetest welcome for the little lady on the way! 
Instead of cards, each guest brought a book and signed it for my daughter, which was one of my favorite parts of the entire shower. It was so special to read through the notes later on (let's just say a few tears were shed) and will be fun for her to read as she gets older!
Another thoughtful touch was the canvas that had a tree on it, in which each guest signed their thumbprint as the leaves. The end result was a piece of art for the nursery, which is now lining a shelf with all the signed books.
A huge thanks to Jessie and Kristina, who truly went above and beyond for this adorable crafty shower. The little one in my belly gives a fond kick, meaning, "Thanks so much Aunties!" We're both so very lucky. <3