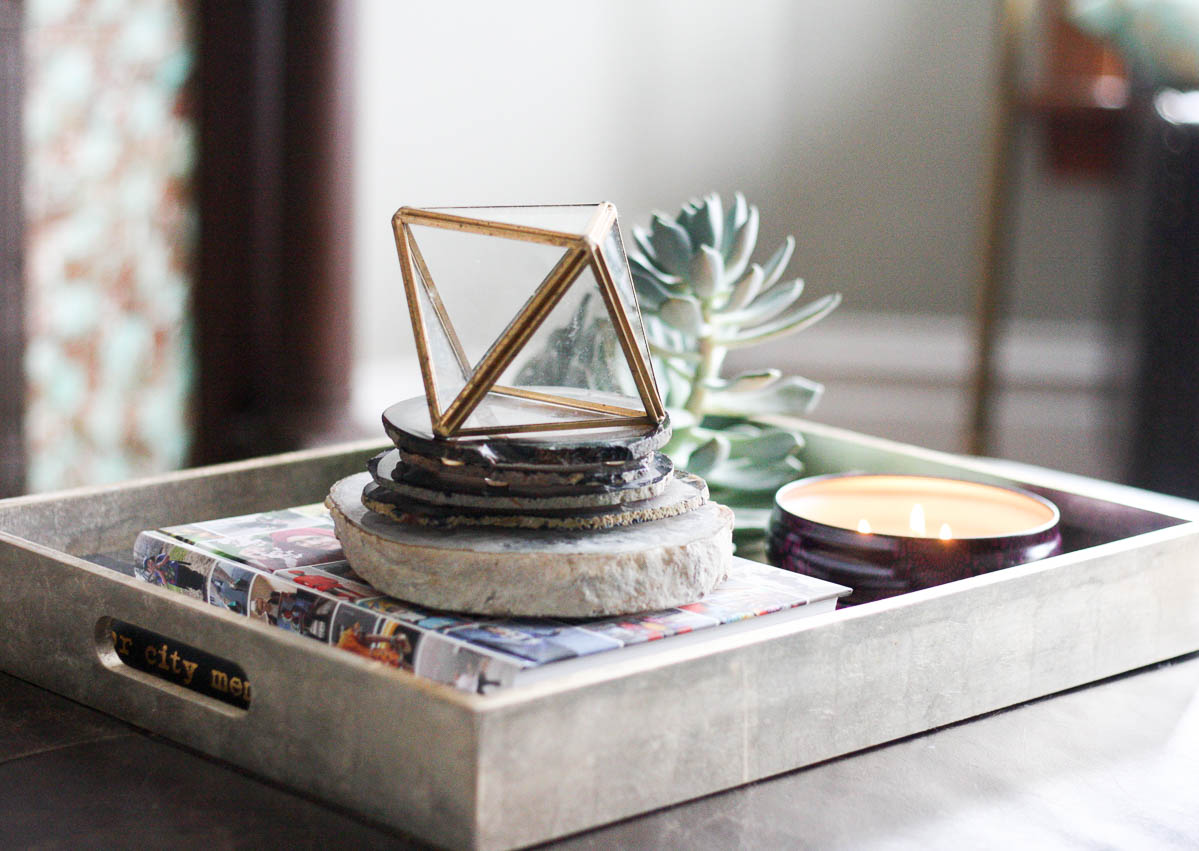 There's no place like home, and in my case, that rings especially true since having Gracie. Though we tend to jet around as a family on the weekends, with the exception of work we are homebodies during the week. So, our apartment has become the place where we spend the most time.
Of course, time at home often means one place in particular: the living room. I'm excited about giving you a peek into my color living room decor; as with most rooms in our apartment, it's filled little items that have stories and bring personality. Welcome inside!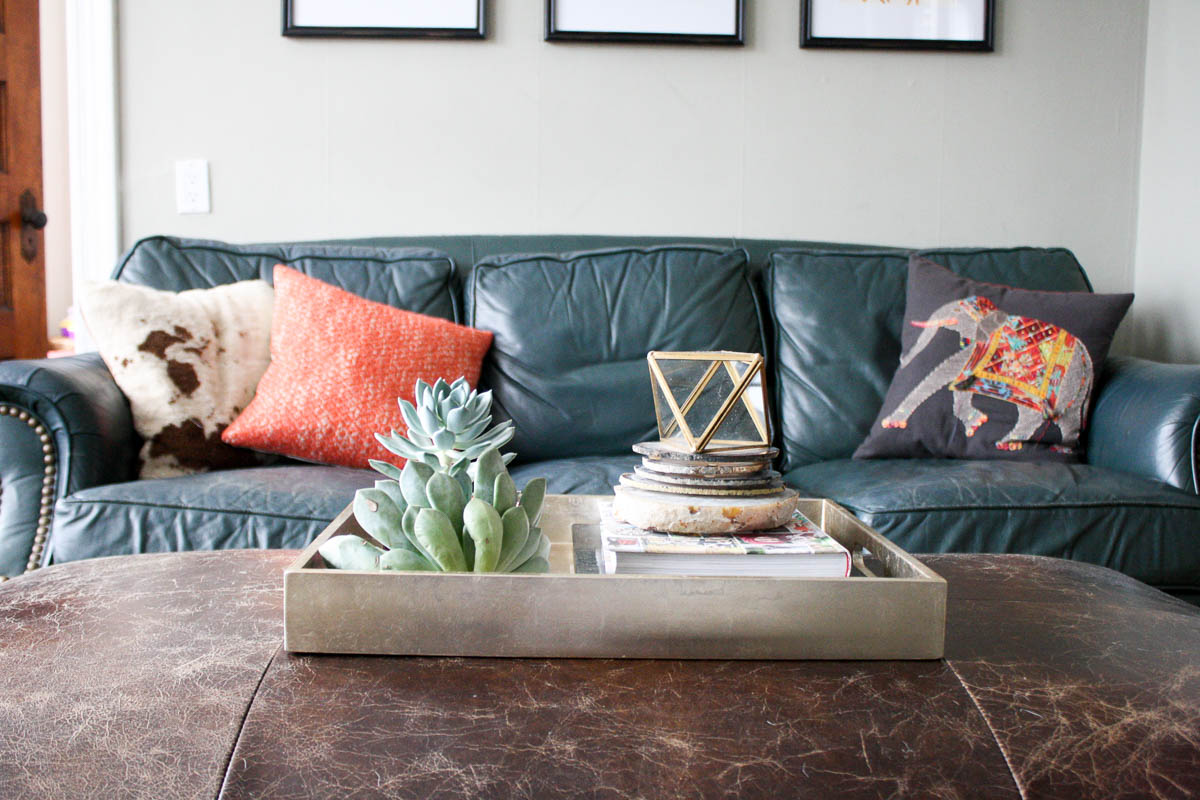 A few bits of insight into our living room and our approach for decor:
I'm a firm believer that green is God's neutral. My best piece of advice for home decor is to add plants everywhere possible. You simply can't have enough; though we have some pops of green here and there, I still want more.

New parent side note: Having a toddler who eats everything is particularly challenging to have greenery around! The answer: Succulents. They look lovely, require zero maintenance, and don't need to be potted.

Our decor is a mix of vintage finds, new additions, and personal touches. Some of my favorite items are below!

Green Oars – Doug and I bought these at a market years back. They're worn, rugged and bring so much personality. Market finds like these are absolute gems – I love that they're completely individual.
Emerald Couch – This is embarrassingly old. It originate in my parent's library at home, and we picked it up prior to them kicking it to the curve. Like all leather, it just keeps getting better with age.
Frida Kahlo Self Portrait – No, not the original, in case there was any confusion. 😉 Frida paintings are fascinating to me. I love the artist's complexity and the color she uses. They're super weird, but in all the right ways.
Pops of Gold – I've got them errrywhere. Like green, gold is my jam.
Elephants – My favorite animal, and one that I love to use in the home. I've got a fun elephant lamp from World Market displayed, and an elephant pillow too.
Living Moss Art – My cousin made this for Doug and I and I think it's beyond cool. We spray it with water every so often, and so far it's lived for 2 years!

Admittedly our decor is a bit random. My preferred way of decorating is to take a clean/simple wall space and add intentional color throughout, in ways that make it all fit together cohesively. I love rooms that have a story!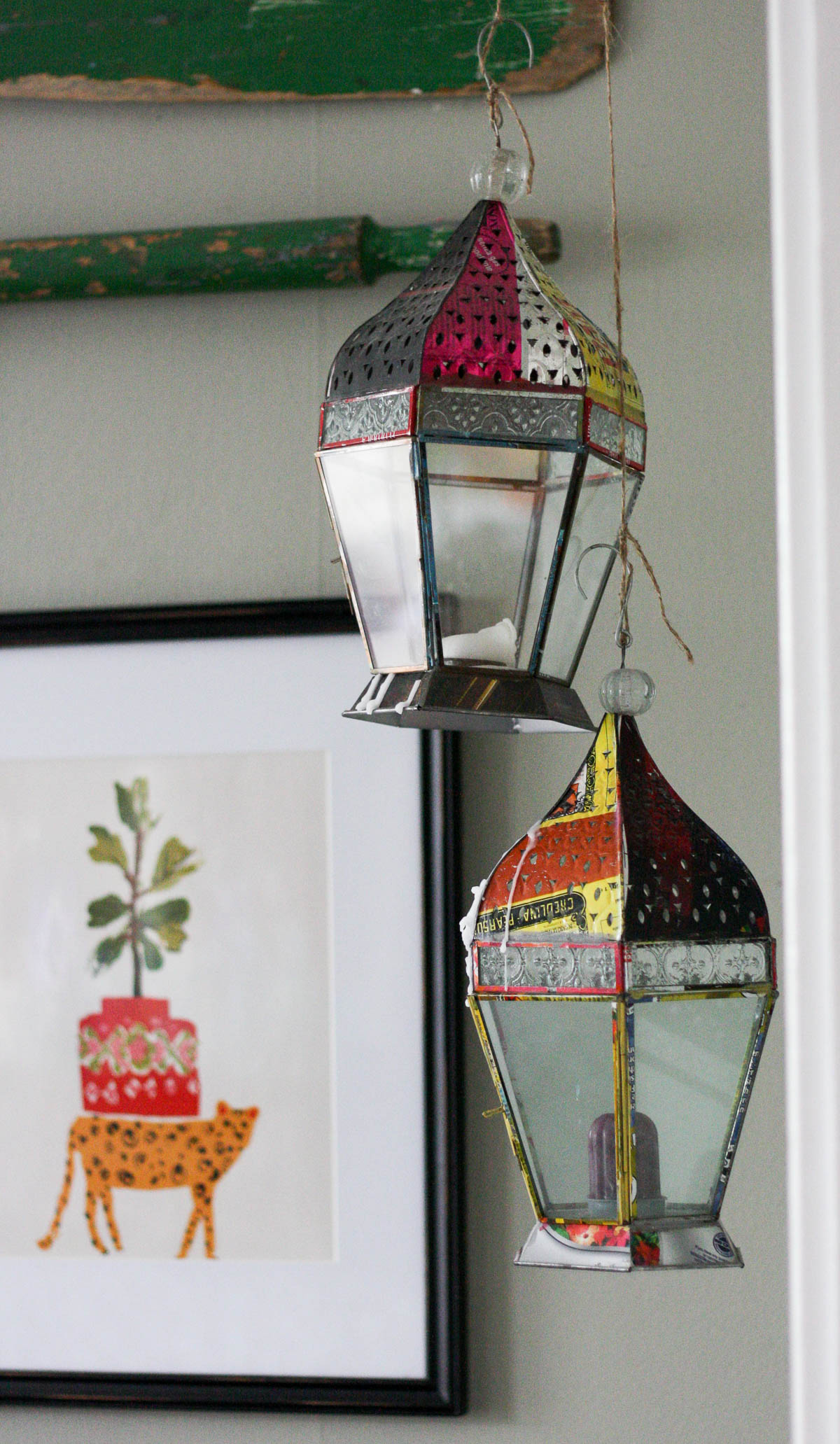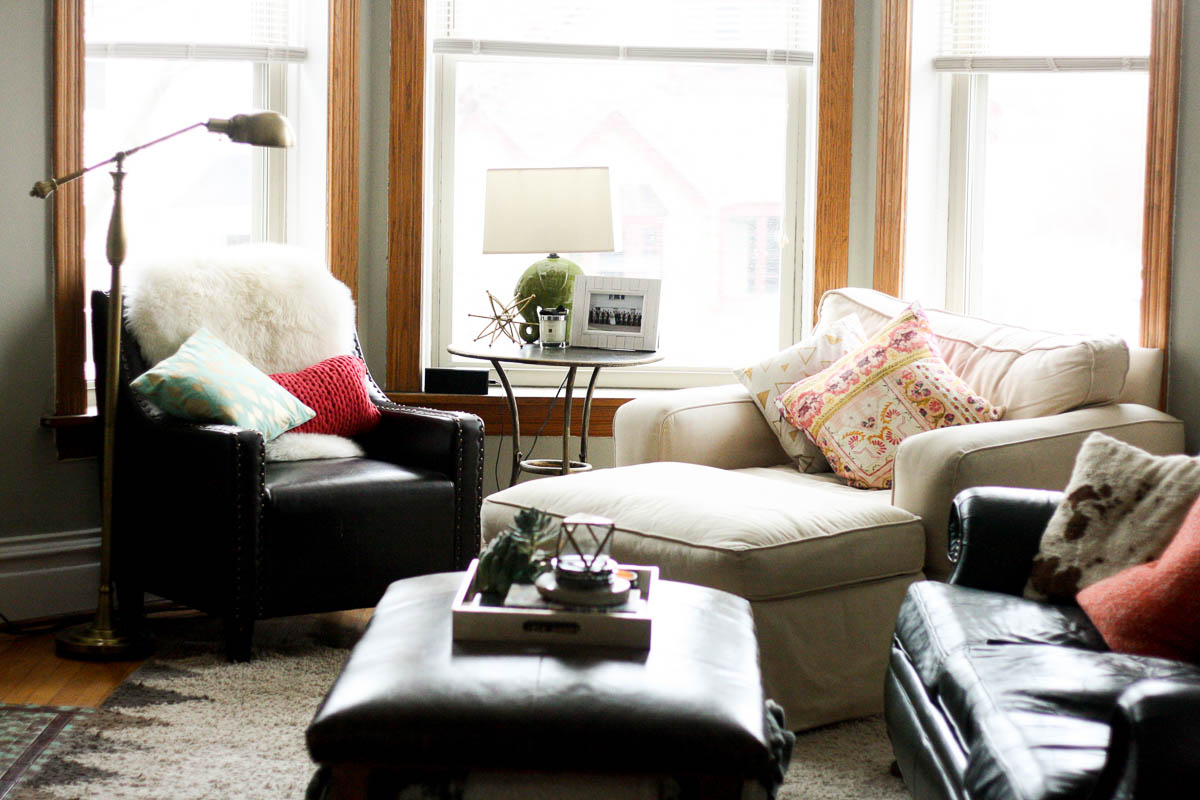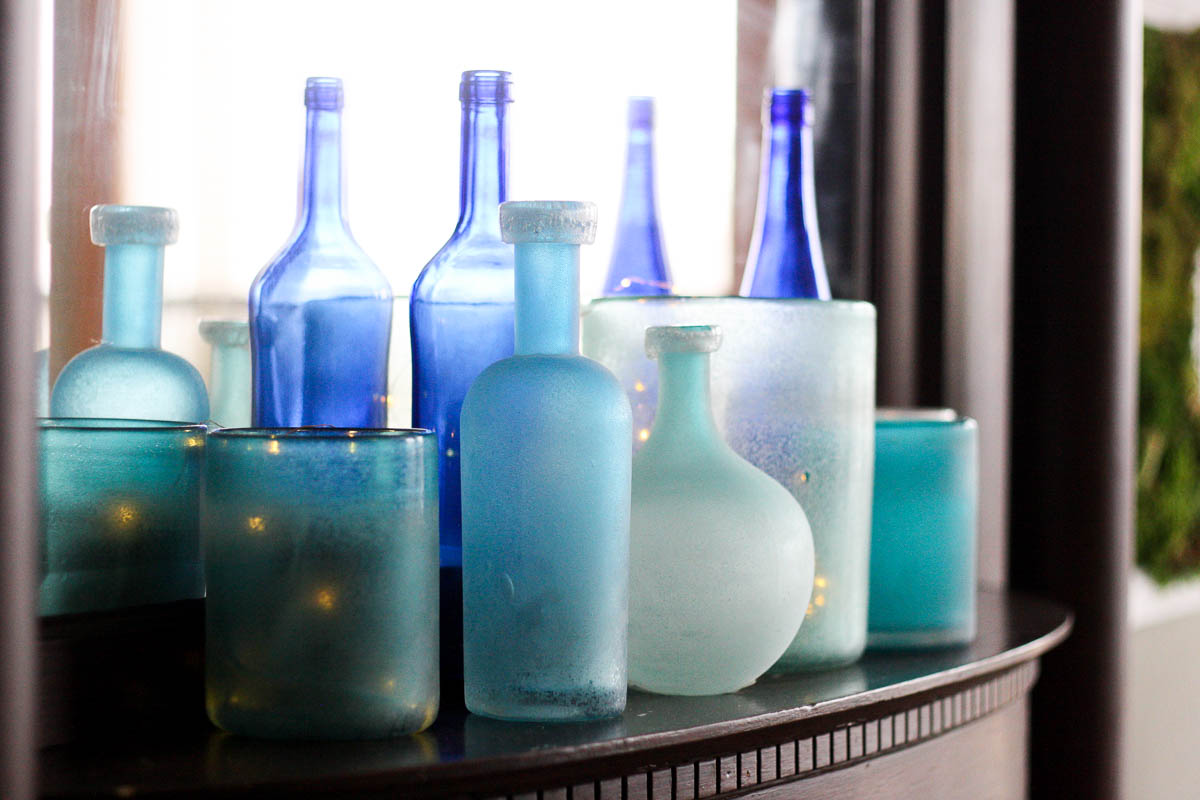 If you liked this post, check out 6 Tricks for Keeping Your Home Guest Ready & a peek into our Dining Room!