You know those outfits where you're stopped in your tracks with an audible gasp followed by a proclamation that you "Love that"? I had one of those recently, and it was after seeing Blake Lively sporting an aztec-patterned coat and boots. To my surprise, she wore this look while pregnant, which I adore because it's not a typical look you'd find a pregnant woman wearing since it's just a bit on the edgy side with her legs making a fabulous appearance. I was inspired.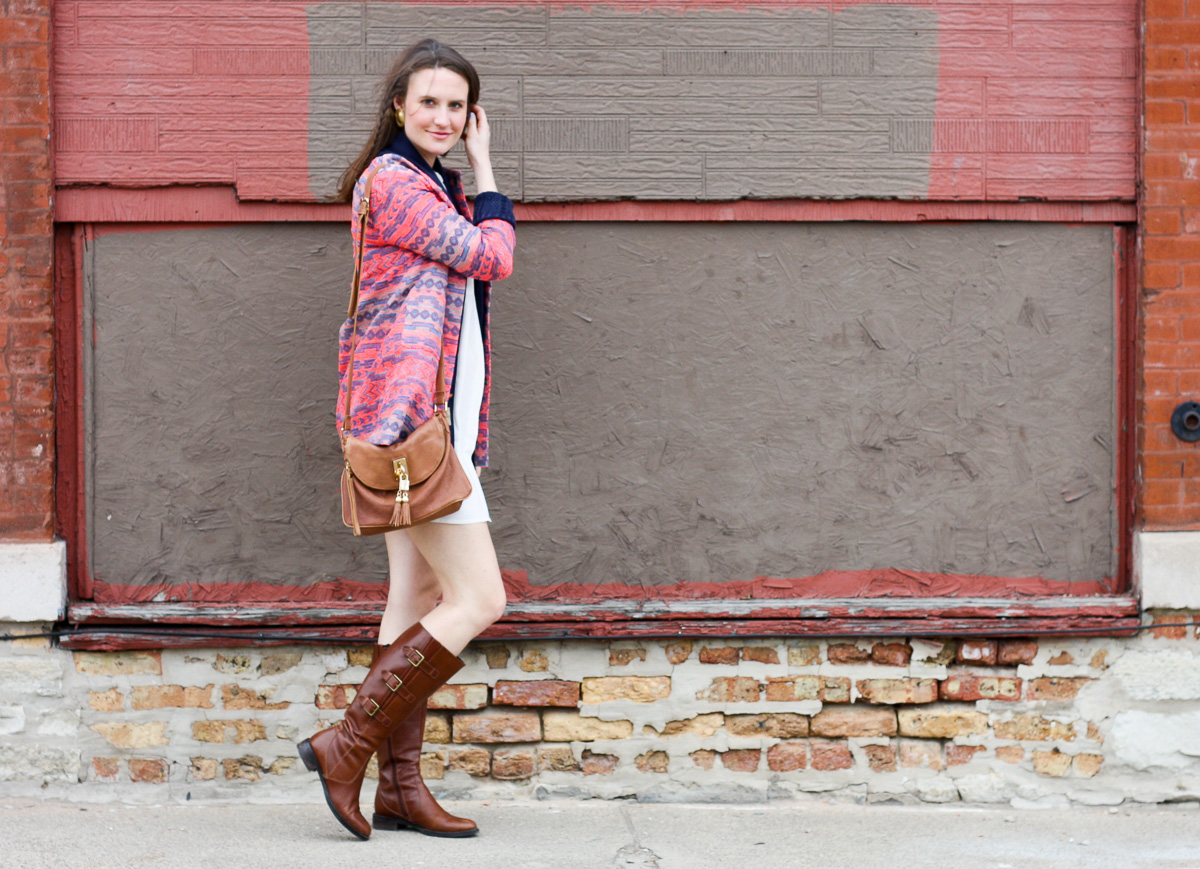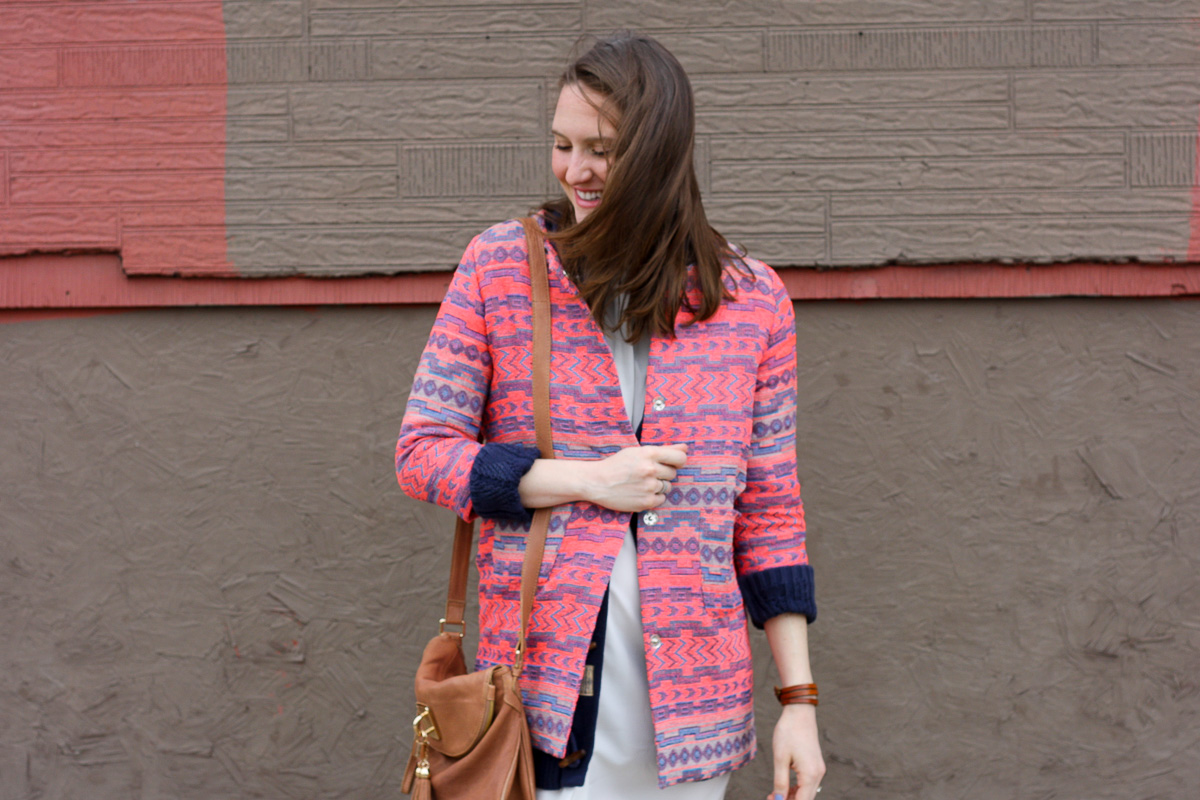 …But first, the jacket. Where to find such a catch? I came across Boohoo, which is where I found a bright and vibrant pink, blue and white option for spring. I paired it with a white blouse dress (which has proven to be a great pre-pregnancy buy that I can still wear) & brown leather boots. It proved to be just the right combo to channel Blake – I felt perfectly boho and stylish, even with my growing-by-the-day belly, which is truly the sign of a fabulous find.
Just for kicks, here's a pic of darling Blake, who inspired the outfit above. What celebrity's style are you crushing on lately?