T-Shirt: c'est la vie. Amazingly comfortable. Looks adorable styled simply with jeans, or dressed with with a skirt! | Jeans: Levi's 501 Skinny Jeans (Ah-hem…mom jeans FTW!) | Earrings: Little gold bees ("Bee" is Doug's nickname for me!) Similar here.
Happy Monday Tuesday, friends! Anyone else have a nice looong weekend? How is keeping up with our resolutions going? (Or lack thereof, if you're like me.) It's all going swimmingly over here – in line with my need to simplify, we did a whole lot of nothing. Literally. Nada. Unless you count making "pizza" with Plah-Doh, then in that case I was B-U-S-Y.
We got about a half a foot of snow here, so that made the lazy days indoors totally acceptable. That, and Josephine hasn't been feeling well (turns out she has a double ear infection, poor baby!), so clearing the calendar was necessary so that she could rest. We also cleared our living room, laid out a blanket and toys, and played for hours, only to be interrupted by hours of napping.
Lazy, restful, exactly what the doctor ordered. For all of us.
So, with all this in mind, today's post is short and sweet. I usually spend hours writing for posts, and have felt the need to always have something to say here in order to get a post up. But I'm realizing that sharing with you on here doesn't always need to be so…buttoned up. It can be about doing nothing in our apartment and everyday weekend wear, because that's life and I know you can all relate. C'est la vie, right?! I feel so…liberated. LIKE A NEW WOMAN!
PS – How is it that Josephine is still so smiley even though she's sick?! Girlfriend is goals.
Anyone else a t-shirt and jeans girl most of the time, especially on weekends? Details on my look are under the top photo, but just to circle back, this c'est la vie shirt is – in a word – perfect. It's chic, fun, and ideal for everyday wear or dressing up. Also wearing mom jeans because…whelp, I'm a mom and I LOVE THESE. Earrings are little bees, which were a gift for Christmas (Thanks, Jess!) Similar ones are here. (Side note: "Bee" is my nickname that Doug calls me!)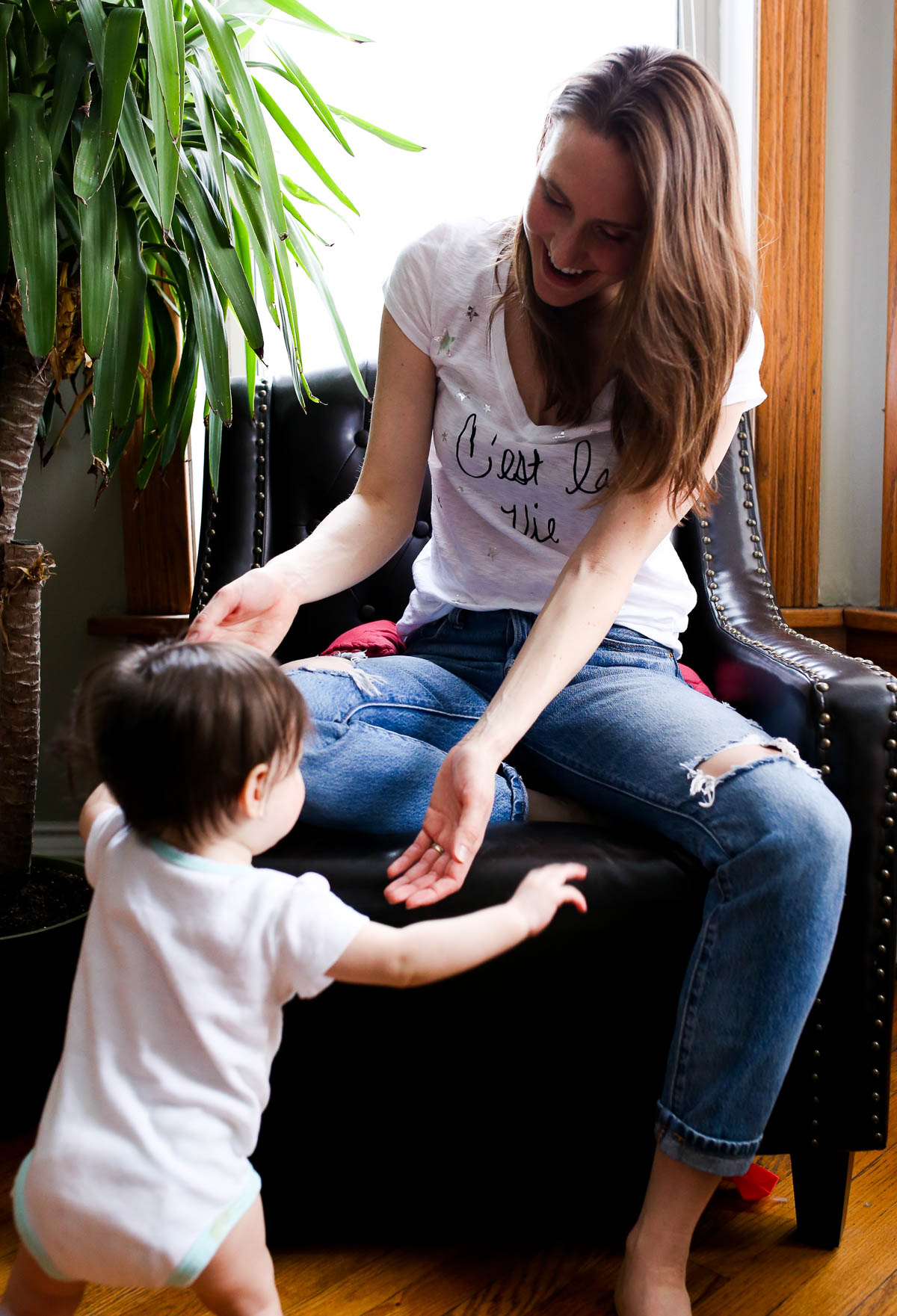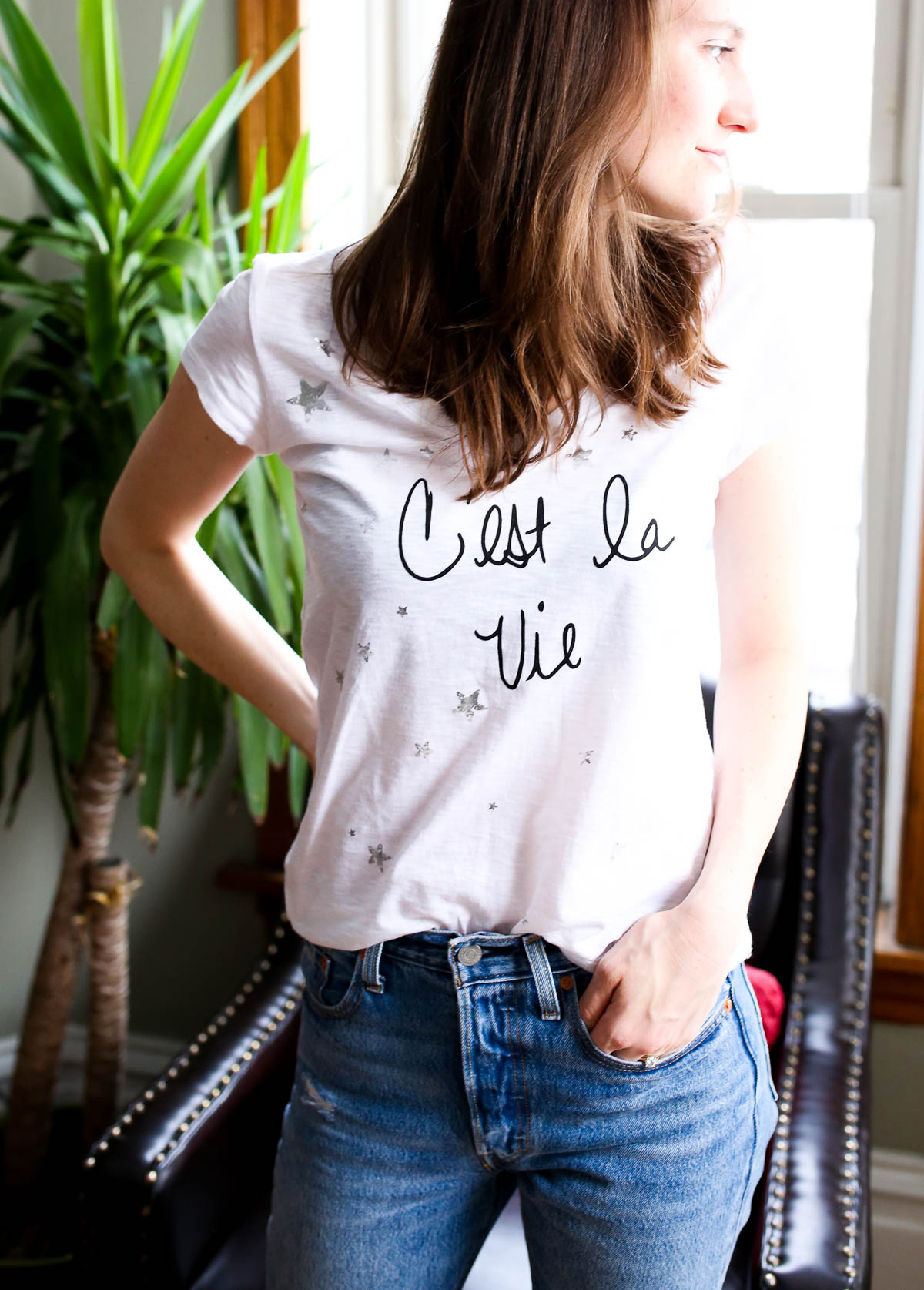 What did you do over the weekend? Would love to hear in the comments below!