Don't let the vast amount of white, snow-looking land fool you: It was hot out.
The Bonneville Salt Flats is miles upon miles of chunky, crystallized salt. Seriously, that's it. No trees, no bushes, no water beyond what was leftover from a passing rainstorm. Just mountains in the far distance, a trait of Utah I learned was common, and Morton's best ally.
"Otherworldly" is how I've heard it described, and it's obvious why. I've literally never seen anything else like it on earth.
While on our trip to Utah and staying in Salt Lake City, we decided to do a day trip to the flats, because despite there not being much to do in its surroundings, the land's uniqueness was absolutely something we wanted to see for ourselves. (Check out these cool photos taken in Zion National Park, if you're interested!)
The sun was at high-noon, and the heat was almost unbearable, so we grabbed some photos and jetted out of there. I didn't mind though, because the best way to describe the flats is with the word "barren". Besides the sounds of fellow tourists opening and closing car doors, there was only wind. We saw tornados forming along our drive, an odd sight because there was not a cloud in the sky. The mountains in the distance created optical illusions of closeness; as you walked toward them, they shifted to be further and further away.
Speed racing is apparently popular on the land, though I had a hard time imagining such a thing as we got our car stuck in the salt as soon as we tried to be adventurous and go off the road. (It should be noted that we were in a minivan, so take that for what it is.)
In these photos, I'm wearing a white maxi skirt and blouse. I love this combination for its simplicity and effortless elegance. White on white in the summer creates a beautiful brightness! The skirt is a must have – it's bohemian and airy, and has a crazy flattering silhouette as it sits on the smallest part of your waist. I also love the buttons that go up the middle.
The blouse is another great find – it's only $20 – and I love the ties on the shoulders. Another win for this one is that the fabric doesn't show your bra underneath, which though may seem like an odd note, it's a real struggle with white shirts!
I paired them with the most comfortable blue wedges and turquoise drop earrings – two accessories that can be paired with so many options!
:: Shop The Look ::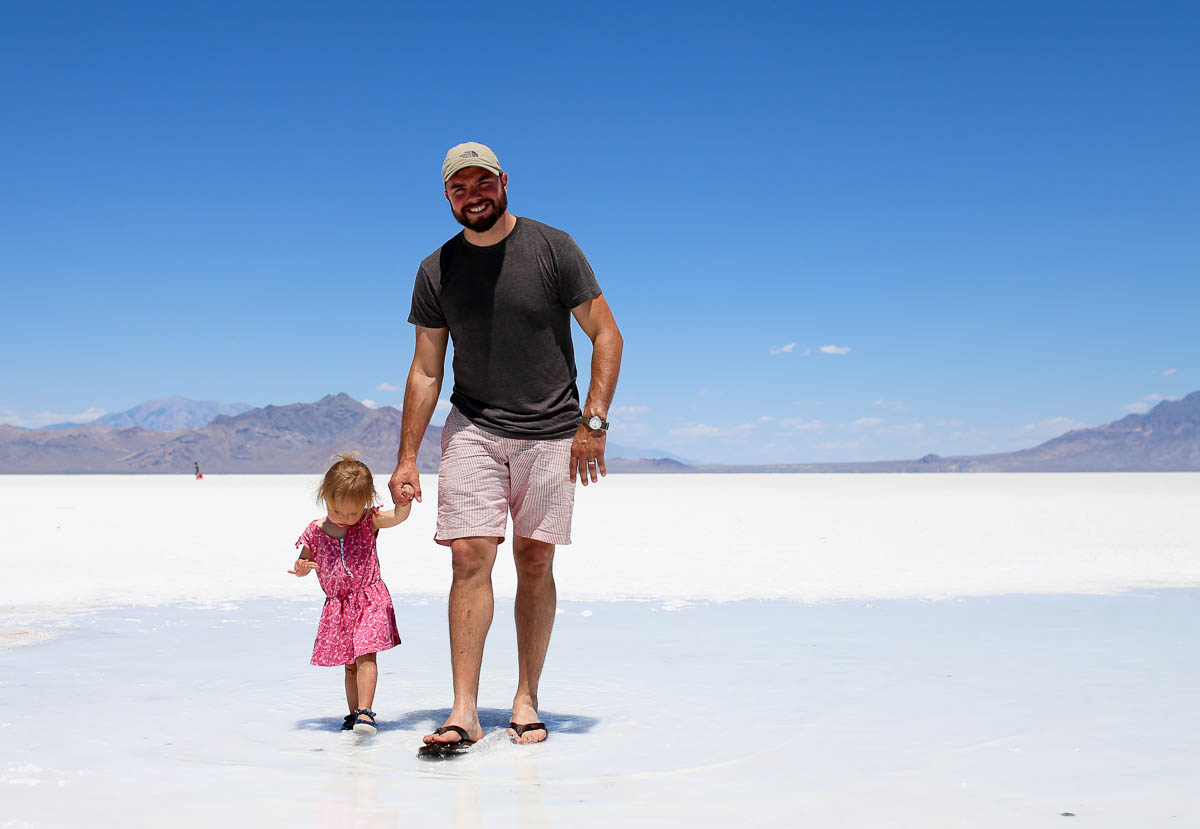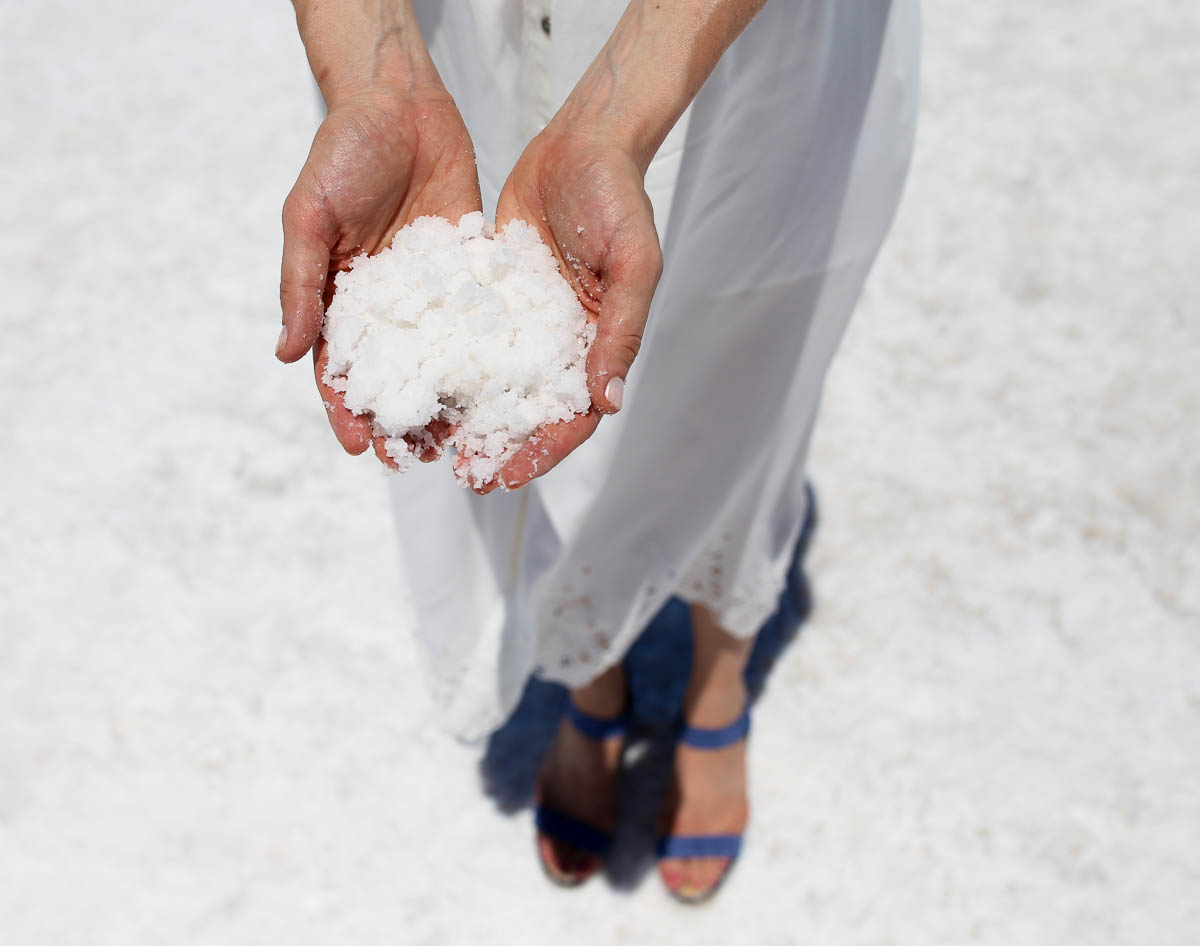 Despite it being barren, it was definitely a cool thing to see. Would I recommend it? Sure! Just be sure you're in the mood for a road trip, and don't plan on much action beyond an interesting sight to see. Ah, yes, and don't go off-roading in a van. Trust me on that one.