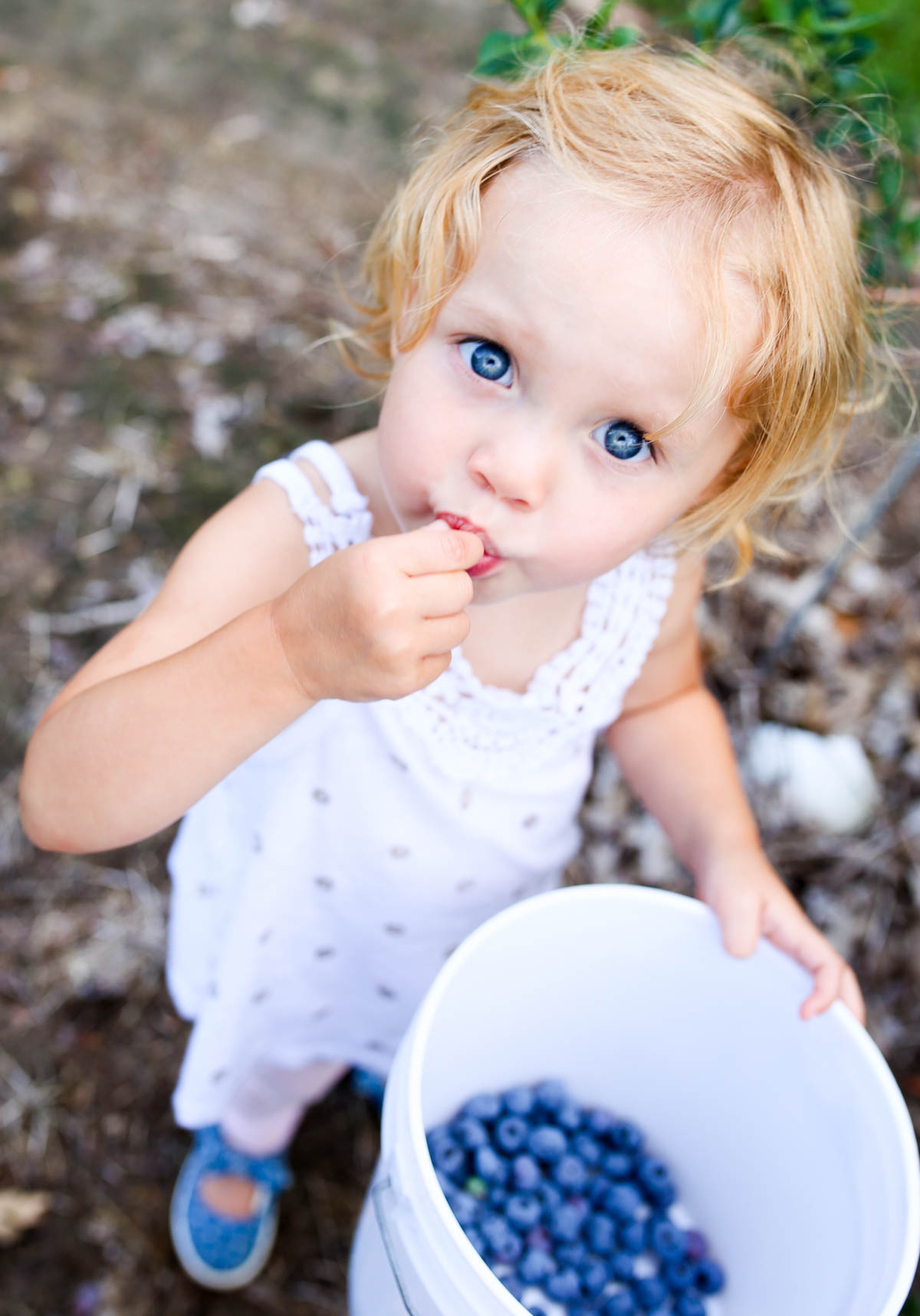 While we were in Grand Haven, Michigan a few weeks ago, we were lucky enough to spend some time at a friend's blueberry farm.
Fields and fields of the fruit were at our fingertips as we wandered through endless rows of blue. The timing was right: they were plump, ripe for the picking, and perfectly sweet.
Fruit picking takes me back to my childhood – when we'd visit farms and pick blueberries, strawberries in the summertime – so I was ecstatic to introduce our girls to it for the first time. I've said it before and I'm sure this won't be the last time, but there's just something about a Michigan summer on Lake Michigan that fills your heart to the brim.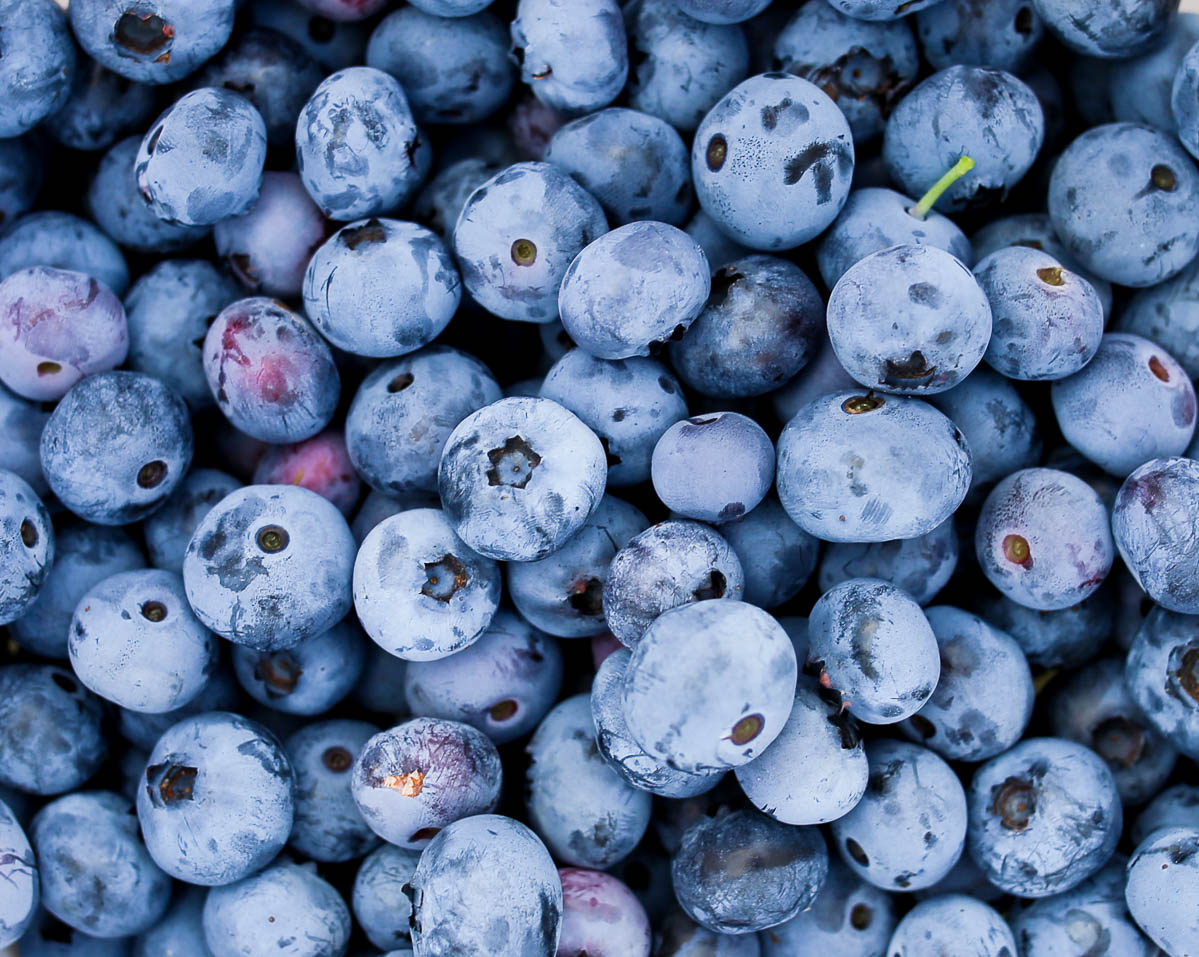 Grace was impressed that she could eat what she just picked, and applied the one-to-one rule immediately: One in the mouth, one in the bucket. I won't lie to you, I followed suit, too.
The farm had a horse and a pony, both of which were in their mid-thirties. What?! I didn't even know they could live that long! They were so sweet, too. Though we tried our best to get Grace to ride the pony, she wasn't having it, and instead learned how to pet them and kept saying, "Hi, horsie!"
Sadly I was too big to hop on. But trust me, I tried.

On the car ride back, Doug and I couldn't stop talking about how great it would be to own a farm one day.
We daydreamed about what we'd grow – blueberries, strawberries, apples, tomatoes, pumpkins, and fields of flowers – and what animals we'd raise. I want pigs, he wants horses.
It'd no doubt be filled with hard work, but the simplicity of farm life really appeals to us, which is surprising to think about because we both love the hustle and bustle of city life.
Maybe one day, when we're older and perhaps a bit wiser, we'll do it. 
Oh! I almost forgot to introduce those in the photos who you may not know.
My mom is the stunning lady in the white jeans, who people constantly mistake as my sister. (Internal thought: Please, please allow me to age with those genes!) My step-sister Meredith is in the black, and my cousin Katie is in the orange shirt. These women are some of the closest to me, and when I left our Michigan trip I kept thinking about how lucky I am to have them.
You of course know Doug, Grace and Jo, ya?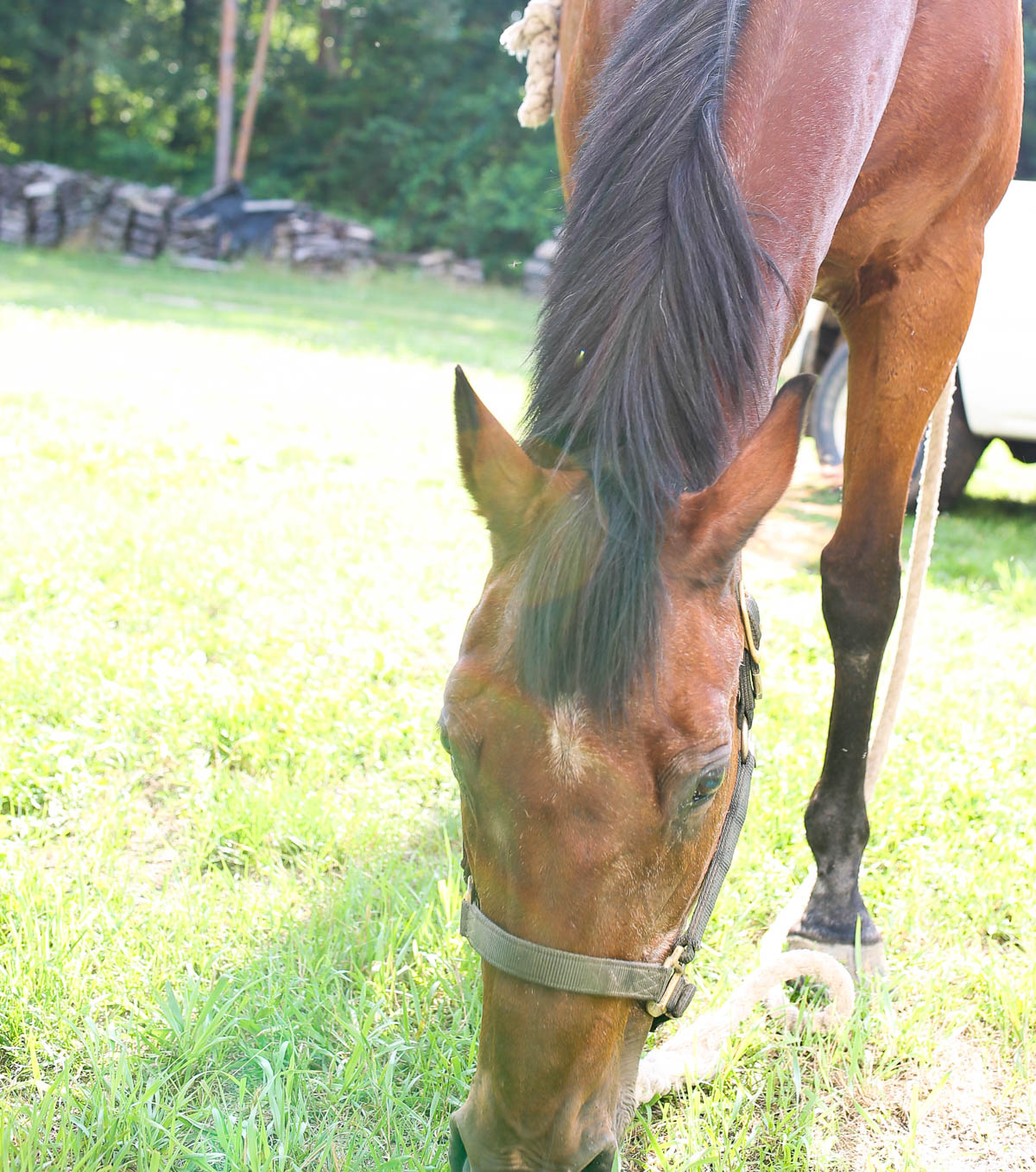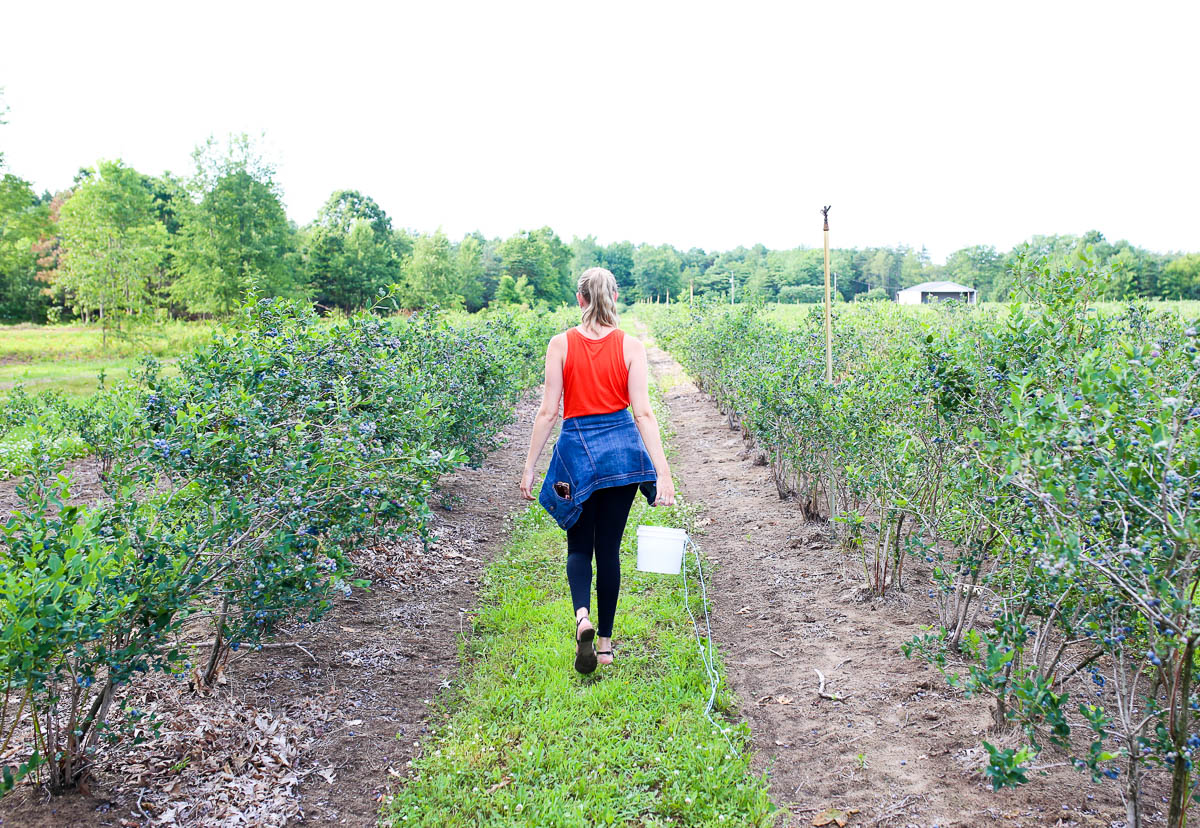 Quick pause to tell you about my outfit.
As one would anticipate with blueberry picking, I went for a really simple, functional look. A wide-brim hat, because although it was cloudy, you gotta protect from the sun. Turquoise ball drop earrings. Distressed jeans (I love my ones from Blank NYC!) and a black tank top. My Everlane bridge sandals. 
I'm just now realizing that the past few posts on this blog – from the Utah Bonneville Salt Flats, to hops fields, to city streets – feature some of these items in one form or another. I don't have to tell you that these staples have been on repeat lately! Hey, when it works, it works.
:: Shop The Look ::
Side note: Sans a few photos, I was excited to stay behind the camera this time and work on my photography. It's something that I have a passion for and have been trying to really practice on more lately.
I'd love to hear – do you like these more lifestyle-centric, travel highlight posts?
On the fruit front: What are some activities in the summer that you go back to time and time again? Have you tried fruit picking?