If there's a print that deserves a little love for being equal parts versatile, timeless and stylish, stripes have my vote. As a basic they just work – dressed up, dressed down, on their own or paired with other prints or colors.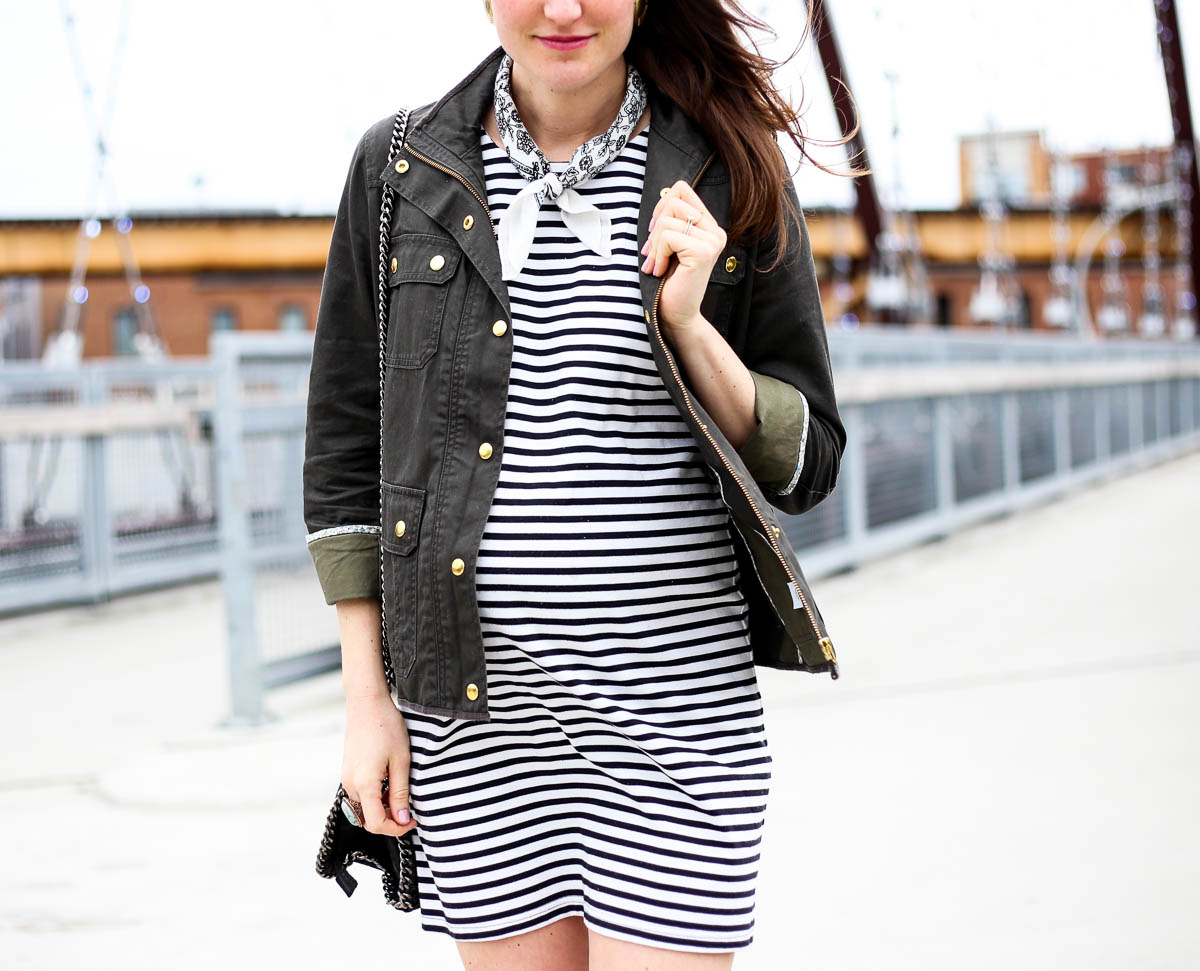 This striped dress is one that I bought while pregnant with Gracie, and it's quickly entering into rotation again as I near the end of my pregnancy. One way that I've been wearing this, and really all other striped looks, recently is with printed bandanas. They're a really easy way to add a new element to the look and I love how the mixing of patterns brings a new level of style to an outfit. (You can see another example of the look here!) The one I'm wearing here is sold out, but you can shop a similar find here.
I surprisingly don't have a non-maternity black and white striped dress option, and I've been wearing (and loving!) it so much recently that I'm thinking that's gotta change soon. This dress is an amazing option for a dressy occasion, this one is cute for everyday wear, and I seriously can't get over how much I love this one!
My booties are boutique finds, but you can shop similar ones here & here. I love the western style and that the heel height isn't too tall. My jacket is an ever-popular utility jacket that is a total closet staple as well – every girl needs an olive-toned spring jacket in their wardrobe! (Loving this & this option.)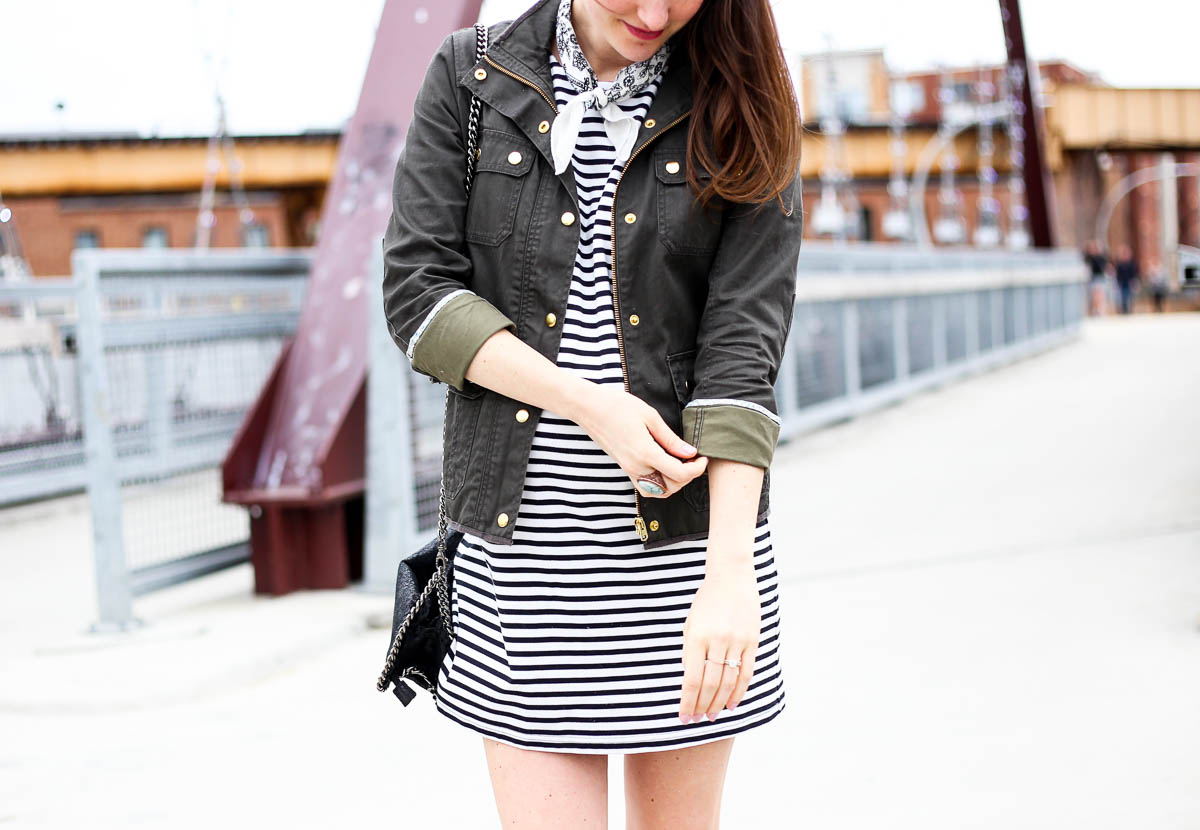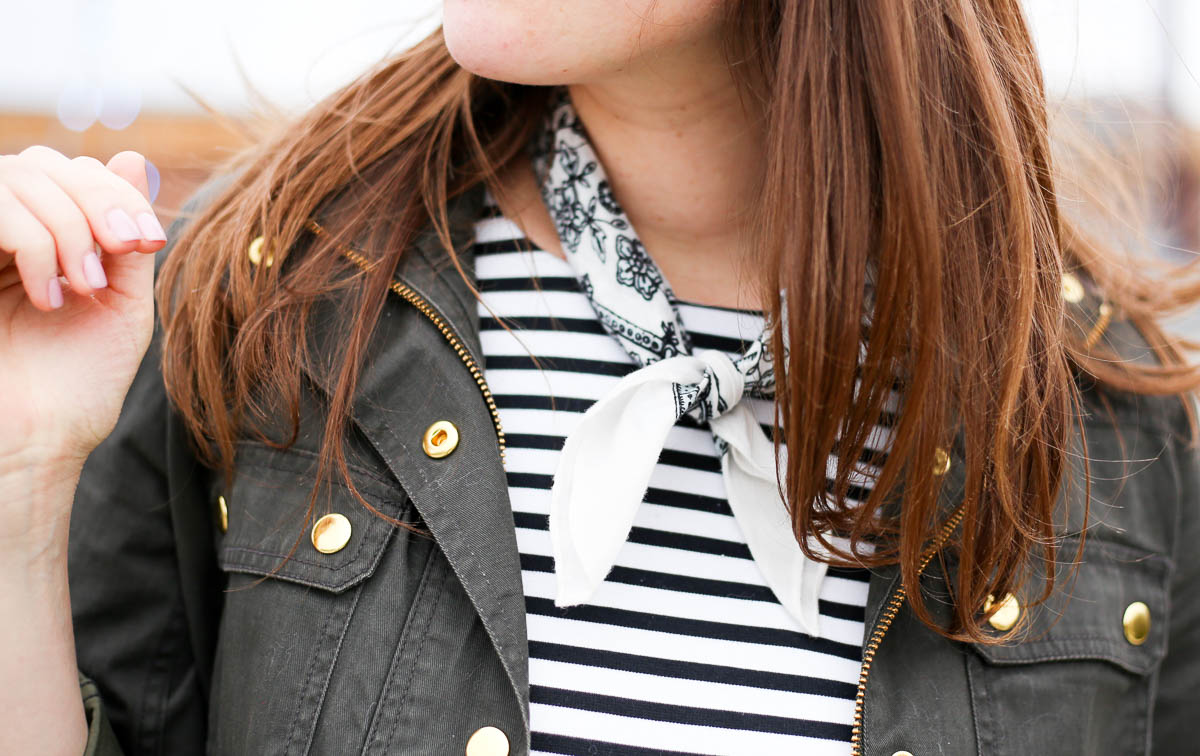 Outfit talk aside, how was your weekend?! Doug was in Colorado for a bachelor party, and my parents came to town to help watch Gracie. We did a lot of lounging, but were also very productive and got a lot of items checked off the to-do list for the new baby. Always a great feeling when you're almost 35 weeks along! I also saw my buddies on Saturday while we cruised the Chicago river – which was dyed green for St. Patty's day – in our friend Kristen's fiance's yacht. (Yeah, you read that right. They totally spoiled us!) It was so cold but so much fun!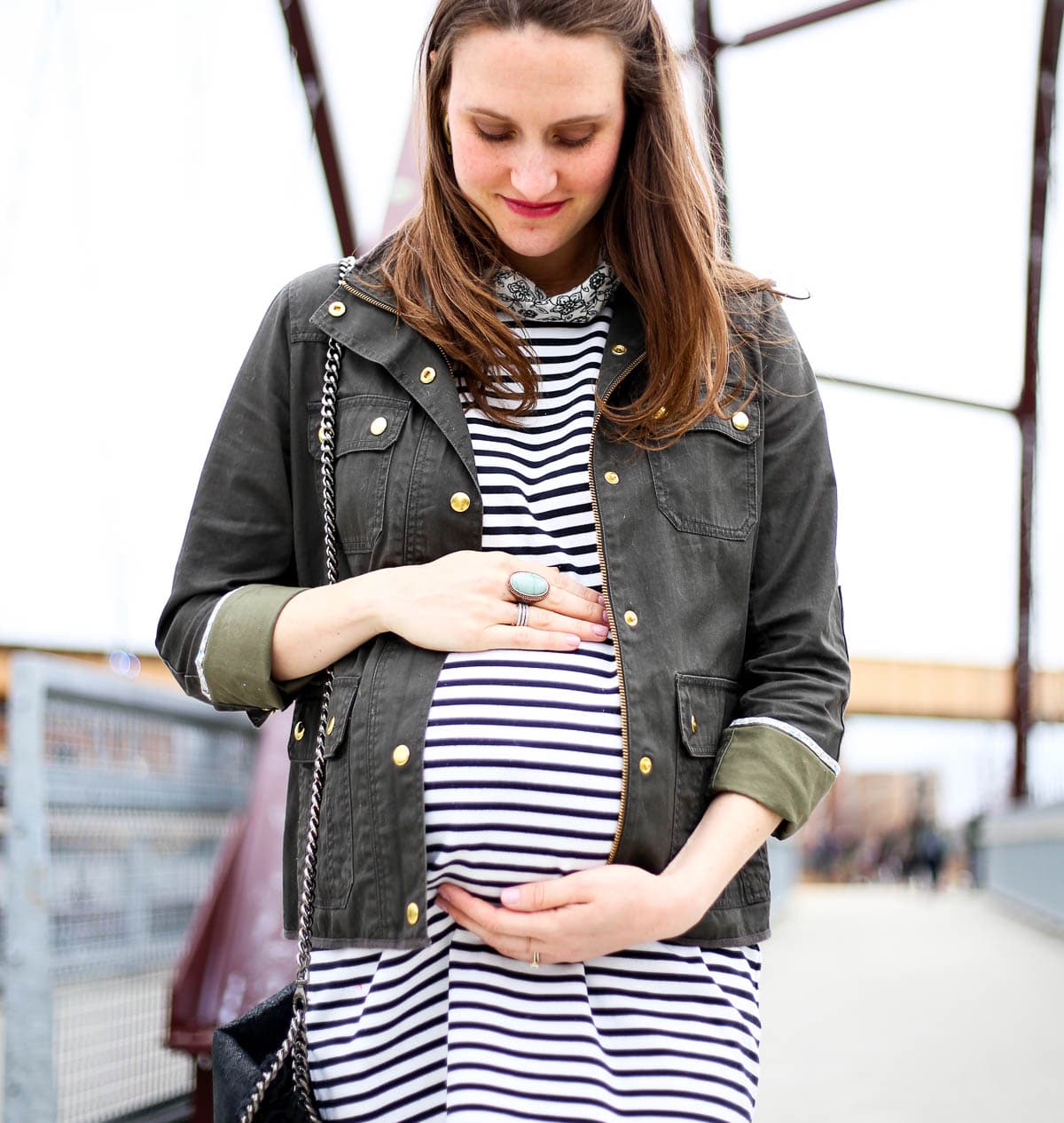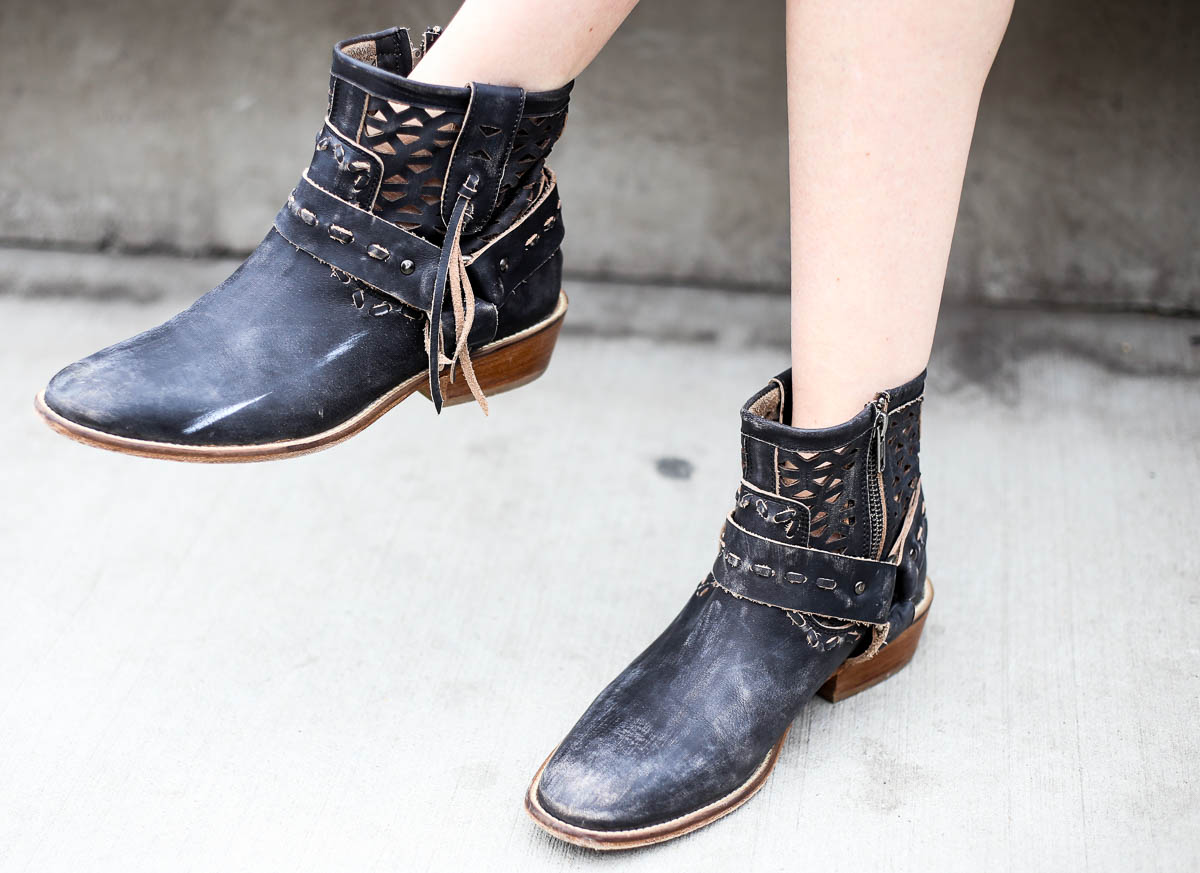 I've got a little bonus for you today, too! Follow the steps below for your chance to win an amazing package filled with so many goodies, including a Canon Rebel camera and new phone!
a Rafflecopter giveaway