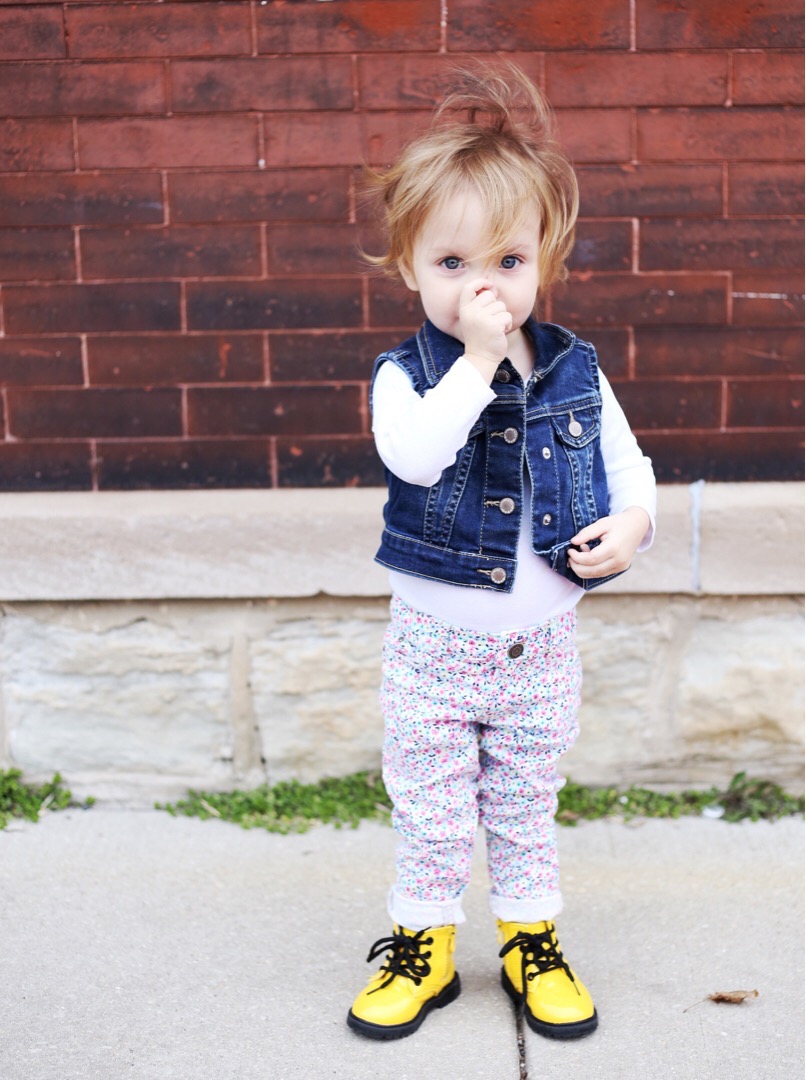 Kids. Your entire life changes. They're hard work. The kind where, until you have them, you don't quite understand just how deep you're in. Rolling in the deep, Adele style.
So, how do you how when you're ready? I'm excited to be answering this question today as a part of the motherhood series that Kelly and I are doing. Be sure to swing by her post for her answer, too! Side note: thank you for all the amazing responses to last week's post asking how many kids we hope to have. It was really fun to read all of the different answers and perspectives on this question. As for my answer…I certainly surprised some of you, huh? 😉
Okay, back to this week's topic. I'm afraid my answer may not be as clear cut as, "This was the moment we knew."
I've always really loved kids and have found them fun to be around. A few little-known facts: There was a long time when I wanted to be a teacher while growing up, and one of my side jobs in college was at a day care. (The kids called me "Miss Emmy" – how sweet is that?!) With a love for little ones, and having grown up in a big family, I always knew I wanted to be a mother, despite not exactly knowing when.
When Doug and I got married, we had been dating for 8 years. We were in our late twenties, excited about our new life phase, and basically took the stance of not necessarily trying, but not not trying, ya know? We pulled the goalie. (I'm cringing while typing. How many awkward ways can I say this? Ha!)
Were we ready? Honestly, I don't think so. I'm not sure that we would have ever felt a big sense of "readiness", because in hindsight, we had no idea what we were actually signing up for. Did we want a family? Yes. Did we feel like we had the ideal financial, housing, or logistical situation to start one? No. But, would we ever? That was the million dollar question. We had no clue.
We just knew that every time we thought about waiting, the question that kept popping into our minds was, "For what?!"
To us, jobs, money, housing — logistics — were all adjustable. They're variables throughout life that can change. What wasn't, was the family we hoped for. Time. Energy. "Let's do this", we thought, despite not necessarily being "ready".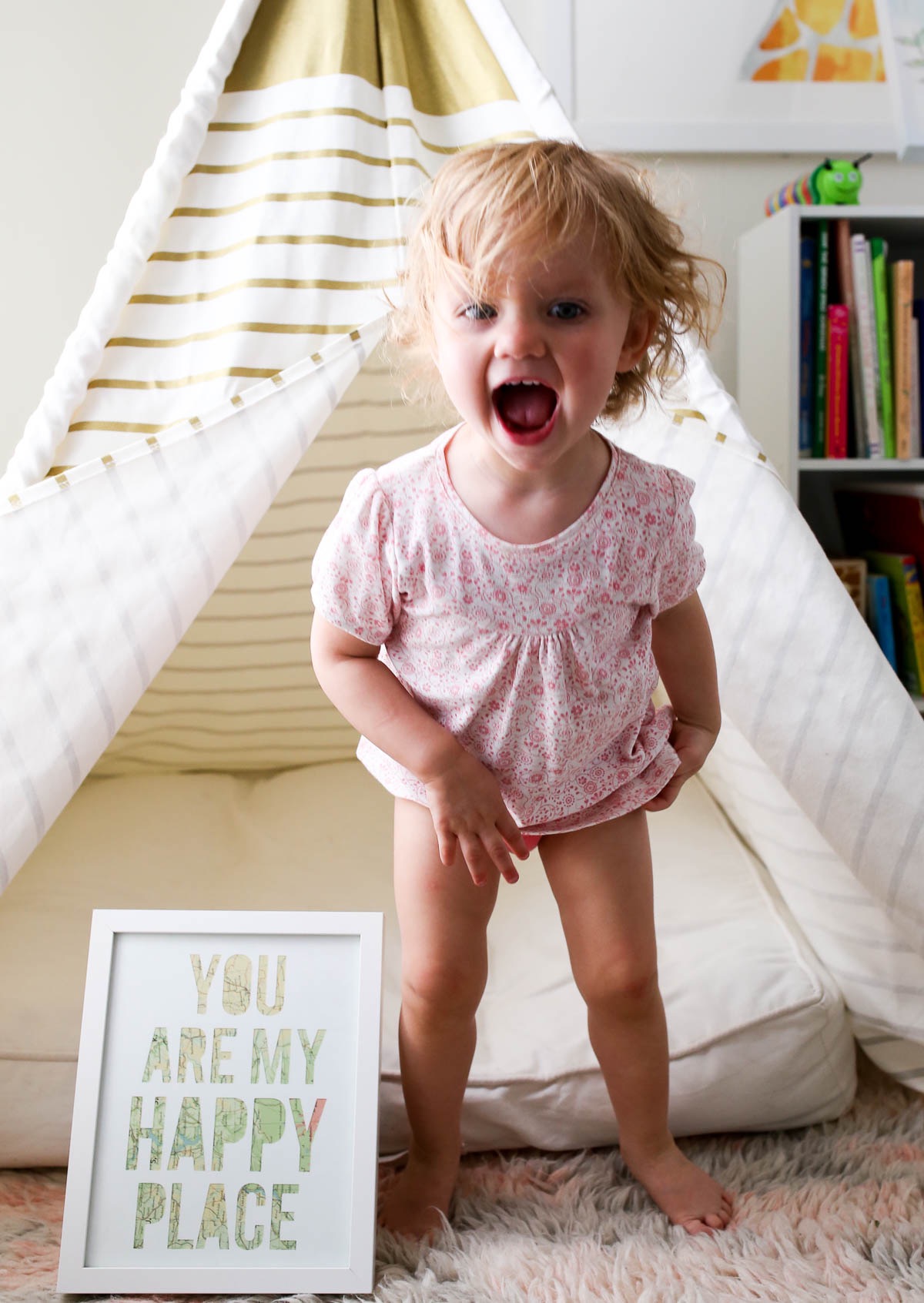 Here's a big dose of truth: When I first found out I was pregnant, I cried. What came over me was a complete mixture of happiness, nerves, and feeling like it was all too soon. Was this what we wanted?! We were still so young. So many places on our travel bucket list had been left unchecked. We were used to going out and living the city life with our friends on the weekends; would our social life be over?! How would we make this work?! I wasn't where I wanted to be in my career. Doug was just starting his business. Financially, we had pennies and were knee-deep in student loan debt. We lived in a one bedroom apartment. Our families lived in a different state. How do I care for a baby?! I literally had no idea.
All these fears and worries about preparedness rushed to my mind, and I was scared. It's funny, because I had similar worries and fears with Josephine, even. It just goes to show that with any big life change, you're may need to give yourself a moment to process everything. Mentally adjusting to having one, two, and I can imagine any child thereafter, is a real thing. 
But, you know what? Being thrown into the deep end was exactly what we needed to learn how to swim. (I couldn't think of another analogy right there, so bear with me. Ha!) When Gracie and Josephine came, we were ecstatic. Ready.
We read books, got the baby essentials, and enjoyed pregnancy. We moved to a bigger apartment, in a more family friendly neighborhood. We re-budgeted and started to save more. We figured out how we could raise our family while still being able to see our friends regularly. (Yes, we have to say "No" more than we would have prior, but we're surprisingly still able to say "Yes" to a lot!) We see our families all the time, and when we can't, Facetime has become our best friend. We take the girls everywhere – including trips.
We still have a lot to figure out, but we're okay with that.  The logistics are still variables that we can adapt to and manage. But our little family is what makes our hearts beat – it's what's most important – and in our eyes it was the "non-negotiable" in the equation. Ready or not.
…I feel like I just inserted a million phrases of business jargon in there. Snap outta your day job, Em! 
So, there you have it. We weren't really ready, but we became ready.
Tell me, how did you know? Or, if you don't have kids, do you know when you want them? I'd love to hear your thoughts in the comments below!
But, before you comment, be sure to swing by Kelly's post to read her answer, too! Mid-day edit: I just read Kelly's post and started tearing up from Mitch's answer. So sweet!