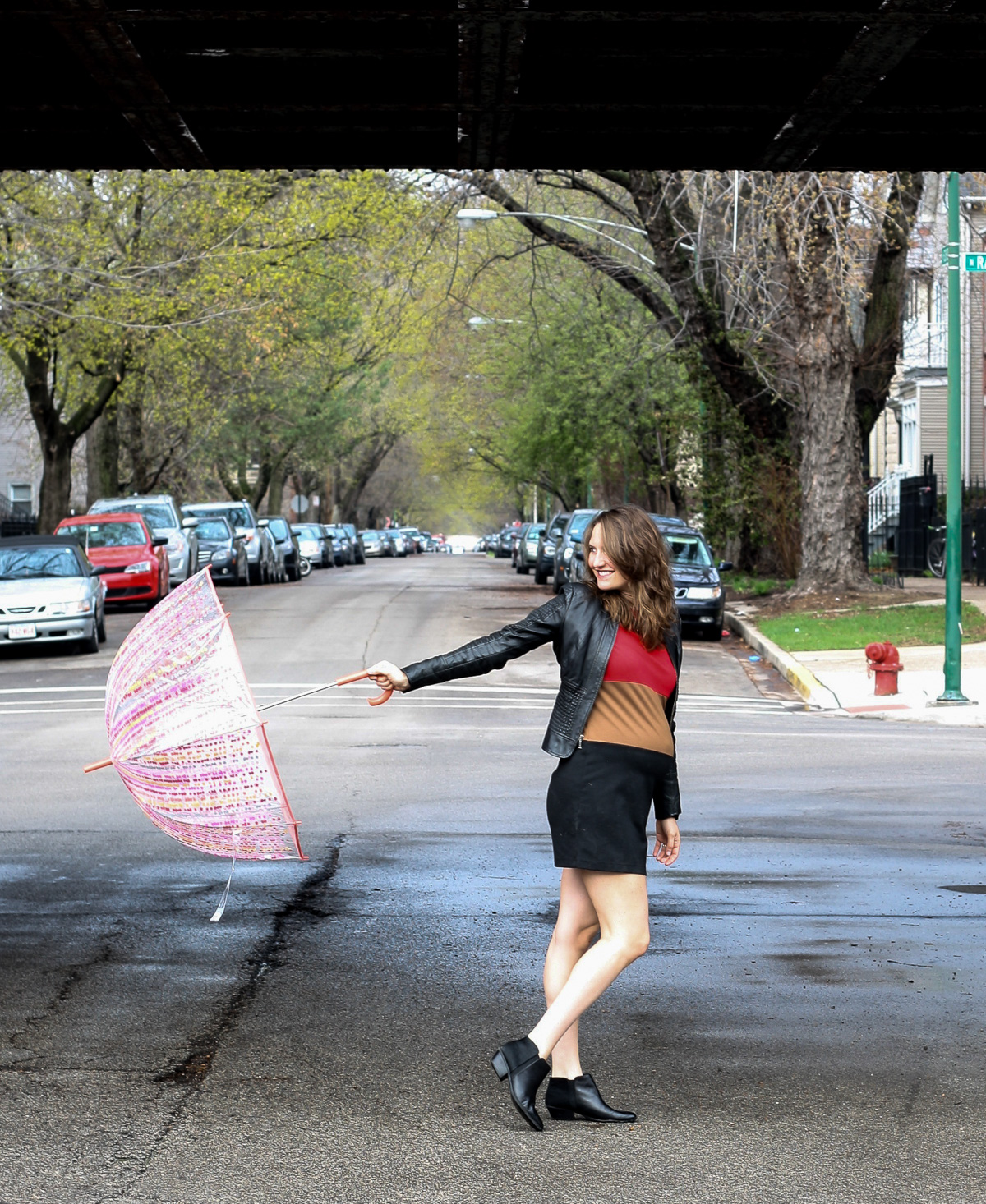 Today marks the last day of April showers, and with above-average temperatures forecasted, it's looking like May will be filled with sunny days. (Psst – that's not to say that you shouldn't grab a darling umbrella like the one pictured from Vera Bradley. Rain happens all season long, despite warmer temps!)
It's the perfect time to stock up on bright, springy options if you haven't already. I love all the below picks because they're perfect for layering now and also work well on their own in the summertime. In true city girl budget style, they're all under $100!
A few favorites that I highly recommend? We all know I'm a fan of shirt dresses, and this one would look awesome with a colorful clutch and heels. It'd also look cute paired with an oversized blazer. If I wasn't pregnant, this Caribbean blue gingham blouse would be a hot item for me. Particularly paired with a mini skirt and tennis shoes, it'd look trendy and relaxed. This cropped silk popover may just be purchased regardless of my belly, so that I can wear it at the end of summer. Also, a pineapple scarf?! Yup. (Here's a fun idea on how to style it!)
Happy shopping!