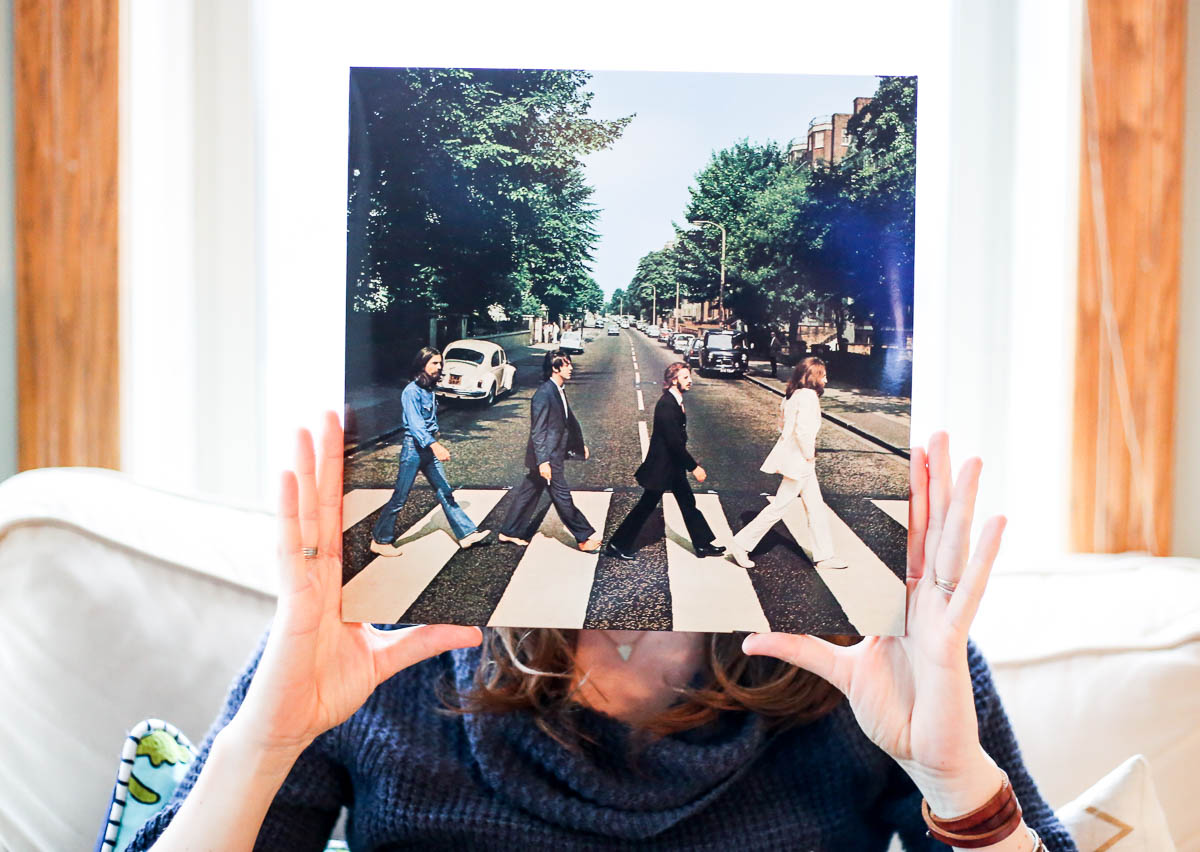 I did it. I digressed in technology and officially am now the owner of a record player.
Yes, I recognize that my recent addition files me under the "Stereotypical millennial" bucket, but I must say, I have no regrets. Far from it. Here's why.
First, let me take you back to my decision to go down this path. I never considered owning a record player prior to about a year ago, when I was at my step brother Jon's house and he kept playing record after record of classics. I was surprised by how clear and crisp the sound was; it was almost like it was a more live listening experience.
The voices of The Beatles filled the air, followed by forgotten country classics like Willie Nelson, and all of a sudden I found myself transported to the 70s, wishing I played guitar. (Really gotta get on that bucket list item, eh?)
After that night, my interest was peaked. Throughout the year, I'd heard records on a turntable a few more times, and finally decided it was something I'd like to own. I'm one of those people who have music constantly crooning in the background while I'm at home or at work, so it felt like a worthwhile item to own, simply to have the option.
Insert: present day. I'm now the owner of a record player and am obsessed. Here's mine – which is a great beginner's option because it's affordable while still offering decent sound. We listen to it as-is and it's plenty loud, but if you wanted it to be louder, you can always hook up your home speakers to it. This one is so cute, too – I love the color!
Our current record collection is small, but we're growing it! It's interesting to see what music we gravitate toward for buying records in full. I've noticed it tends to be artists who we listen to time and time again – artists like Fleetwood Mac or Coldplay – not the latest singles or artists that are on the charts today.
Music choices aside, I can't really put my finger on the feeling. There's just something about listening to an album from start to finish, taking in songs in the order in which the artist intended their work to be heard. Particularly with albums created in the days where record players were the only option for listening at home, I've noticed many albums tell a story; there's a certain progression to their tracks, an intent to what you're hearing, that's really impressive.
We've found ourselves turning on the turntable as a preferred option before connecting our phones to a Bluetooth speaker almost every time. In a world of constant connection and social media, it simplifies things in a way that playlists or streamed radio can't seem to hit on.
And that, my friends, is why I love my record player! Do you have one? If not, is one in your future? Do tell!