Confession: These photos have been sitting in the arsenal for a few weeks. Since then, more leaves have fallen, as has snow, and – hey yo! – I got my first hair cut in 8 months. (Just a light trim! Truth be told, I'm a "twice a year" hair cut person – judge if you must!) I had actually forgotten about these snaps in the madness that is the holiday season, but when I saw that Boden is having 40% off their entire site right now, I drummed them up and decided to post.  (Nope, this isn't sponsored. Merely driven by excitement.)
I love Boden for their selection of classy, elegant dresses. I always find options on their site that are a flattering shape, and I find many of them to be looks that are easily styled in multiple ways and seasons. This one in particular is a lovely option — it's made of a light weight fabric, and the pop of gold is an eye-catching addition. (Also comes in forest green and red!) Breezy + sophisticated. Others that I love on their site right now are the Erica sheer black polka dot dress, Red Pop Holly Textured Dress, and Velvet Martha Dress. All of them would make perfect looks for the height of this holiday season, and into the new year.
I paired the dress with these sleek booties, which are equal parts understated and a fabulous statement. To give the dress added shape, I added a jeweled belt – similar here and here – and warmed up my look with a nude wool trench.
:: Shop The Look ::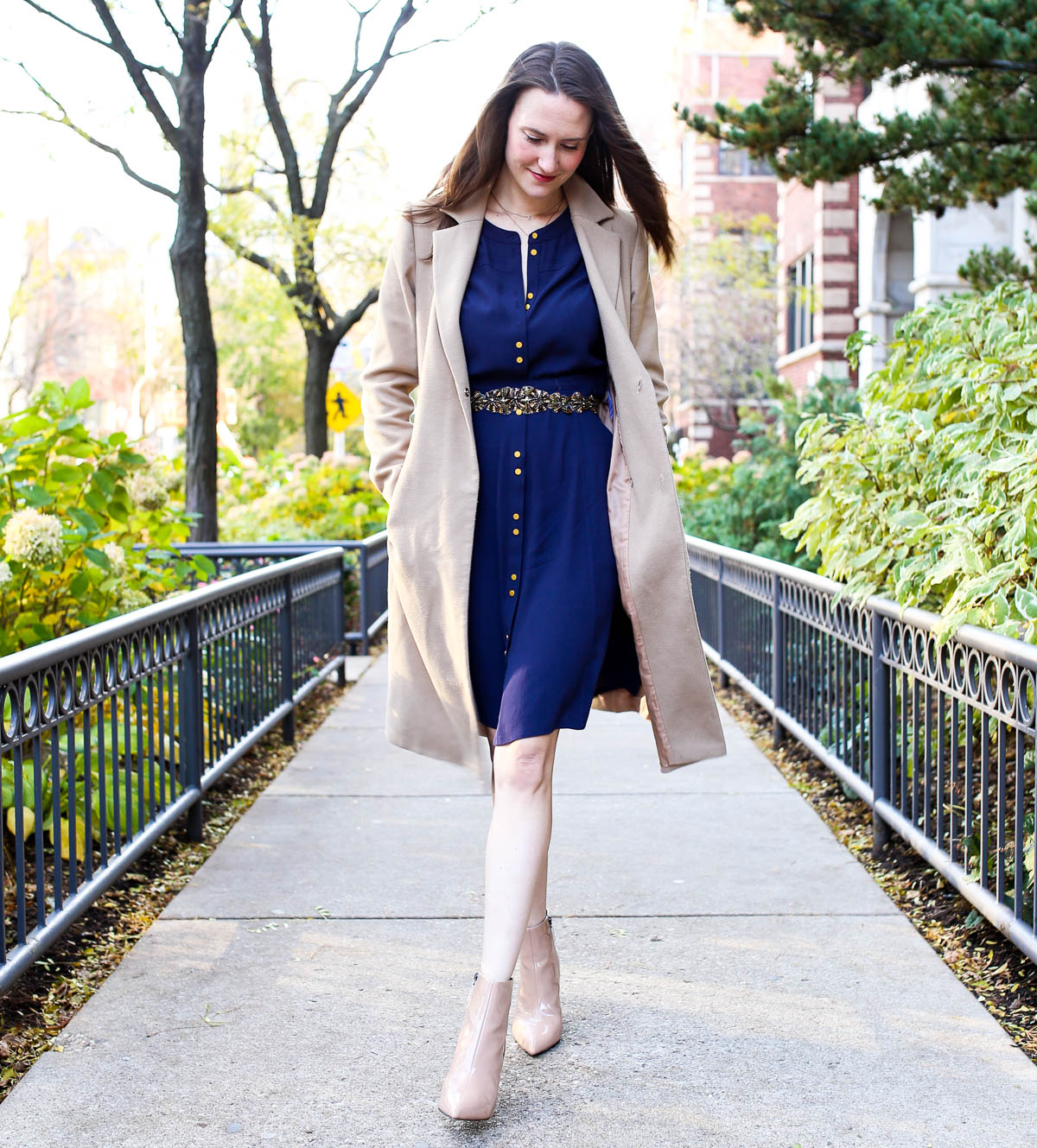 Hope your week is off to a wonderful start! xx