The art of handwritten letters just got fashionable, and I'm beyond excited to share some big industry news with you. Designer Lela Rose partnered with Papyrus for the ultimate snail mail – cards with a fashionable twist. 
They say it's the little moments in life that count most, and receiving a personalized card or letter is a moment that makes me smile every time.
You know what I'm referring to, don't you? It's that "Someone sent me maaaail!" feeling when you open your mailbox and find a card addressed with your name on it. The writing may or may not be familiar — either way, excitement takes over. You run up the stairs, leave your shoes at the door, get into a comfy position, and prime yourself for opening. You read every handwritten letter diligently, and smile contently when it's all over.
The thought is what matters most, but when the card itself is beyond adorable, it's the icing on the cake. Fridge-worthy, in fact. For months.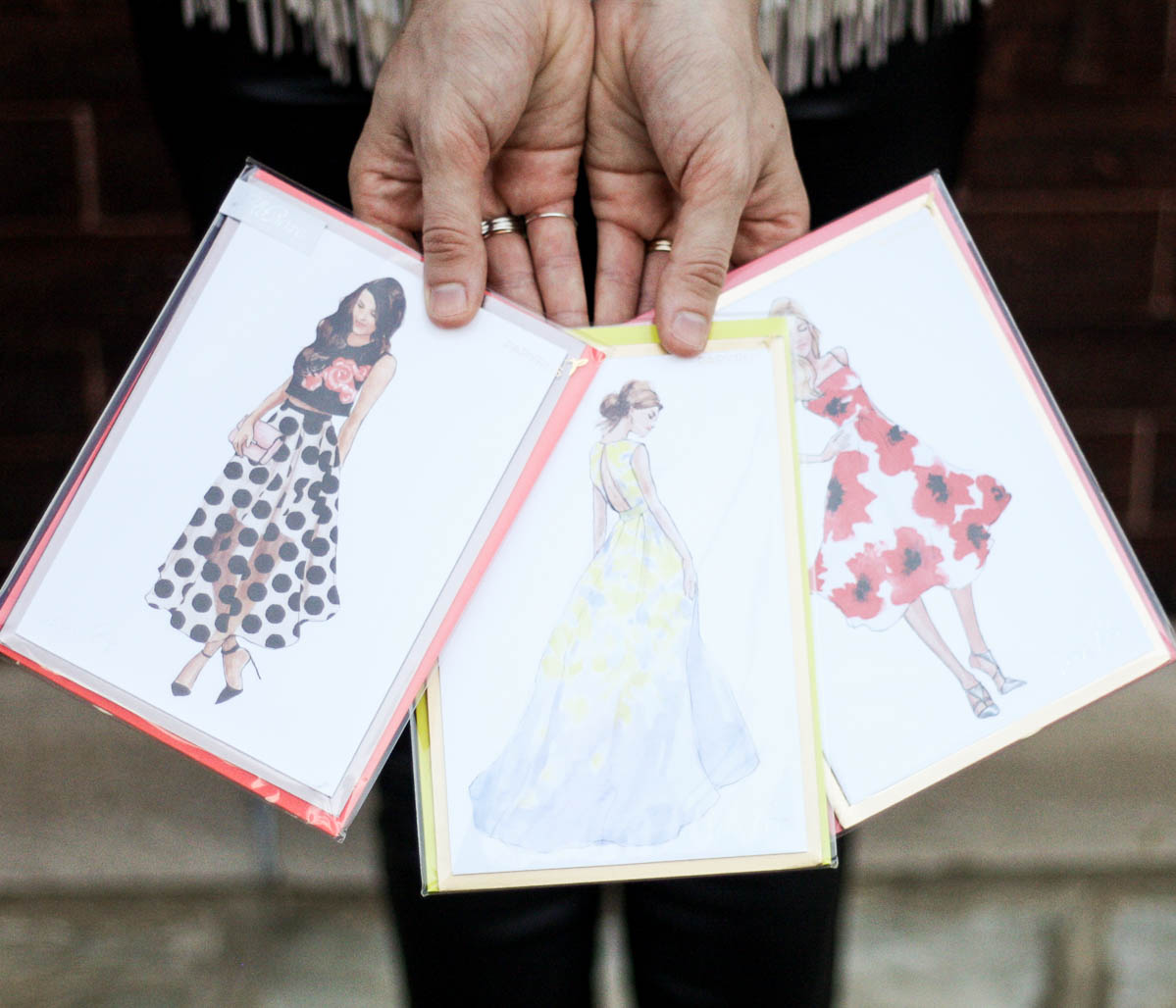 All this is why, when I saw that Lela Rose partnered with Papyrus to celebrate fashionistas everywhere, my inner card nerd geeked out to the extreme. As one of the first collaborations of its nature in the greeting card industry, I'd never seen designs like this gone mainstream before. Between feathered dresses sashaying in the wind, playful floral patterns, and bold colors dancing across the envelopes and cards, I was hooked.

See? The freshest point of view for you to make someone's day, stat. You can shop the collection online here; get ready to spoil every person on your birthday, thank you, or "Just because" roster!
This post was sponsored by Papyrus, however all opinions are my own. Thank you for supporting the brands that make Isn't That Charming possible!