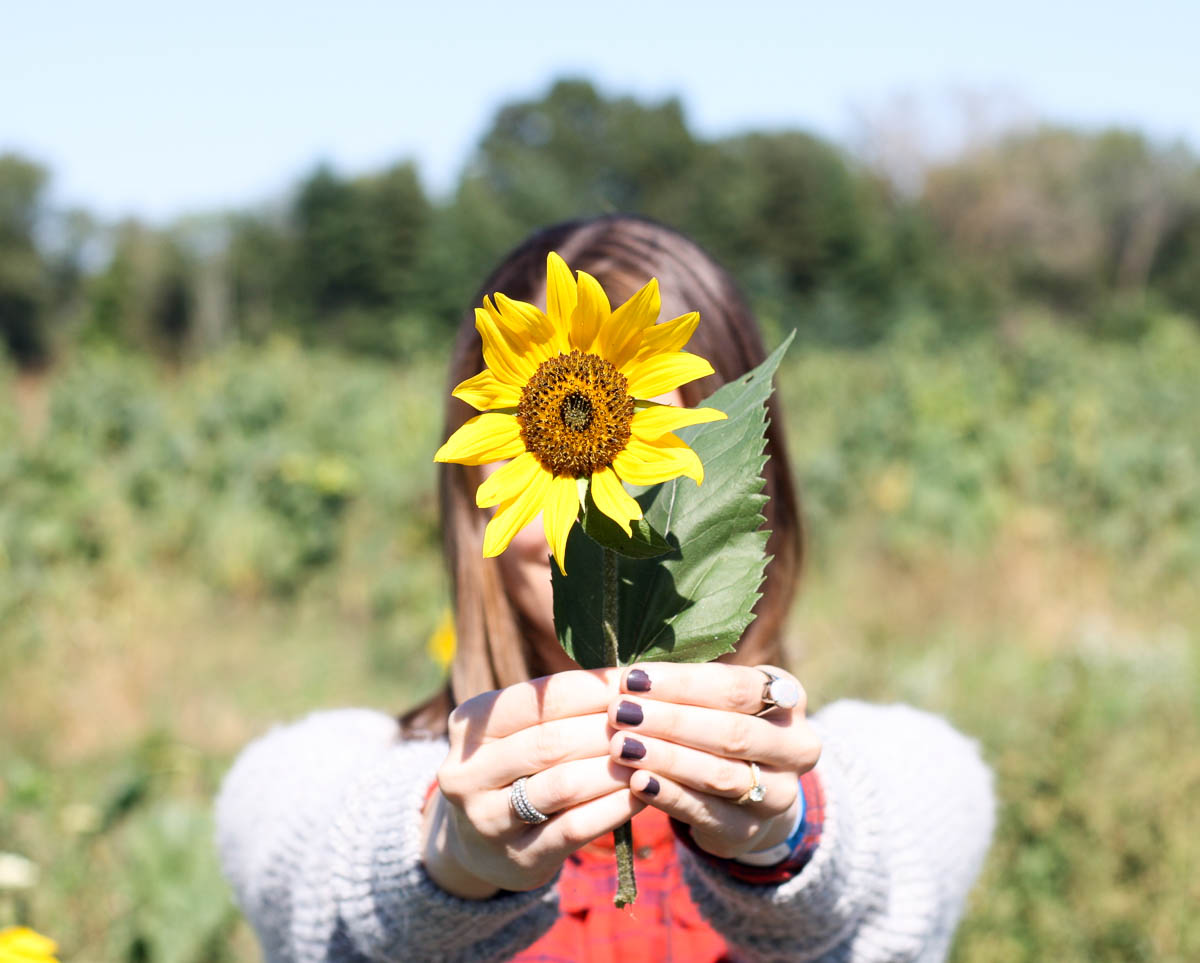 Can you believe tomorrow is November?! I can not comprehend it.  It seems like just yesterday we were starting off summer, and all of a sudden the leaves are changing. With fall in full gear, I thought I'd share some photos of a fun day that we had a few weekends back, when my mom, Doug, Gracie and I went to an apple orchard near Chicago.
It was called County Line Orchard, which is actually in Indiana, and was well worth the hour drive from the city. You know those days that'll go down in your memory as one of the perfect ones? This day was the quintessential example. It was gorgeous sweater weather, and we spent hours picking apples & sunflowers, eating too many donuts, riding tractors around the farm, and petting farm animals. Gracie had so much fun running up and down the apple tree-lined rows; imaging our surprise when she picked a perfect one off the tree and looked at us proclaiming, "APPLE!" Cutest. Ever. Pair all that with her adorable Gap bear hoodie (Only $34 – it'd make the best gift!), I was in a total mom mode "oohing" and "aah-ing" over her.
As for myself? I was sporting a classic paid button up, grey comfy sweater & Vera Bradley backpack that's been on repeat lately. A typical fall uniform that works every time!