I always find the middle of January to be the start of what I consider to be the hardest time of the year for those in cold-weather states. The holidays are over, you can't feel your hands when you step outside, and spring is far enough away to feel like it'll never come.
Weekends with a toddler can be tough, because their energy is limitless and yet the normal "Let's go outside and play at the park" isn't really an option on behalf of the whole freezing factor. What to do, what to do? Go explore, of course!
As I mentioned in this post, Doug, Gracie and I got out of the house last Sunday and visited the Lincoln Park Conservatory. It's one of my favorite places in the city because it's hardly ever crowded, and is the biggest breath of fresh air to walk through. All the green makes me feel like we're walking through lush jungles, and though it's relatively small, it's perfect to let Gracie out and roam around. I leave feeling like I just received a tank of oxygen and my mood is immediately brightened, because green. It's amazing how a large bout of life and color can turn around your mood, isn't it?

In the spirit of green, I wore an airy Anthropologie textured midi dress (non-maternity!) with my timeless leather jacket, Rebecca Minkoff Envelope Clutch and little black booties. The result was a chic outfit that was still comfortable enough to chase Gracie around and stop her from picking all the plants. I love pairing my leather jacket with more feminine staples, it's the perfect way to bring some personality to an outfit!
Also in rotation were my favorite two bracelets – Monica Vinader's Figi bracelet & Gorjana's "Power Stone" bracelet – both perfect for layering.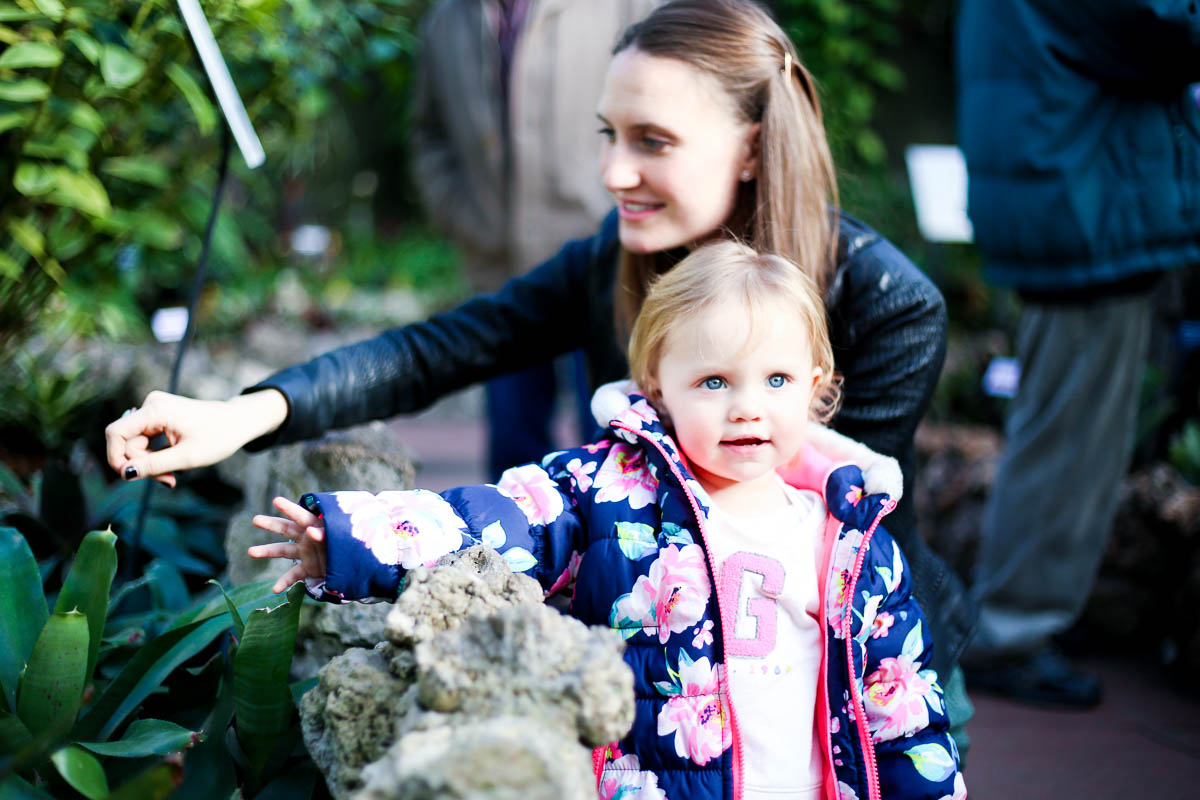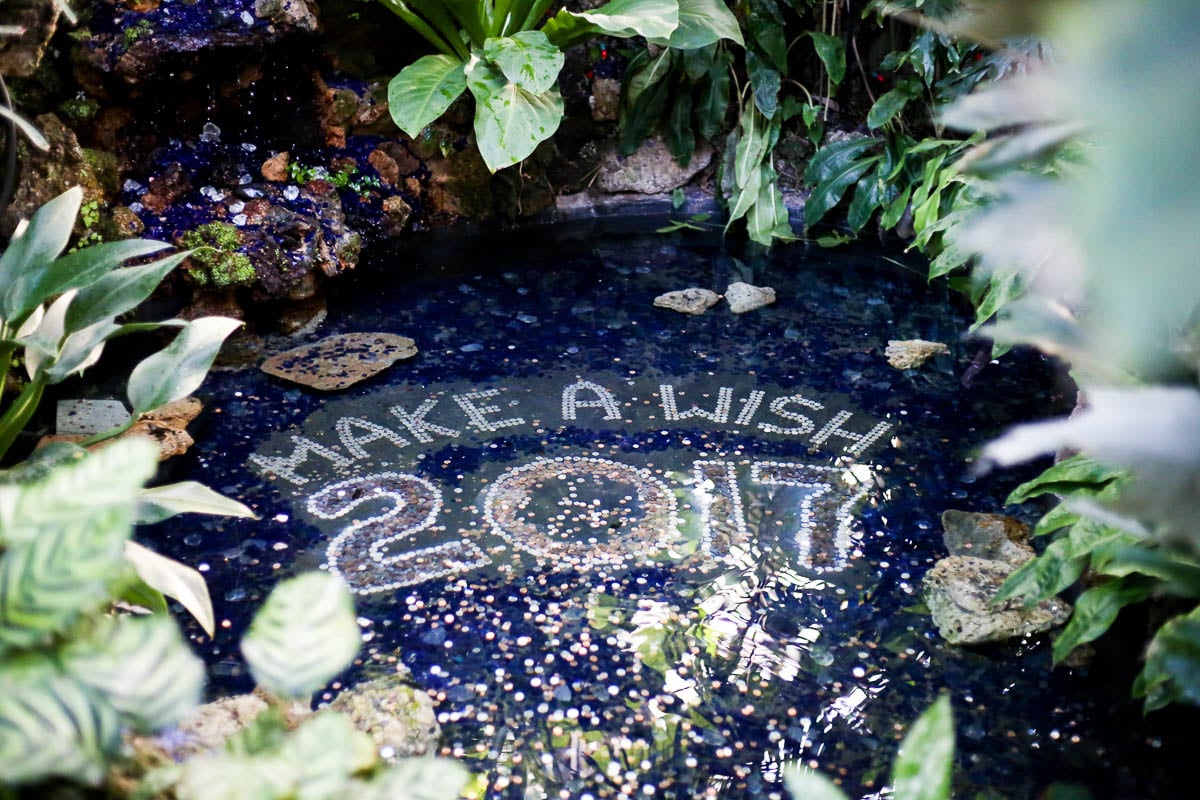 Is it the weekend again, yet? I want to go back to these little moments, especially the ones where I stole kisses from my little Goose (Gracie's nickname!) as she darted around the conservatory.