Happy Monday Tuesday! If you had yesterday off work like I did, you're with me on loving the fact that we're kicking off the week one day closer to the weekend. But who's counting, right? (Answer: Me.)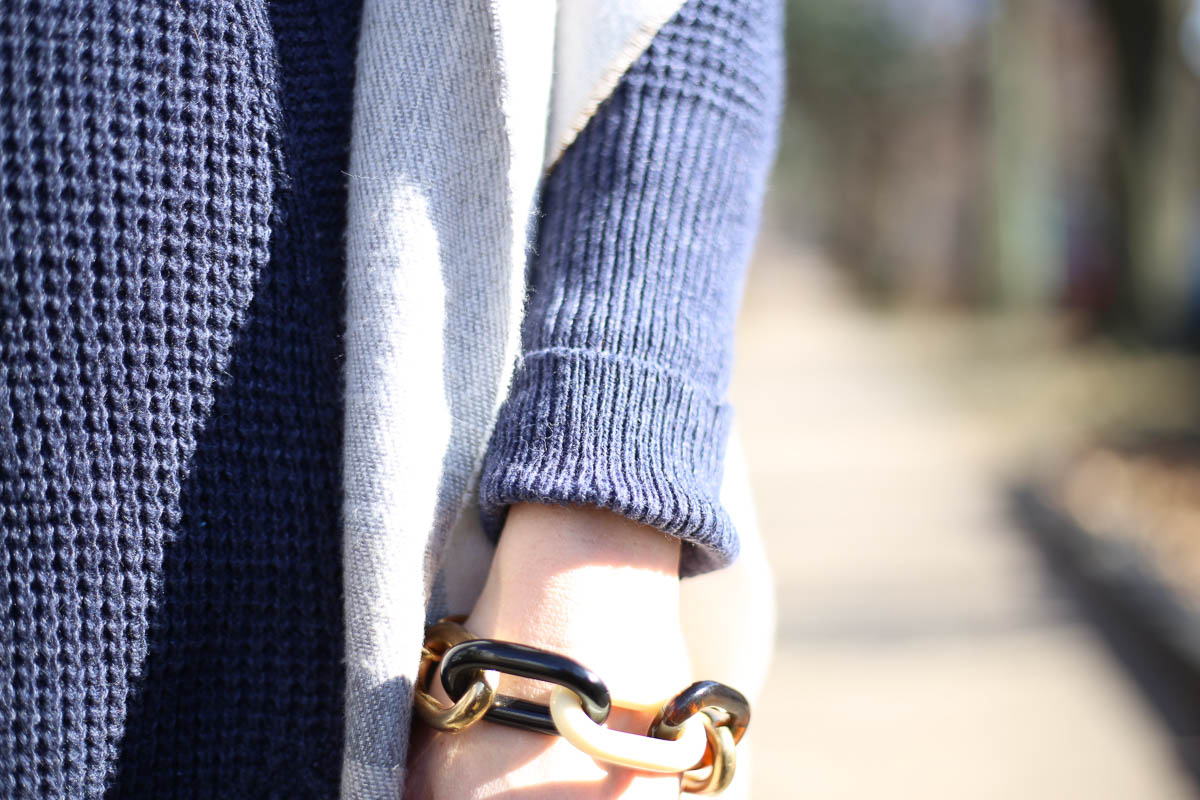 We spent this weekend in the best way possible – with an equal mix of leisure and activity, filled with lots of time together. Here's a quick recap!
Side note: Recapping all the above made me realize how much we eat out during the weekend. I have no shame. There's nothing like a fabulous brunch or dinner to get out and explore the city!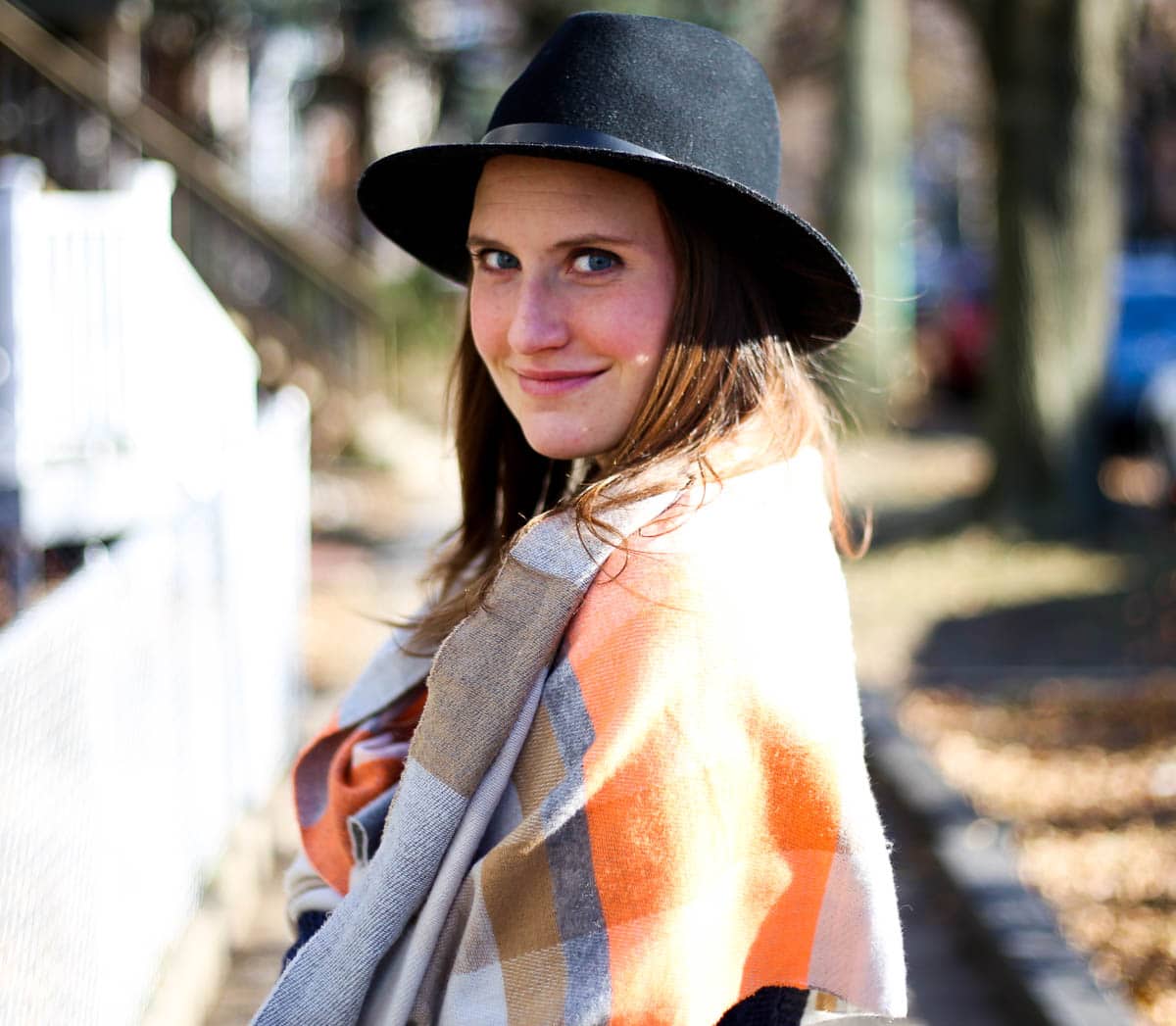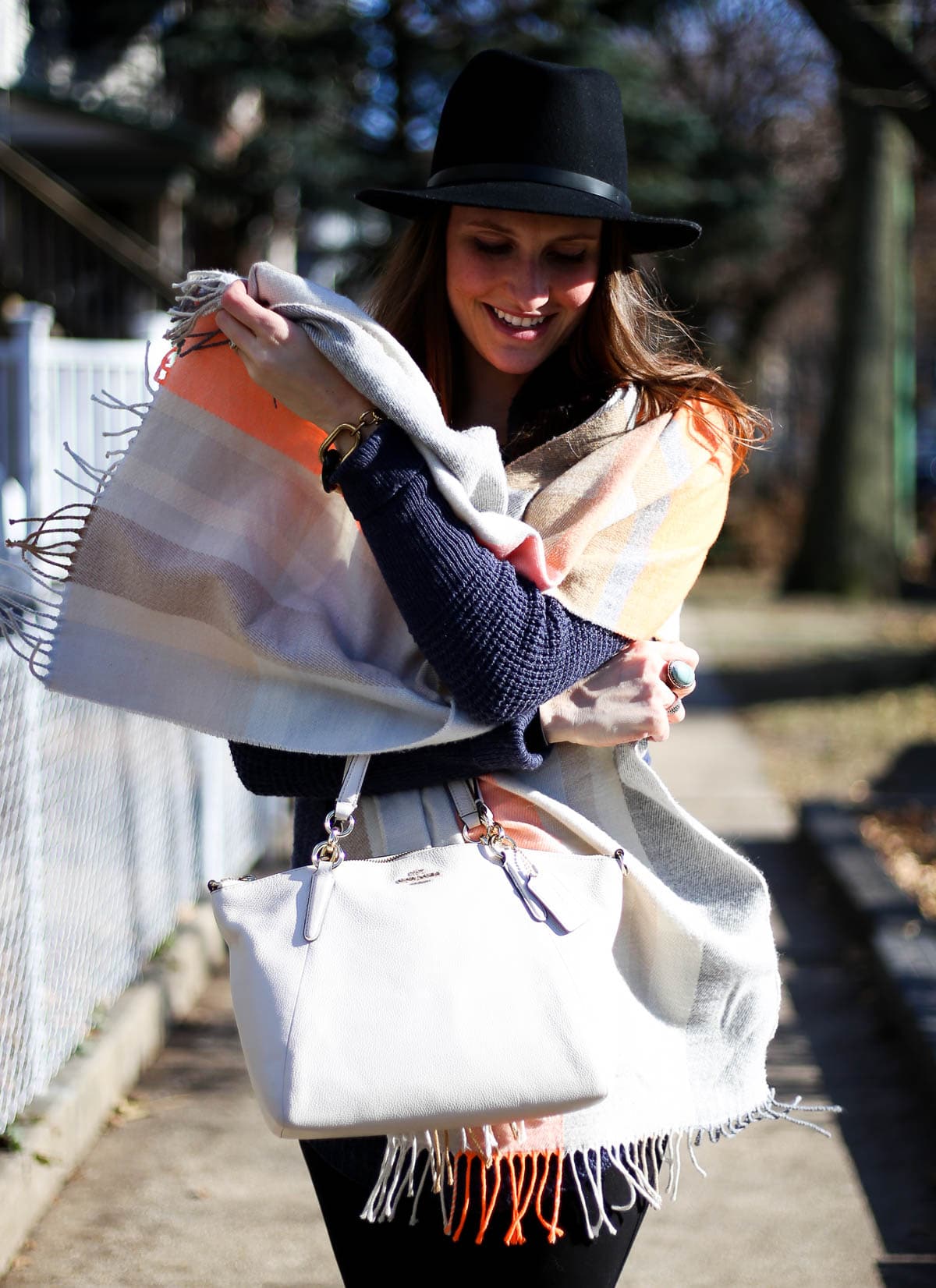 In these pictures, I'm wearing a navy Anthropologie Cowlneck Pullover, which I've basically been living in lately because it's so comfortable. (Nope, not maternity!) I've worn it with basically every combination imaginable — with jeans and heels, or as shown here, with leggings, knee-high boots (Mind are old but these grey suede ones are amazing and these ones are a steal), my Coach purse and a fedora.
Also on repeat? Blanket scarves because for some reason despite being from the Midwest I hate the bulk of coats if I'm just running out quickly. On sunny days, I can almost justify my odd tendency while still looking sane.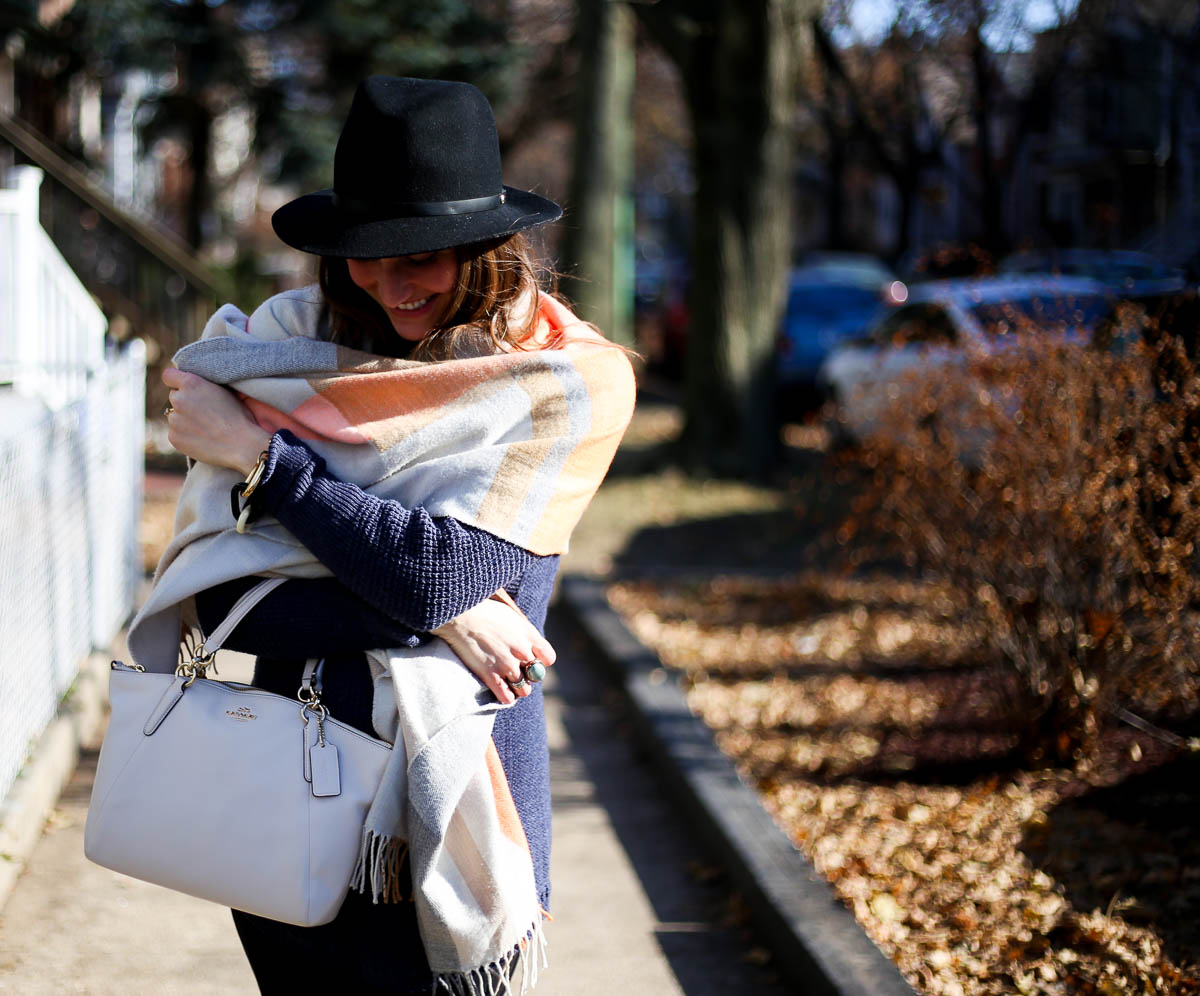 Did you have a three day weekend, too? Did you do anything fun? Hope your week goes by quick, until the next one!