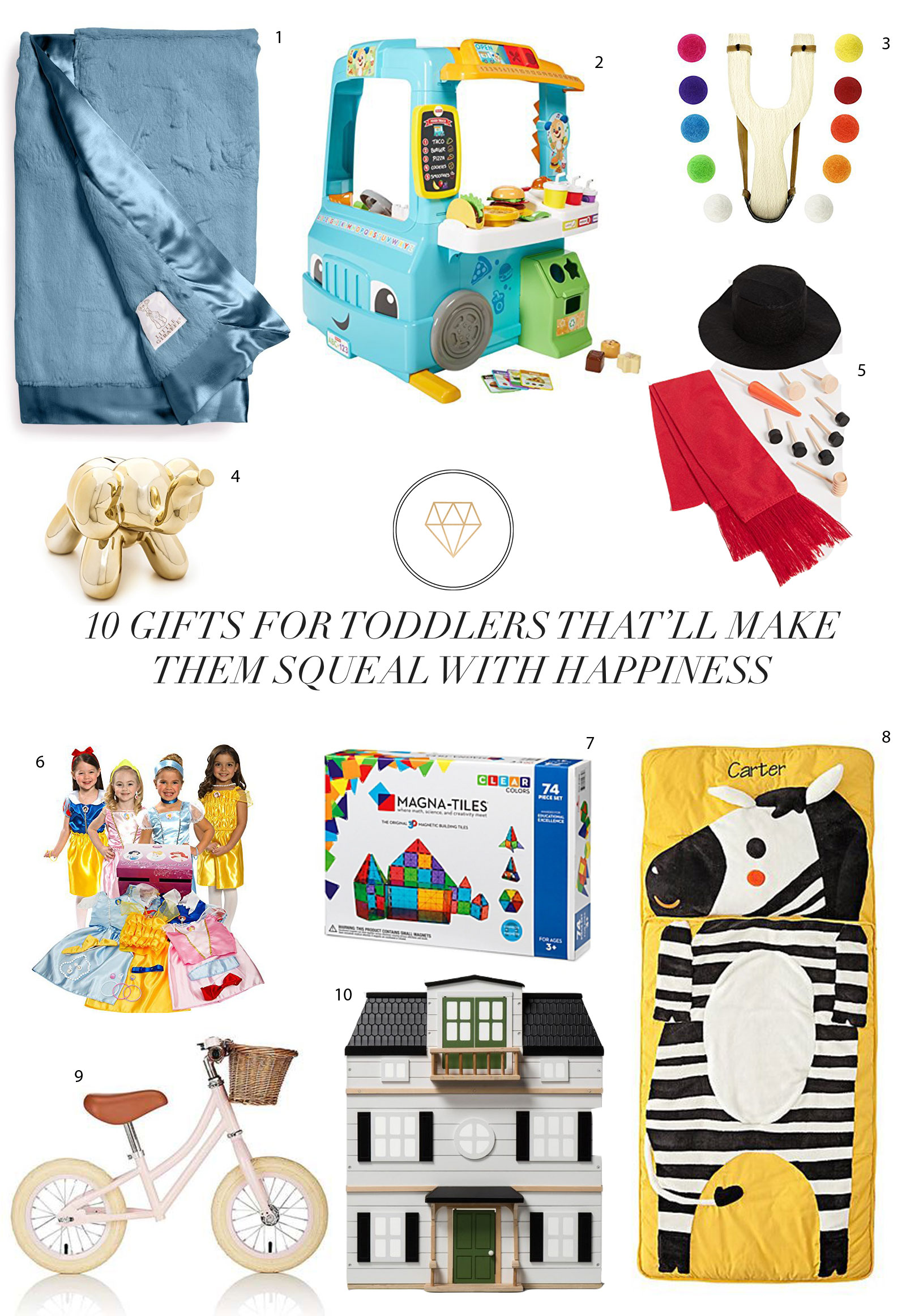 1. Luxe baby blanket. This is THE best present for any kid – baby and toddlers alike. Gracie has two, and Jo has one; they both love these. It's satin trimmed and super soft, and comes in a ton of colors including white, mint, pink and purple.
2. Laugh & Learn Food Truck. A fun, interactive toy complete with a cash register and removable play pieces.
3. Wooden sling shot with felt ammo. For any kid who's got a little mischievous side.
4. Balloon elephant money bank. Unique and design forward. Would make the cutest kid room addition.
5. Snowman making set. An essential for winter fun!
6. Disney princess dress up trunk. For any princess lover!
7. Magna-tiles. These things are SO cool. Seriously, I think I may enjoy playing with them more than Grace does.
8. Wild zebra sleeping bag. The best sleepover addition.
9. Balance bike. The prettiest color and I love the basket on the front!
10. Wooden dollhouse. Equal parts toy and cute decor piece!